Internships
Do you dream of working in professional sports?
An internship is your way of stepping into the biz!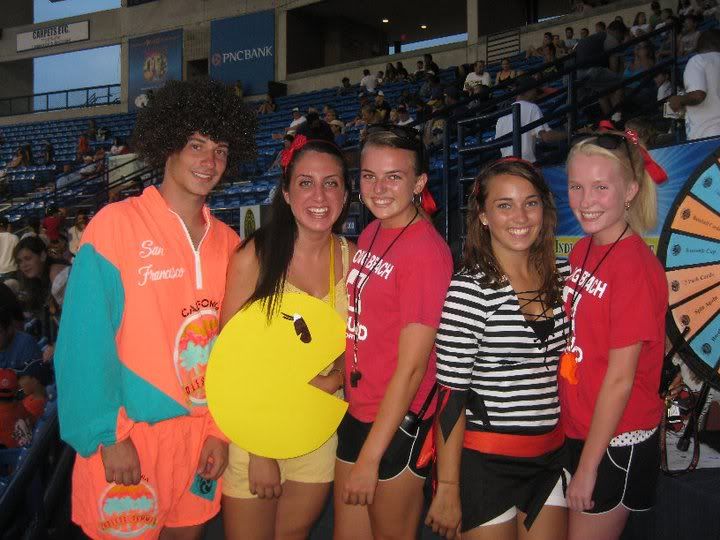 Full Season Internship
January-August/September; M-F 8am-5pm; all home games; weekends as needed.
The Mets are looking for one individual to assist the front office staff during the spring training and St. Lucie Mets seasons. This person must currently be a college student or recent graduate and be able to provide their own housing arrangements. This internship includes duties in the following departments: Community Relations, Promotions, Group Sales, Catering, Merchandise, and Ticketing.
All Positions for our Full Season internships have been filled. Check back next year for Full Season internship opportunities.
Mets Fun Patrol
Up to 4 positions open. April/May-August/September; days and times to vary; all home games; weekends as needed.

The Mets are looking for an energetic group of people who are interested in gaining experience in working in professional sports. The Mets Fun Patrol will not only get game day experience, but will come in 2-3 times per week during the day (as schedules allow) to work behind the scenes as part of the Mets front office. You will gain experience in all aspects of working for a professional sports team including promotions, advertising, fan relations, game day operations, community relations, group sales, ticketing, and merchandise. This is an unpaid position, and housing is not provided. Must receive college credit.
Please email your resume and cover letter to Cassie Younce at cyounce@stluciemets.com by March 4th, 2013. Interviews will be conducted shortly thereafter.