2019 IronBirds Conclude Record Shattering Season
Recapping the winningest season in Aberdeen's history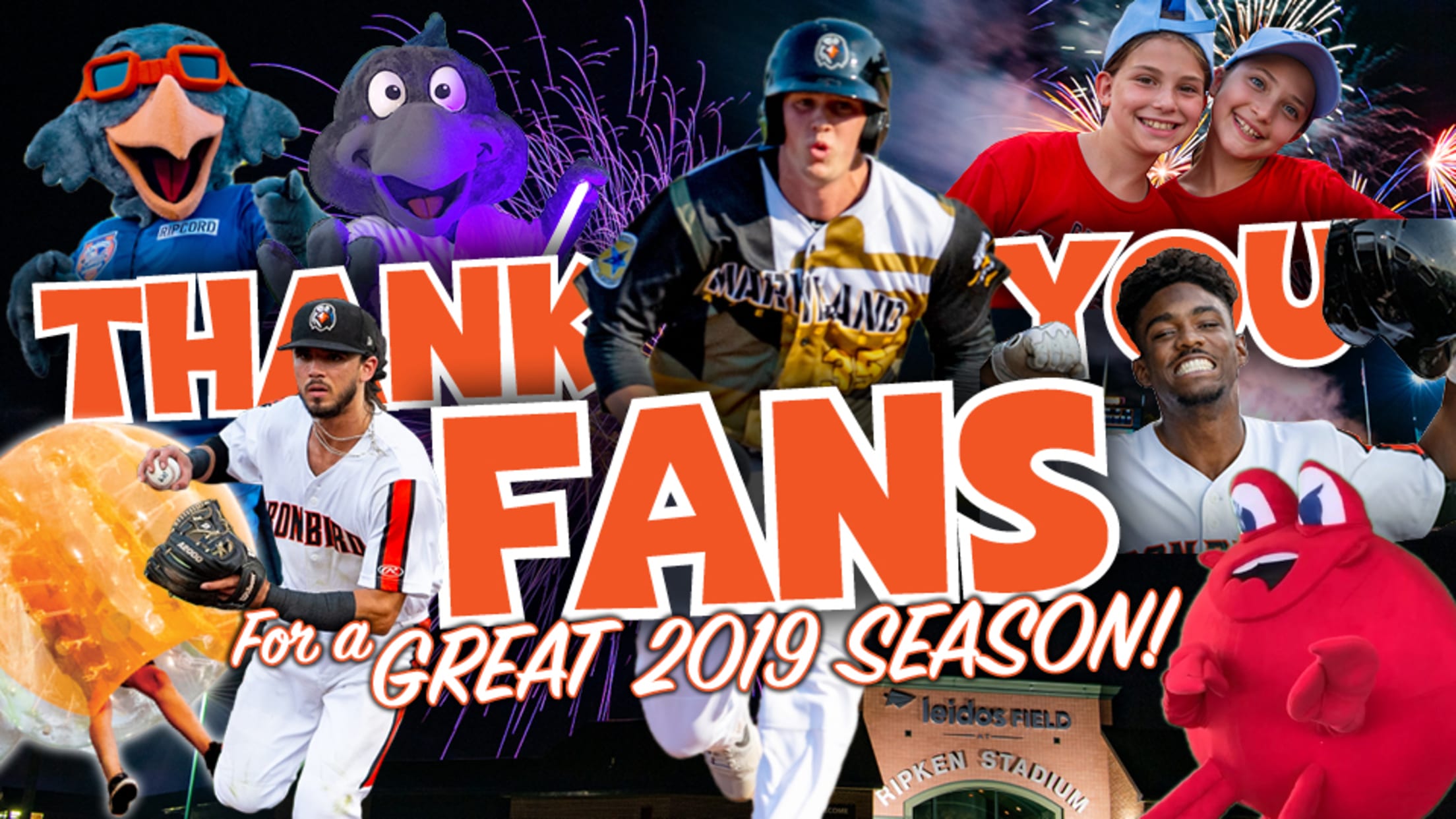 SEPTEMBER 2ND 2019 - It was the final game of the 2019 regular season, there were two outs and Aberdeen was up 1-0. Kade Strowd forced a groundout that closed out win number 42, and shutout number 12 on the year. They became the winningest team in IronBirds history. One of
SEPTEMBER 2ND 2019 - It was the final game of the 2019 regular season, there were two outs and Aberdeen was up 1-0. Kade Strowd forced a groundout that closed out win number 42, and shutout number 12 on the year. They became the winningest team in IronBirds history. One of the 14 records Aberdeen altered in 2019.
The IronBirds rode the bus home and awaited the end of a game between the Brooklyn Cyclones and Staten Island Yankees. Aberdeen's fate would not be decided until the final out in the final game of the New York-Penn League Season. When Brooklyn finished the 4-1 win, the 2019 IronBirds season came to an end.
Aberdeen's pitching staff can safely say they were the best in IronBirds history. Pick a record, and they broke it. Led by pitching coach Robbie Aviles, the staff was star-studded. Look to NYPL All-Star starters Leonardo Rodriguez and Ryan Conroy, who were top in the league in every category all season. Lefty Kevin Magee posted an ERA of 0.55 in the month of August. 2019 Draft picks Strowd, Dan Hammer, Houston Roth, Connor Gillispie, and Morgan McSweeney all had ERAs below 2.00.
Not to mention the no-hitter. On August 12th in Burlington, Vermont, the IronBirds combined for the first no-hitter in franchise history. Jake Lyons started it with five hitless. James Ryan followed, and Kyle Martin closed it out in a dominant pitching performance.
It wasn't just the pitching, because the catching staff was equally as dominant. They threw out more baserunners than any team in IronBirds history. They were led throughout the season by Stanford draftee Maverick Handley, who threw out 19 of the 30 runners that tried (63%). Handley was also behind the plate for 8 of the 12 shutouts and had a 1.65 ERA as a catcher. Aberdeen also saw contributions to the caught stealing numbers by Luke Ringohofer (5), Adley Rutschman (5), Lenin Rodriguez (7), Jordan Cannon (2) and a trio of rehabbing catchers.
With all the great moments, Aberdeen's defense snapped all these franchise records:
WINS: 42 (Previously 41, 2006 and 2017)
TEAM ERA: 2.38 (Previously 3.08, 2006)
A 2.38 ERA is the 4th lowest in league history, and the best since the Brooklyn Cyclones posted a 2.37 ERA in 2001.
TOTAL RUNS ALLOWED: 223 (Previously 279, 2013)
STRIKEOUTS: 702 (Previously 696, 2017)
SHUTOUTS: 12 (Previously 9, 2009)
HOMERUNS ALLOWED: 25 (Previously 26, 2003)
HITS ALLOWED: 493 (Previously 577, 2006)
CAUGHT STEALING: 42 (Previously 38, 2013)
WALKS ALLOWED: 226 (2nd fewest, 225 in 2017)
Aberdeen's offense had some explosive individual performances in 2019. Toby Welk, Johnny Rizer, Adley Rutschman, Jaylen Ferguson and Kyle Stowers each had their name penciled into the record books.
Welk became the greatest hitter in IronBirds history, with a .344 batting average in 206 plate appearances. He was called up to Class-A Delmarva towards the end of the season but had just enough plate appearances to qualify. Welk also tied the IronBirds record for most extra-base hits in a game with four in the no-hitter at Vermont
Rizer became the third IronBird in history to hit for the cycle on July 20th at Staten Island. In the first inning, he hit a solo homer to give Aberdeen a 1-0 lead. He singled in the 3rd and 4th innings. His fourth hit was a double, and in the 8th he smashed a triple to right-center to complete one of the hardest feats in baseball.
Rutschman and Rizer became the 6th and 7th IronBirds to have five hits in a game. They joined the company of Trey Mancini and Caleb Joseph on that list.
Ferguson and Stowers had identical feats. They both found stretches of three games in a row with a homer. Stowers became the second IronBird to ever accomplish that, with Ferguson being the third. Jaylen's stretch included a grand slam, the 11th ever in Aberdeen history.
2019 was one of the most historic campaigns in Aberdeen's history. Manager Kevin Bradshaw brought the team to a new level with a great staff and athletes surrounding him. Aberdeen finished the season 42-33, one game out of a wild card spot. Their record was the third-best in the league to Brooklyn and Hudson Valley.