IronBirds and Lake Monsters Set Table for Series Finale
6-5 Aberdeen loss evens season series at four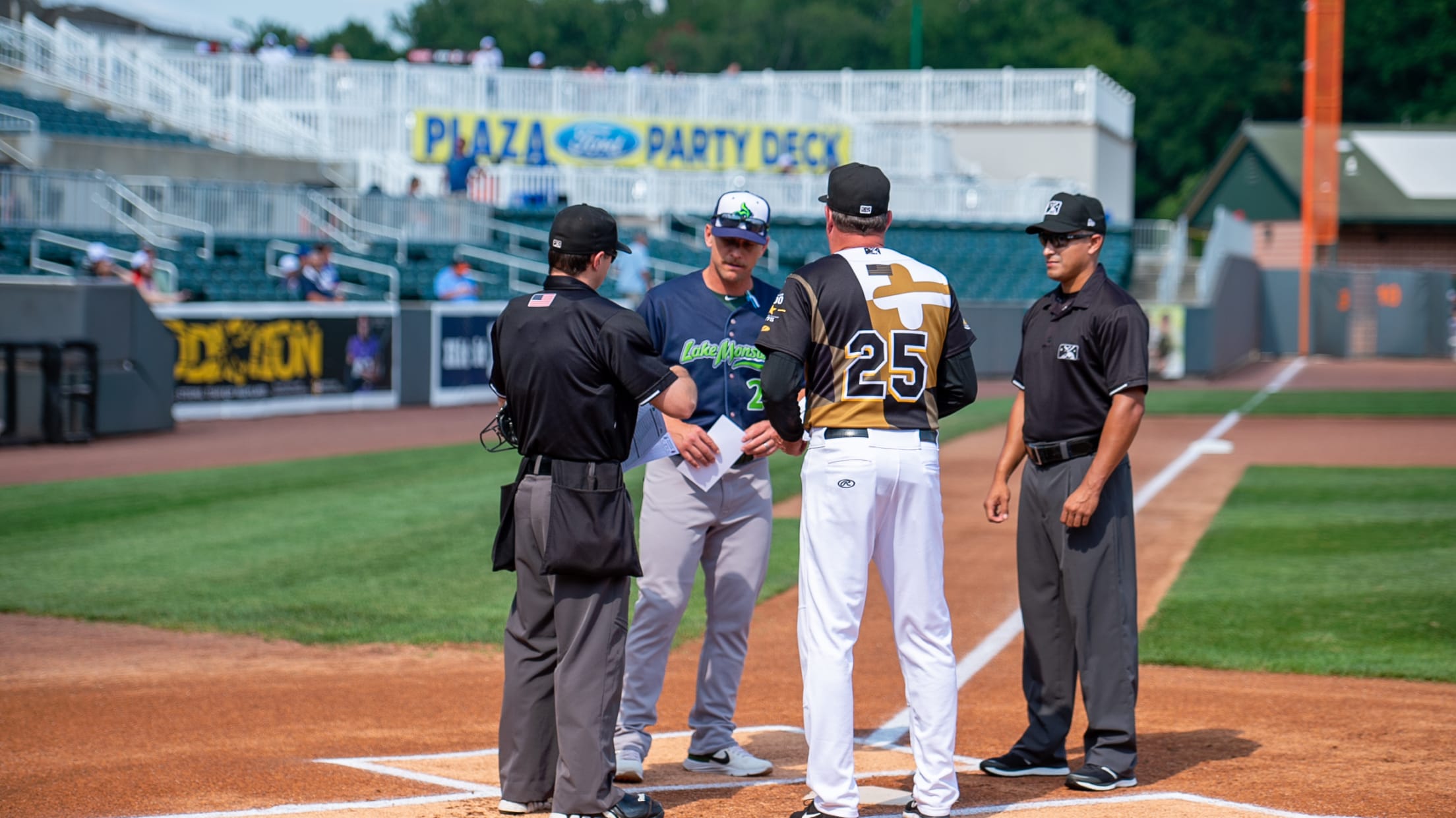 The Aberdeen Ironbirds play ball at Leidos Field at Ripken Stadium in Aberdeen MD. (J. Kelley Dentry)
ABERDEEN, M.D. (August 18th, 2019) -  In a series that lacks predictability and has had a little of everyhing, Aberdeen lost to Vermont 6-5 in game eight of nine betweent the two teams.W: Jorge MartinezL: Jake LyonsBIG MOMENTS: Vermont's Hot Start: Jake Lyon's was knocked around a little in the
ABERDEEN, M.D. (August 18th, 2019) - In a series that lacks predictability and has had a little of everyhing, Aberdeen lost to Vermont 6-5 in game eight of nine betweent the two teams.
W: Jorge Martinez
L: Jake Lyons
BIG MOMENTS:

Vermont's Hot Start: Jake Lyon's was knocked around a little in the first few innings. He fought through it and only allowed one run per inning for the first three. Aberdeen trailed 3-1 after three innings.
4th inning: Aberdeen loaded the bases and threatned to tie it. Clay Fisher walked in a run, but the IronBirds couldn't get one hit to tie it.
Top of the 5th: Marlon Constante hung a slider, and Jordan Diaz made him pay. He blasted a two run shot that made it a 5-2 game.
7th inning: Vermont extended the lead to four, but Aberdeen was not done. They got three runs in the bottom half, Adley Rutschman drove home one run, with Andrew Daschbach brining in the the next two.
9th inning: With one final chance, Vermont's closer, Jose Mora, closed by striking out the side.
KEY IRONBIRDS CONTRIBUTORS
Andrew Daschbach: 2-for-3, 2 RBI
Mason Janvrin: 2-for-5
NEWS AND NOTES
Monday's rubbermatch will be the 9th meeting between the two teams in the last 15 days, with an even 4-4 split through eight games.
Through 62 games, Aberdeen is 35-27, 0.5 games out of the New York-Penn League Wild Card spot. After cancelling a game in Tri-City, the IronBirds will only play 75 games this season.
UP NEXT
IronBirds vs. Lake Monsters, Monday, 7:05 P.M.
Leidos Field at Ripken Stadium