Aviators Win, 8-7, For Second-Straight Triumph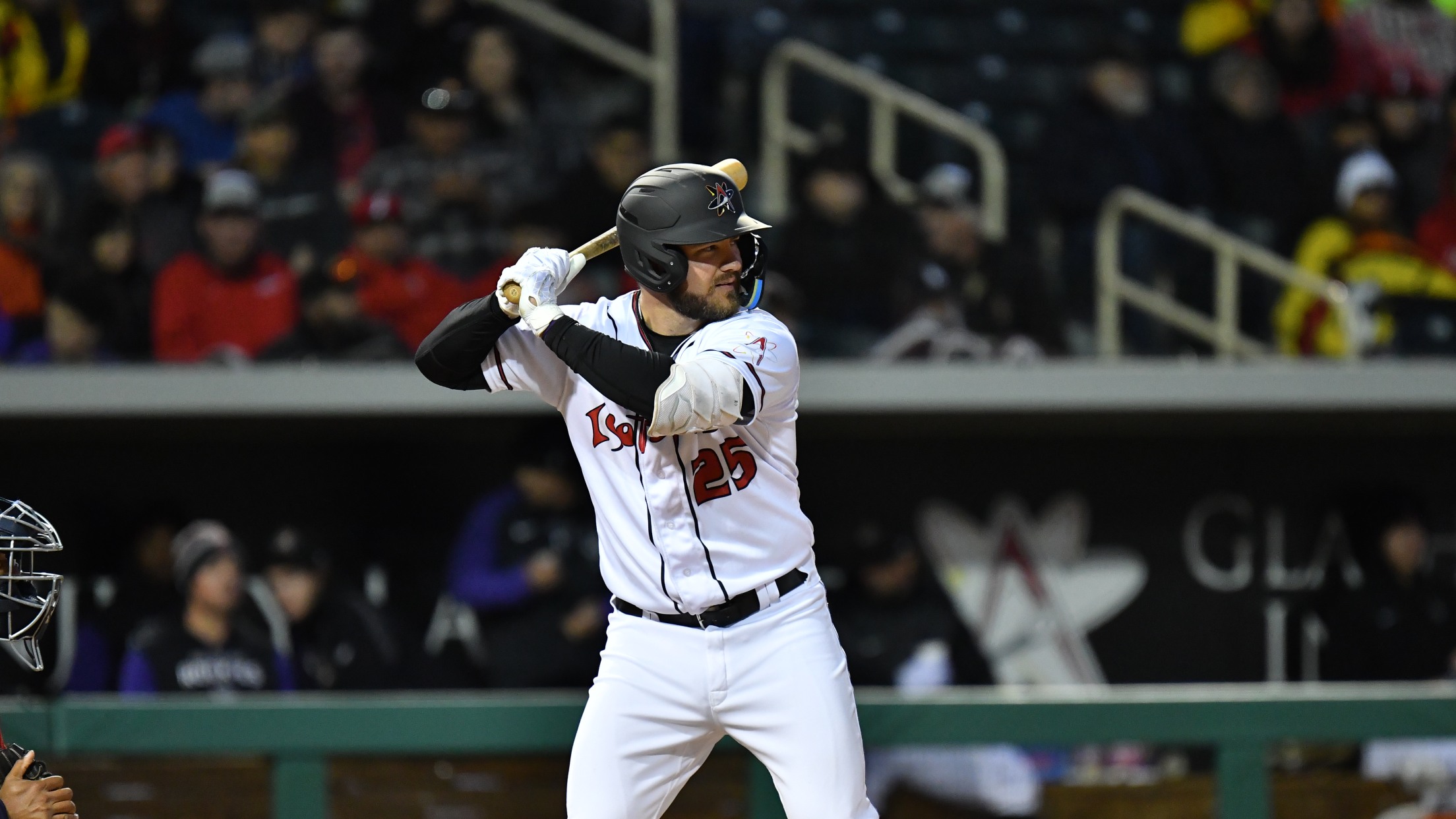 Summerlin, NV – The Aviators broke a 4-4 tie with three runs in the sixth and one in the seventh and held off an Isotopes rally in the ninth to win game two, 8-7, Wednesday night at Las Vegas Ballpark. With the Isotopes trailing, 8-4, LJ Hatch and Wynton Bernard
Summerlin, NV – The Aviators broke a 4-4 tie with three runs in the sixth and one in the seventh and held off an Isotopes rally in the ninth to win game two, 8-7, Wednesday night at Las Vegas Ballpark.
With the Isotopes trailing, 8-4, LJ Hatch and Wynton Bernard began the ninth with back-to-back walks. After an out, Ryan Vilade walked to load the bases. Carlos Pérez then stepped up to the plate and drilled a bases-clearing double. The bases were reloaded after Alan Trejo was hit by a pitch and Coco Montes walked. Jonathan Morales skied an infield fly between the catcher and pitcher's mound that the first baseman dropped. Pérez scampered off third and was tagged out attempting to score, ending the game.
Albuquerque has now lost two-straight after their seven-game win streak was snapped yesterday.
Offensively, the Isotopes tallied 11 hits, two doubles and three homers. Montes, Morales and D.J. Peterson each had solo shots. Pérez had a team-high three RBI. Peterson, Vilade and Morales each had two hits.
The Isotopes took a 2-0 lead in the second inning on Morales' third homer of the year, a two-run blast. But Las Vegas got a run back in the home half of the frame after Luis Barrera smoked a leadoff triple and was driven in by Austin Allen.
Two innings later, Albuquerque's lead grew to 3-1 on a mammoth solo homer by Peterson, his seventh of the year. Just as they did in the second, the Aviators responded with runs in their half of the inning. This time, however, they took a 4-3 lead on an Allen three-run clout.
Albuquerque tied the game at 4-4 in the top of the sixth on an opposite field dinger by Montes, his seventh of the year.
But the Aviators plated three runs in the sixth and one in the seventh to take an 8-4 lead.
Zach Neal did not factor into the decision after allowing four runs over 4.1 innings.
Topes Scope: - The Isotopes are just 3-11 against the Aviators since last year, including 1-7 in Las Vegas.
-Albuquerque is 9-8 in one run ballgames and 5-6 on the road.
-Morales has three homers in his last 13 games after none in his first 19 games of the year.
-Vilade has a seven-game hit streak. Over that span he is 14-for-29 with six multi-hit efforts, eight RBI and three round-trippers. On the year, Vilade has 16 multi-hit efforts, third-most on the Isotopes.
-Bernard also has a seven-game hit streak. During the streak, he is 10-for-16 with two multi-hit efforts, eight RBI and three dingers.
-Peterson hit his third homer in his last nine games.
-Neal has allowed a homer in five-straight contests
-Montes tallied his second homer off a lefty with his solo shot in the sixth. He has five against righties.
-Kris Bryant went 0-for-3 with two strikeouts. He has yet to record a hit in six at-bats over his two rehab games.
-Pérez recorded his fourth three-RBI game of the year.
-In his first rehab appearance since being placed on the IL June 11, Ty Blach tossed 1.2 innings and allowed four runs on six hits and one homer, a three-run shot by Dermis Garcia. He was charged with the loss.
-The Isotopes allowed three runs in the sixth, bringing their season total to 77—the most allowed in an inning by the Isotopes. Additionally, it's the most allowed in the sixth frame in all of MiLB. The Asheville Tourists are second with 67 runs relented.
On Deck: The Isotopes and Aviators will play game three Thursday at 8:05 pm MT. Albuquerque is scheduled to send José Ureña to the mound while Las Vegas is expected to start Parker Dunshee.