Carpenter Leads Isotopes to 5-1 Win over Aces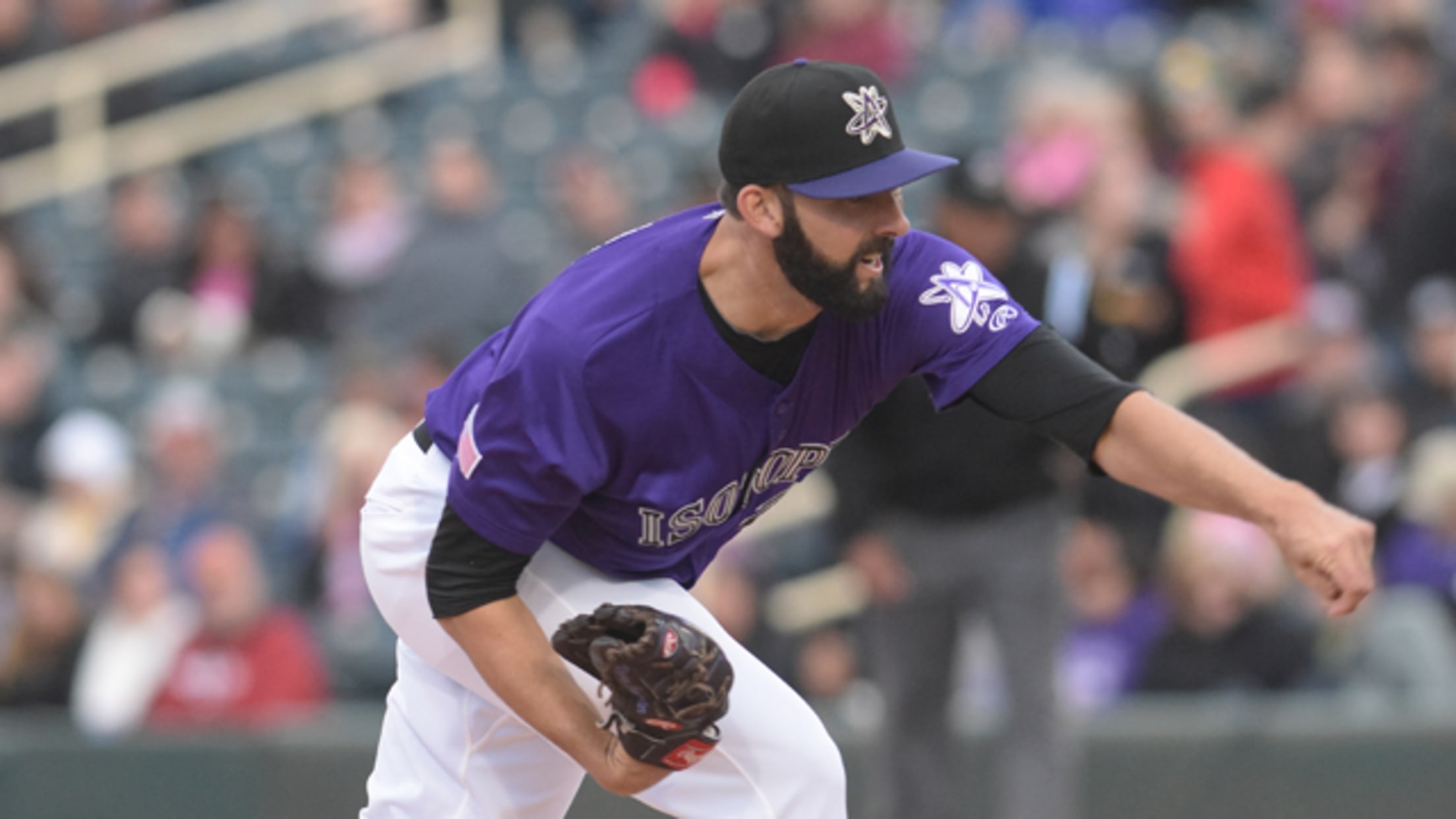 In 2017's penultimate game, Ryan Carpenter allowed just one run and three hits during his 7.0 innings on the mound, leading the Isotopes (68-72) to a 5-1 victory over the Reno Aces (79-62). 
In 2017's penultimate game, Ryan Carpenter allowed just one run and three hits during his 7.0 innings on the mound, leading the Isotopes (68-72) to a 5-1 victory over the Reno Aces (79-62).
The southpaw struck out seven batters on the evening, boosting his season total to 161. Carpenter finished the 2017 season just four strikeouts shy of matching John Ely's single-season record of 165 set in 2012.
At the plate, Raimel Tapia finished the evening 4-for-5, raising his average to .369 on the year for the Isotopes.
Jordan Patterson went 3-for-5 at the dish, recording a two-run triple in the fifth inning. The three-base hit was Albuquerque's 79th triple of the season, which leads all of Minor League and Major League Baseball.
The Isotopes wrap up the 2017 season on Monday when they will send right-hander Zach Jemiola (5-4, 6.19) to the hill. He will be opposed by Aces righty Matt Koch (2-2, 8.82). First pitch from Greater Nevada Field is set for 2:05 p.m.