Isotopes in Winter Leagues Update: November 12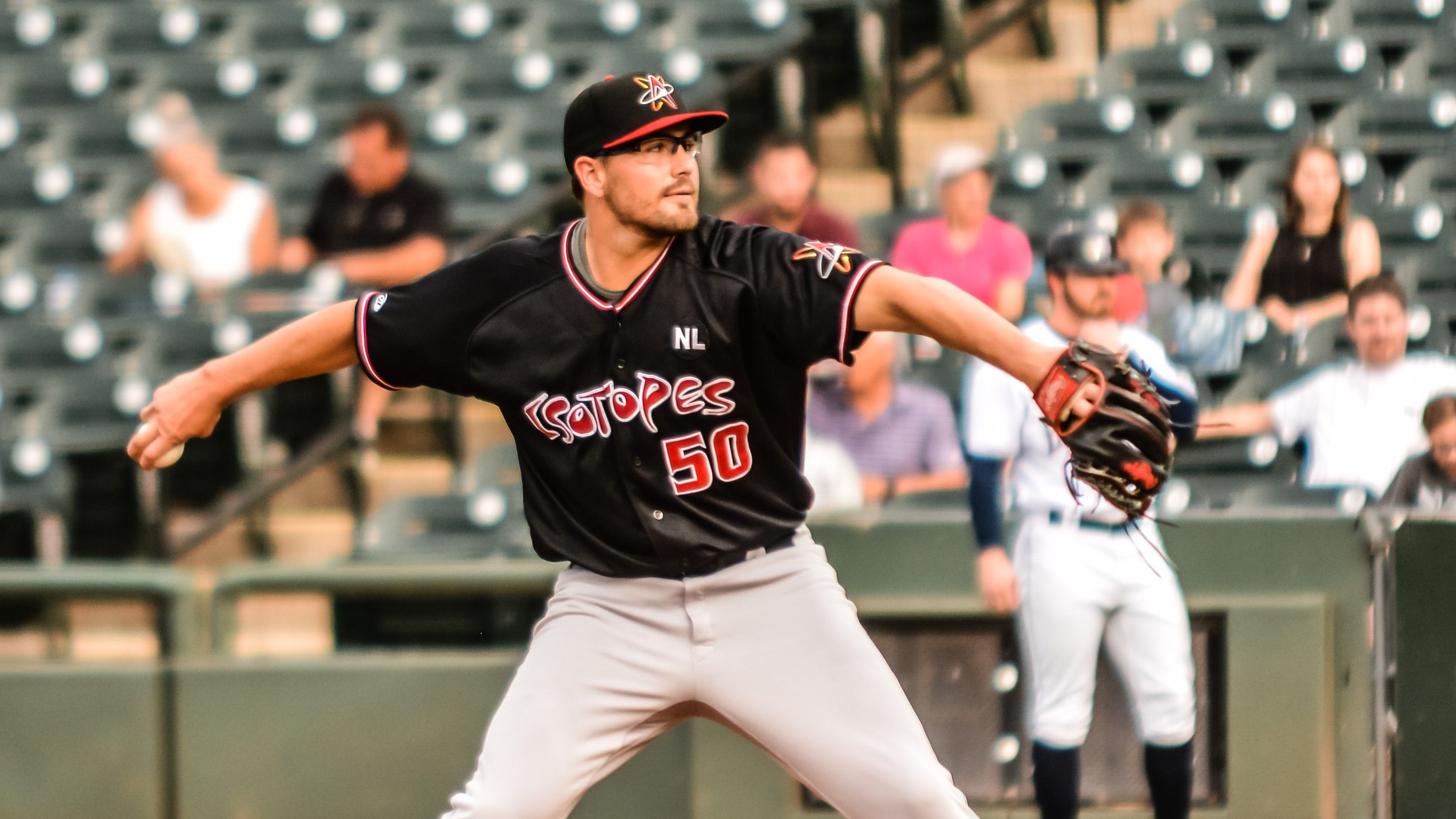 (Roy Burkhart: Round Rock Express)
Seven players who suited up for the Albuquerque Isotopes in 2021 are continuing to compete throughout various winter leagues. It is to be noted all stats are through conclusion of play on November 11. Three members of the Isotopes 2021 roster are currently playing for Tigres del Licey in the
Seven players who suited up for the Albuquerque Isotopes in 2021 are continuing to compete throughout various winter leagues. It is to be noted all stats are through conclusion of play on November 11.
Three members of the Isotopes 2021 roster are currently playing for Tigres del Licey in the Dominican Winter League in left-handed pitcher Ryan Rolison, catcher Brian Serven and right-handed pitcher Antonio Santos.
Rolison, the Rockies top pitching prospect has compiled a solid 3.60 ERA (4 ER/10 IP) in his first three starts with three walks and 14 strikeouts. In one of Rolison's outings for Tigres del Licey, his batterymate was Serven, who caught Rolison in four of his last seven appearances for Albuquerque this season. Serven is 2-for-19 in eight contests this winter. Santos has delivered four strong outings out of the bullpen for Tigres Del Licey, allowing just three hits and one run in five total innings.
The other 2021 Isotope suiting up in the Dominican Winter League is corner infielder Elehuris Montero, who is slashing .318/.388/.523 with two homers and seven RBI in 12 contests for Estrellas de Oriente. In a matchup between Estrellas de Oriente and Tigres Del Licey on November 9, Montero picked up an RBI single off Rolison, his Rockies organization teammate.
In the Venezuelan Winter League, catcher José Briceño is a member of Aguilas del Zuila, batting .254 with 11 RBI through 17 games. Briceño hit .218 with seven doubles and five home runs in 33 contests for the Isotopes this year prior to his release on July 21.
Frank Duncan, who was one of the most consistent pitchers on Albuquerque's staff this season, has continued his strong work with Sultanes de Monterrey of the Mexican Pacific Winter League. Duncan has a 3-1 record to go along with a 2.70 ERA in six starts this winter. The body of work is a carryover of how Duncan finished the Triple-A West season, as he posted a 2.16 ERA in his final six starts for the Isotopes.
2021 Fan Favorite Award winner Wynton Bernard is suiting up for Aguilas de Mexicali (also of the Mexican Pacific League). Bernard is batting .286 (8-for-28) with two doubles and two homers in his first seven games.