Isotopes Back in Win Column with 10-7 Victory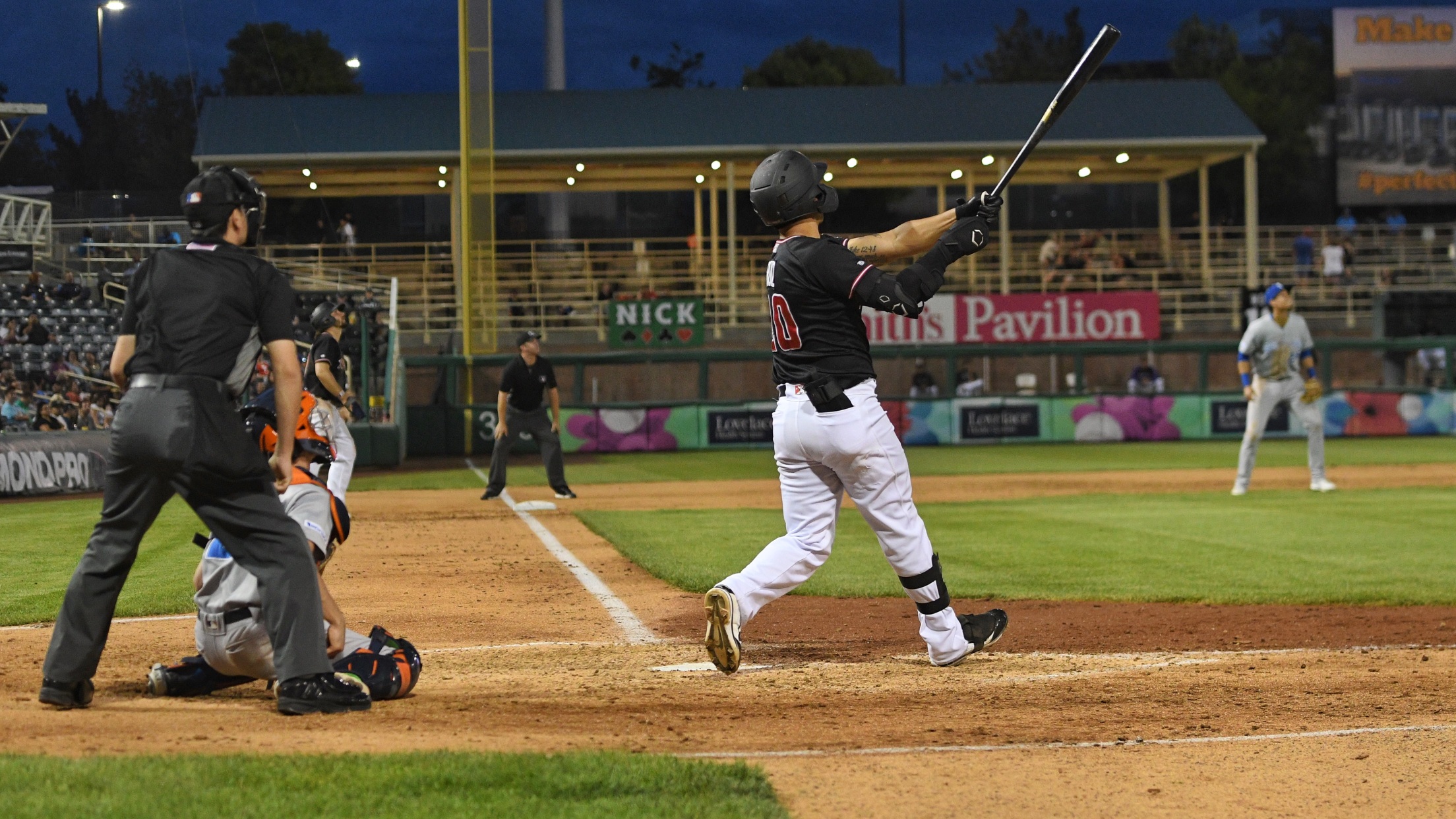 Isotopes 10 (25-35), Skeeters 7 (35-26) – Rio Grande Credit Union Field at Isotopes Park AT THE DISH:Seven Isotopes recording hits on Saturday while five drove in runs … Jose Briceño led the way in RBI, driving home three and connecting on his fifth home runs of the season …
Isotopes 10 (25-35), Skeeters 7 (35-26) – Rio Grande Credit Union Field at Isotopes Park
AT THE DISH:Seven Isotopes recording hits on Saturday while five drove in runs … Jose Briceño led the way in RBI, driving home three and connecting on his fifth home runs of the season … Alan Trejo also registered a home run, his fourth of the campaign and third in July. The infielder's 16 RBI lead the Isotopes during the month … Greg Bird also remained hot at the dish, finishing the game 1-for-2 with a home run (10) and two walks.
TOEING THE RUBBER: Isotopes starter Dereck Rodriguez did not receive a decision, allowing seven runs over 3.1 innings … Ian Clarkin (2-5, 7.53) earned the win, tossing 3.2 scoreless innings while allowing three hits and no walks … Jake Bird and Logan Cozart each threw a scoreless frame to close out the game.
TOPES TIDBITS: The Isotopes scored seven runs of off Skeeters starter Brett Conine who entered the game with the lowest ERA in Triple-A West at 3.58 … Albuquerque played another errorless game, their ninth in a row. The last time the Isotopes went nine in a row without an error was June 19-28 2006, a streak that went 13 games.
ON DECK:The Isotopes and Skeeters are back in action on Sunday in Albuquerque when José Mujica (2-6, 6.65) takes the hill. First pitch from RGCU Field at Isotopes Park is scheduled for 6:05 p.m.