Albuquerque Rallies for Dramatic Win in Round Rock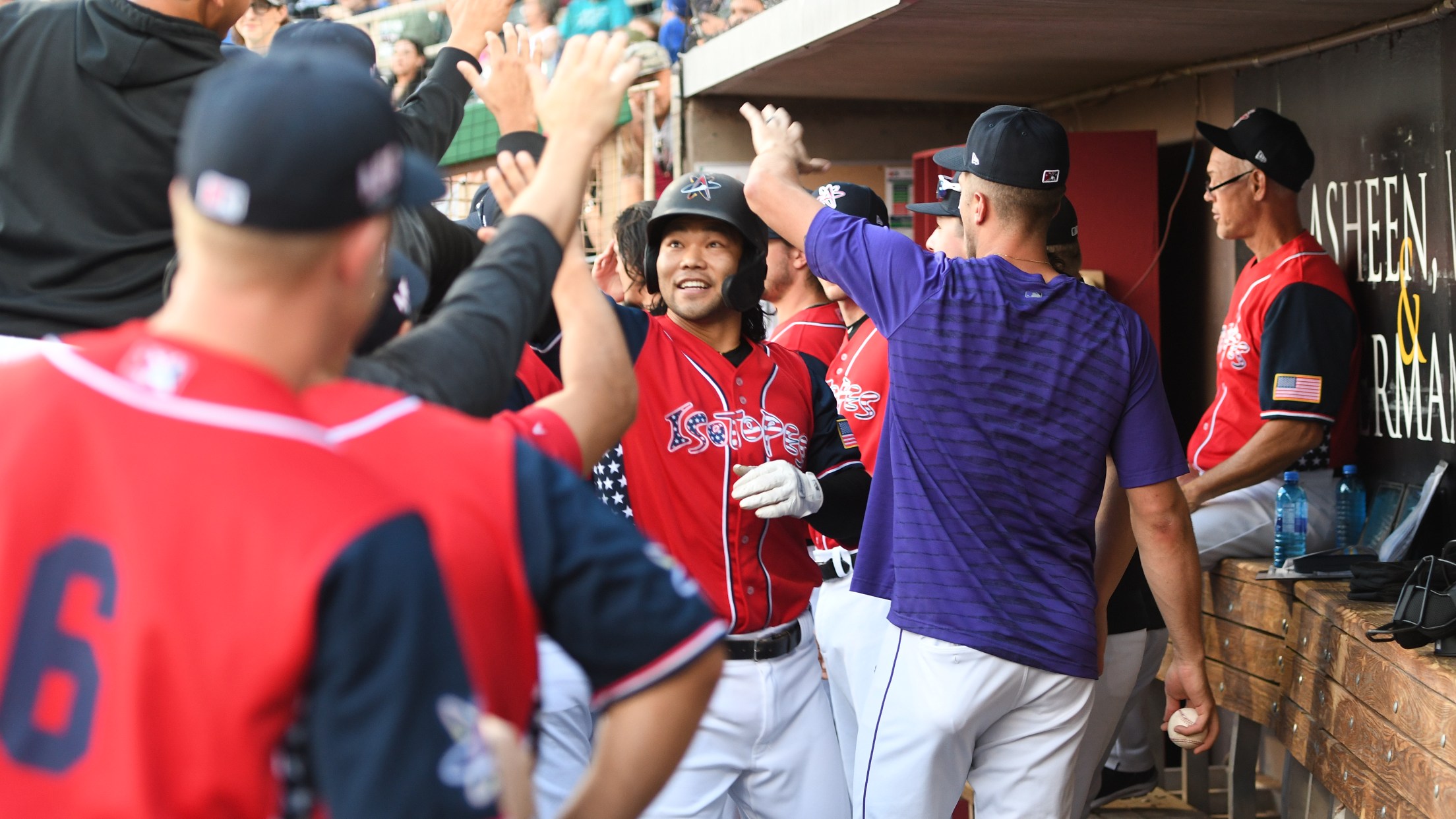 Isotopes 2 (20-35), Express 1 (28-28) – Dell Diamond | Round Rock, TX AT THE DISH: Albuquerque was held to one hit through seven innings (a double by Alan Trejo) … Rio Ruiz and Ryan Vilade singled in the eighth but were stranded … Connor Joe had a base hit
Isotopes 2 (20-35), Express 1 (28-28) – Dell Diamond | Round Rock, TX
AT THE DISH: Albuquerque was held to one hit through seven innings (a double by Alan Trejo) … Rio Ruiz and Ryan Vilade singled in the eighth but were stranded … Connor Joe had a base hit to start the ninth and eventually scored the tying run on a single by Brian Serven … Trejo's RBI groundout brought in Nick Longhi with the go-ahead run.
TOEING THE RUBBER: The Isotopes used six pitchers Friday night, led by starter Ryan Castellani firing three scoreless innings … Ben Bowden made his first appearance since being optioned by the Rockies and turned in a perfect sixth with a pair of punchouts … Zac Rosscup retired all six batters he faced (three strikeouts) and now has 12 scoreless outings in a row.
TOPES TIDBITS: Rosscup's all-time ERA in an Isotopes uniform (2017-18, 2021) is 1.23 as he has given up just five runs in 36.2 total innings … Castellani did not allow a run for the first time this year … Albuquerque won a game when trailing after eight innings for the first time since Aug. 26, 2019 when they played two in the bottom of the ninth to beat Las Vegas 8-7 … The Topes are 5-2 in July after going 8-17 in May and 7-16 in June.
ON DECK: The Topes and Express will play the third of this six-game series tomorrow night from Dell Diamond, with first pitch set for 6:05 PM MT (7:05 CT). Dereck Rodríguez (2-2, 7.31) is scheduled to start for Albuquerque opposite Wes Benjamin (1-2, 6.75).