2021 No.1 Overall Selection Henry Davis Promoted to Altoona
Davis is the first position player selected first overall to play for the Curve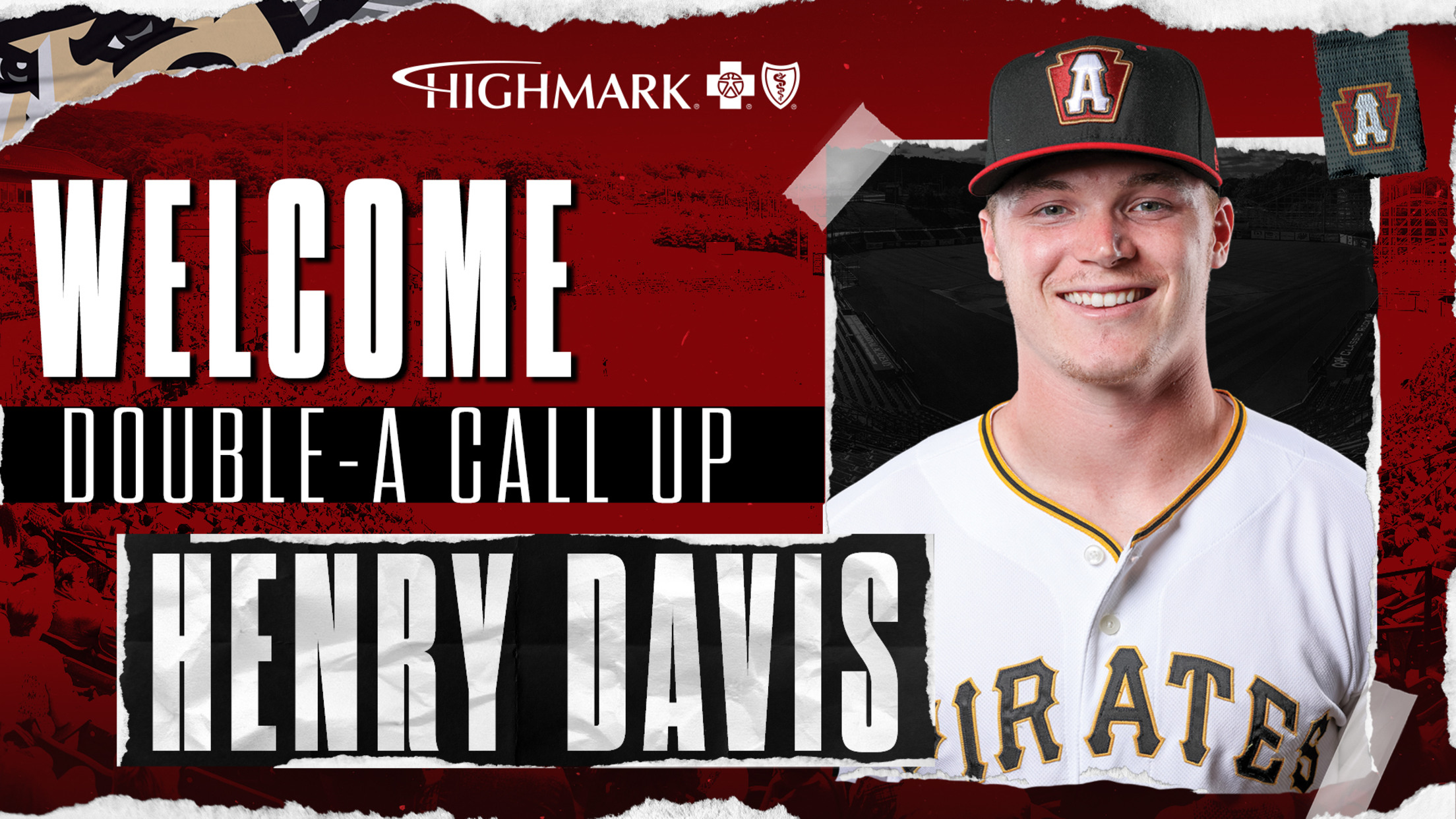 CURVE, PA – The Pittsburgh Pirates announced on Tuesday that Catcher Henry Davis, the No.1 overall selection in the 2021 draft, has been promoted to Altoona. Davis becomes the fourth player in franchise history to be selected first overall and suit up for the Curve following RHP Kris Benson (1996
CURVE, PA – The Pittsburgh Pirates announced on Tuesday that Catcher Henry Davis, the No.1 overall selection in the 2021 draft, has been promoted to Altoona.
Davis becomes the fourth player in franchise history to be selected first overall and suit up for the Curve following RHP Kris Benson (1996 / 2002 rehab), RHP Bryan Bullington (2002, 2004 with Curve) and RHP Gerrit Cole (2011 / 2012 with Curve).
In 22 games this season with the Greensboro Grasshoppers, Davis hit .341 with three doubles, two triples, five home runs and 22 runs batted in. Through play on May 8, Davis ranks second in the South Atlantic League in batting average (.341), tied for third in RBI (22), fourth in on-base percentage (.450), third in slugging percentage (.585), second in OPS (1.035), and tied for fifth in hits (28).
The Bedford, NY native became the seventh catcher selected first overall in the draft, joining Adley Rutschman (2019), Joe Mauer (2001), B.J. Surhoff (1985), Danny Goodwin (1975 and 1971), Mike Ivie (1970) and Steve Chilcott (1960). Davis earned an armful of awards in his junior season at Louisville including First-Team All-America Selections by Baseball America and the ABCA. A finalist for the Buster Posey Award given to the nation's best catcher, Davis hit .340 with 15 home runs and 48 RBIs in his final year with the Cardinals.
Ranked by MLB.com as the No. 23 prospect in minor league baseball and the No. 2 prospect in the Pirates system, Davis is also ranked by Baseball America as the No. 41 overall prospect in the minors. In Davis, Nick Gonzales (No. 20), and Liover Peguero (No. 77) the active roster features three players in MLB.com's Top 100. While currently on the Injured List for the Curve, RHP Quinn Priester (No. 52) also ranks among MLB.com's Top 100.
Davis and Gonzales (7th overall) account for Pittsburgh's last two first-round draft picks, marking the just the second time in franchise history that Altoona has had two players selected in the top-10 of the draft on the active roster at the same time, first since RHP Jameson Taillon (2nd Overall) and RHP Gerrit Cole (1st overall) called Peoples Natural Gas Field home in the final weeks of the 2012 season.
The Curve open a 12-game homestand on Tuesday, May 10 at 6:00 p.m. with a six-game series against the Somerset Patriots, the Double-A Affiliate of the New York Yankees. For tickets and more information, visit AltoonaCurve.com, call 877.99.CURVE or stop by the PNG Field box office. Additionally, the Stockyard Team Store is open Monday-Friday from 9 a.m. to 5 p.m., during every home game and online 24/7/365.