Curve Avoid No-Hitter, Drop Sixth Straight
Carter Bins drew two walks in his first start since August 20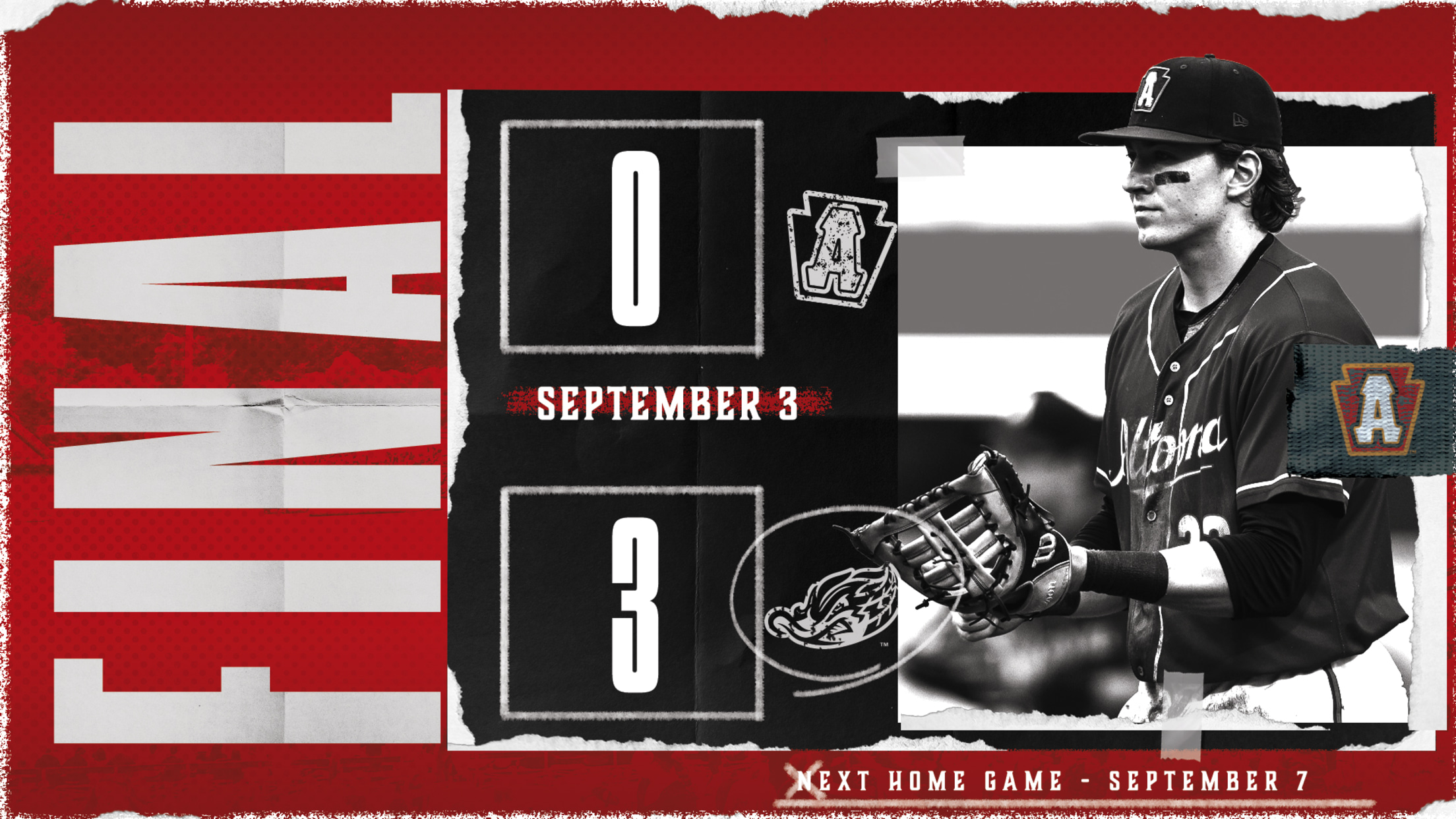 AKRON, OH – Down to their final strike in the ninth inning Mason Martin hit a soft line drive into left field for the Curve's first and only hit of the night in a 3-0 defeat to the Akron RubberDucks on Friday night at Canal Park. Altoona is now amid
AKRON, OH – Down to their final strike in the ninth inning Mason Martin hit a soft line drive into left field for the Curve's first and only hit of the night in a 3-0 defeat to the Akron RubberDucks on Friday night at Canal Park. Altoona is now amid their longest losing streak of the season, six games, and have dropped 9-of-11 overall.
The Curve struggled to solve Akron left-hander Adam Scott who threw six no-hit innings to start the game. Scott previously threw five no-hit innings against the Curve on August 3 and the Curve went down on strikes eight times against him on Friday night.
The Curve managed back-to-back walks off reliever Jake Miednik with two outs in the seventh, but righty Nic Enright entered and got Daniel Amaral to fly out to centerfield and end the threat. Enright struck out a pair in a 1-2-3 eighth inning and appeared to be on his way to finishing the combined no-hitter for Akron when he retired the first two men in the ninth inning in short order. Martin then stepped to the plate and worked the count to 3-2 before coming up with the clutch single to avoid the no-hitter. Carter Bins grounded out to short on the very next pitch to end the ballgame.
Travis MacGregor was charged with the loss but pitched well after allowing two first inning runs against the 'Ducks. MacGregor surrendered just two hits and two walks over his final four innings on the mound. He allowed two runs on five hits and two walks, struck out three and tossed 87 pitches, 51 strikes. Brad Case allowed a solo homer in the seventh inning, but otherwise delivered three solid innings of relief to keep the Curve in the game.
Bins, who made his first start since August 20, drew two walks in the game. Josh Bissonette and Jack Suwinski also drew a free pass. The Curve didn't advance a baserunner into scoring position until the sixth inning when Bissonette stood there after a fielders choice.
The Curve will continue their six-game series at Canal Park with the Akron RubberDucks, Double-A Affiliate of the Cleveland Indians, on Saturday night at 7:05 p.m. RHP Jeff Passantino (1-6, 4.98) will start for Altoona, with LHP Konner Pilkington (6-4, 2.90) slated for Akron.
For tickets or more information about Curve Baseball, visit AltoonaCurve.com, call 877.99.CURVE or stop by the PNG Field box office. Additionally, the Stockyard Team Store is open Monday-Friday from 9 a.m. to 5 p.m., during every home game and online 24/7/365.
THE JINX WORKED@masonmartin7 picks up our lone hit of the night. pic.twitter.com/mWi0Le7Hrg

— Altoona Curve (@AltoonaCurve) September 4, 2021