Rain Washes Curve & RubberDucks Away on Thursday
Doubleheader will be played on Saturday, August 6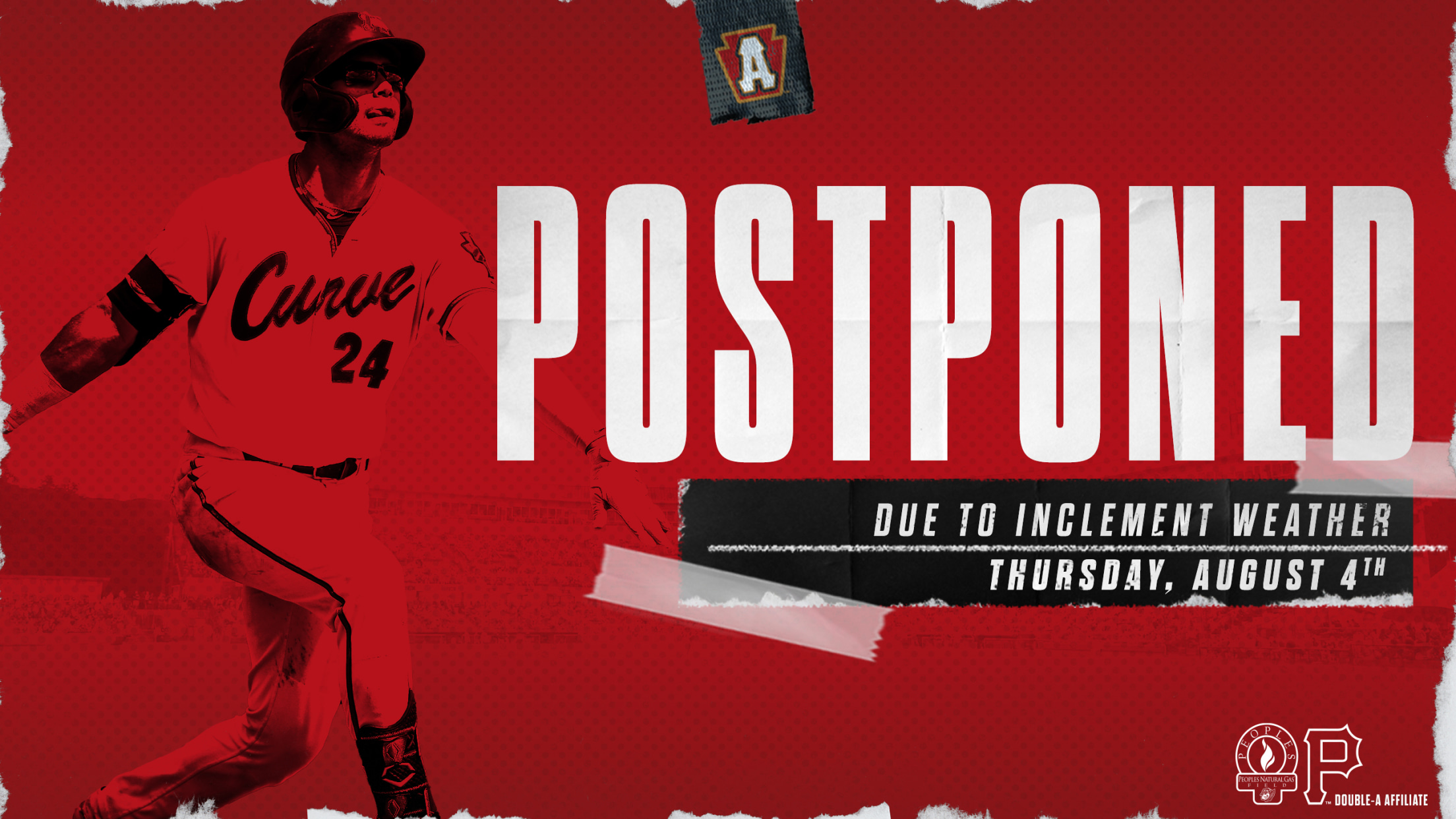 The Altoona Curve and Akron RubberDucks were postponed due to rain on Thursday night at Peoples Natural Gas Field. The game will be made up as a doubleheader on Saturday, August 6 beginning at 4:00 p.m. with two seven inning games to be played. The Curve (14-15, 47-51) have dropped
The Altoona Curve and Akron RubberDucks were postponed due to rain on Thursday night at Peoples Natural Gas Field. The game will be made up as a doubleheader on Saturday, August 6 beginning at 4:00 p.m. with two seven inning games to be played.
The Curve (14-15, 47-51) have dropped four games in a row, matching a season-long losing streak. The two teams will continue their series on Friday night at 6:00 p.m. Friday is a Vintage Bobblehead Giveaway, presented by Nuts for You for the first 1,000 fans. Gates will open at 5:00 p.m.
Tickets for today's game can be exchanged for any other 2022 regular season game for equal or lesser value based on availability. Tickets must be exchanged in person at the box office. The box office is open Monday-Thursday from 10:00 a.m. – 5:00 p.m., Fridays 10:00 a.m. – 4:00 p.m. and Saturdays from 10:00 a.m.- 2:00 p.m.
For tickets or more information, visit AltoonaCurve.com, call 877.99.CURVE or stop by the PNG Field box office. Additionally, the Stockyard Team Store is open Monday-Friday from 9 a.m. to 5 p.m., during every home game and online 24/7/365.