Garcia breaks out as Yankees show depth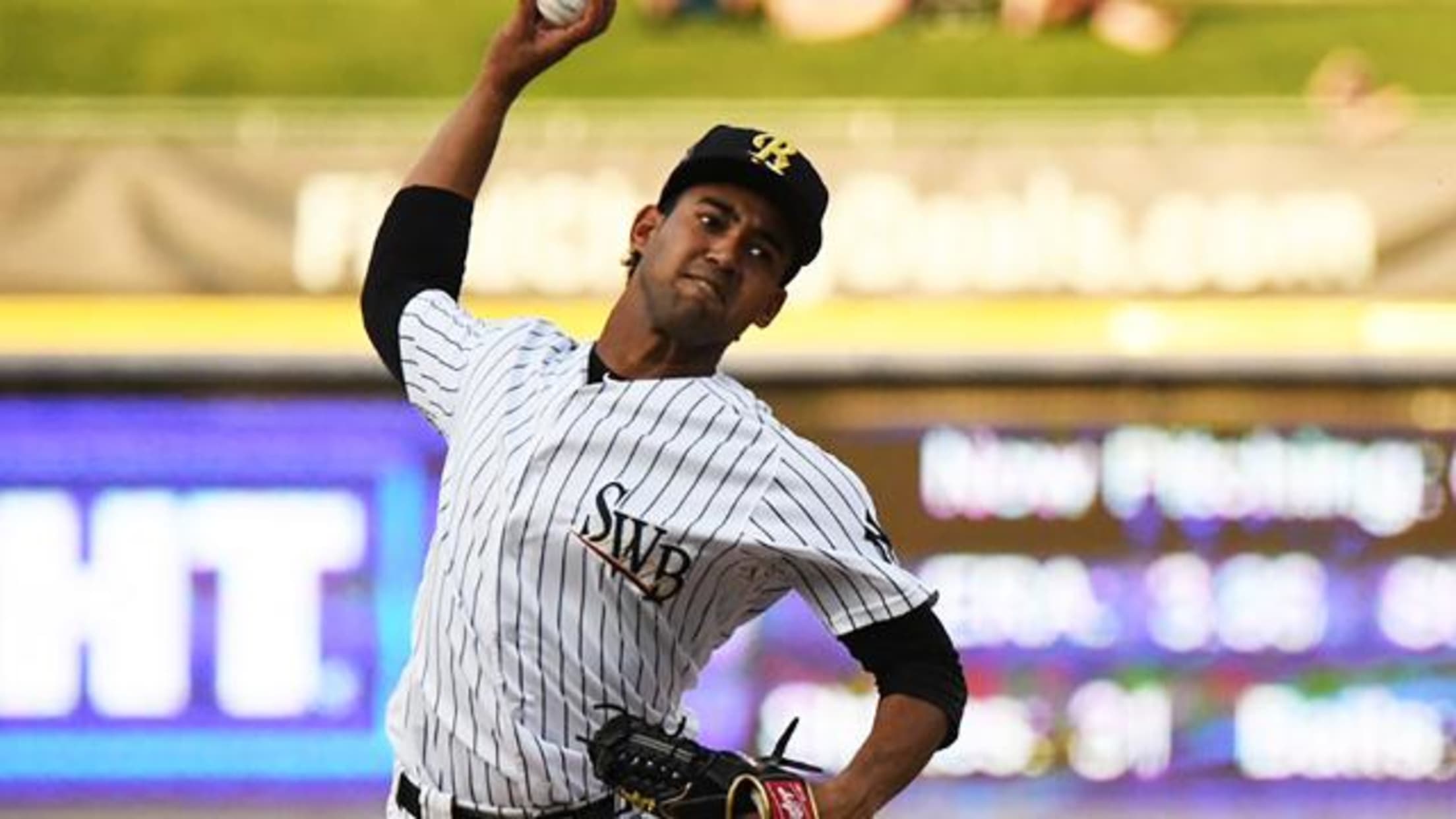 The Yankees' organizational depth was tested time and time again in 2019, and each time the team went to the proverbial well, it never seemed to dry up. In all, the Yankees had 30 big leaguers land on the injured list -- breaking the previous record of 26 set by
The Yankees' organizational depth was tested time and time again in 2019, and each time the team went to the proverbial well, it never seemed to dry up. In all, the Yankees had 30 big leaguers land on the injured list -- breaking the previous record of 26 set by the Dodgers in 2016 -- but the reinforcements called upon from the Minor Leagues excelled to help the team to a 103-59 record and its first AL East crown since 2012.
That depth shined beyond the top levels in 2019 as New York's domestic affiliates combined for a .525 winning percentage. Triple-A Scranton/Wilkes-Barre, Double-A Trenton and Rookie Advanced Pulaski all clinched postseason berths as the Thunder secured their fourth Eastern League title and first since 2013. The RailRiders won a thrilling tiebreaker to punch their ticket to the playoffs before being knocked out in the semifinal round, and the Pulaski Yankees made it as far as the semis before being knocked out; however, the team did earn the honor of Appalachian League Organization of the Year.
The Yankees currently boast three of MLB.com's Top-100 prospects in Deivi Garcia (Pulaski 2017) (62), Jasson Dominguez (66) and Estevan Florial (Pulaski 2016) (88).

Yankees Organization All-Stars
Catcher -- Kyle Higashioka (Pulaski 2017), Scranton/Wilkes-Barre (70 games), New York (18 games):
The 29-year-old makes his second appearance as an MiLB.com Organization All-Star after a third straight season in which he served as a solid option when injuries took their toll in the Bronx. With the RailRiders, Higashioka posted a .278/.348/.581 slash line with 20 homers, 56 RBIs and 43 runs scored while helping lead the club to a postseason berth. Over 18 games in the bigs, the 2008 seventh-rounder notched eight extra-base hits, drove in 11 runs and did not commit an error.
Honorable mention: Gustavo Campero , GCL (two games), Pulaski (36 games): The Yankees have built a reputation for depth at the catching position, and Campero is just the latest example -- even if his performance came as a bit of a surprise to the organization. The 22-year-old broke out in his first taste of the Appalachian League -- batting .293 with nine extra-base hits, 12 RBIs and 14 runs scored. He also showed improvement behind the plate, posting a .988 fielding percentage while throwing out 10 of 25 attempted basestealers.
"He's a switch hitter and he really took advantage with his approach at the plate from both sides," said Pulaski skipper Luis Dorante. "He's a little guy who is gap to gap, not a homer guy, but has a little pop still. He can run for a catcher, his arm is promising and he just did a good job for us all around."
Second baseman -- Hoy Jun Park (Pulaski 2015), Trenton (113 games): The native of South Korea appears to be coming into his own after signing as an international free agent in July 2014. Park hit a career-best .272 with 41 RBIs, 20 doubles and 113 hits. Park saw the bulk of his time at second but also played 30 games at short and posted a combined .975 fielding percentage. The 23-year-old was the hero for the Thunder in Game 3 of the Eastern League Finals when he stole home and provided the difference in a 2-1 victory en route to a championship for Trenton.
"He joined us a few weeks late, but he hit the ground running as soon as he joined us and was a huge part of the team defensively as well as offensively at the top," Osborn said. "He could play both positions in the middle and play them well. He gets on base and steals some bags. He's coming into his own as far as the type of player he's gonna be. I think he's close to Major League ready."
Right-handed starting pitcher -- Deivi Garcia, Tampa (four starts), Trenton (11 starts), Scranton/Wilkes-Barre (11 games, six starts): New York's top prospect played at three different levels for the second straight year and made it to the International League. Garcia earned his first Futures Game selection and was named a midseason All Star in the EL after putting together a record-tying performance with 15 punchouts over six scoreless frames with Trenton. MLB.com's No. 62 overall prospect had a penchant for whiffs at every level he took the mound -- notching 165 strikeouts over 111 1/3 total frames.
"I love everything about him," Tampa pitching coach Jose Rosado said. "He's a young kid, he likes to compete and he has one of the best confidence levels that I've ever seen from a 19-year-old, which is what's making him what he is right now. He gets the most out of everything he has. He's got four very good pitches that he can throw in any count and can land for a strike at any time. I think this kid, with health, will be able to accomplish great things for the organization."