Zinn delivers for Cubs in AZL Finals opener
Shortstop collects three hits, three RBIs over last three innings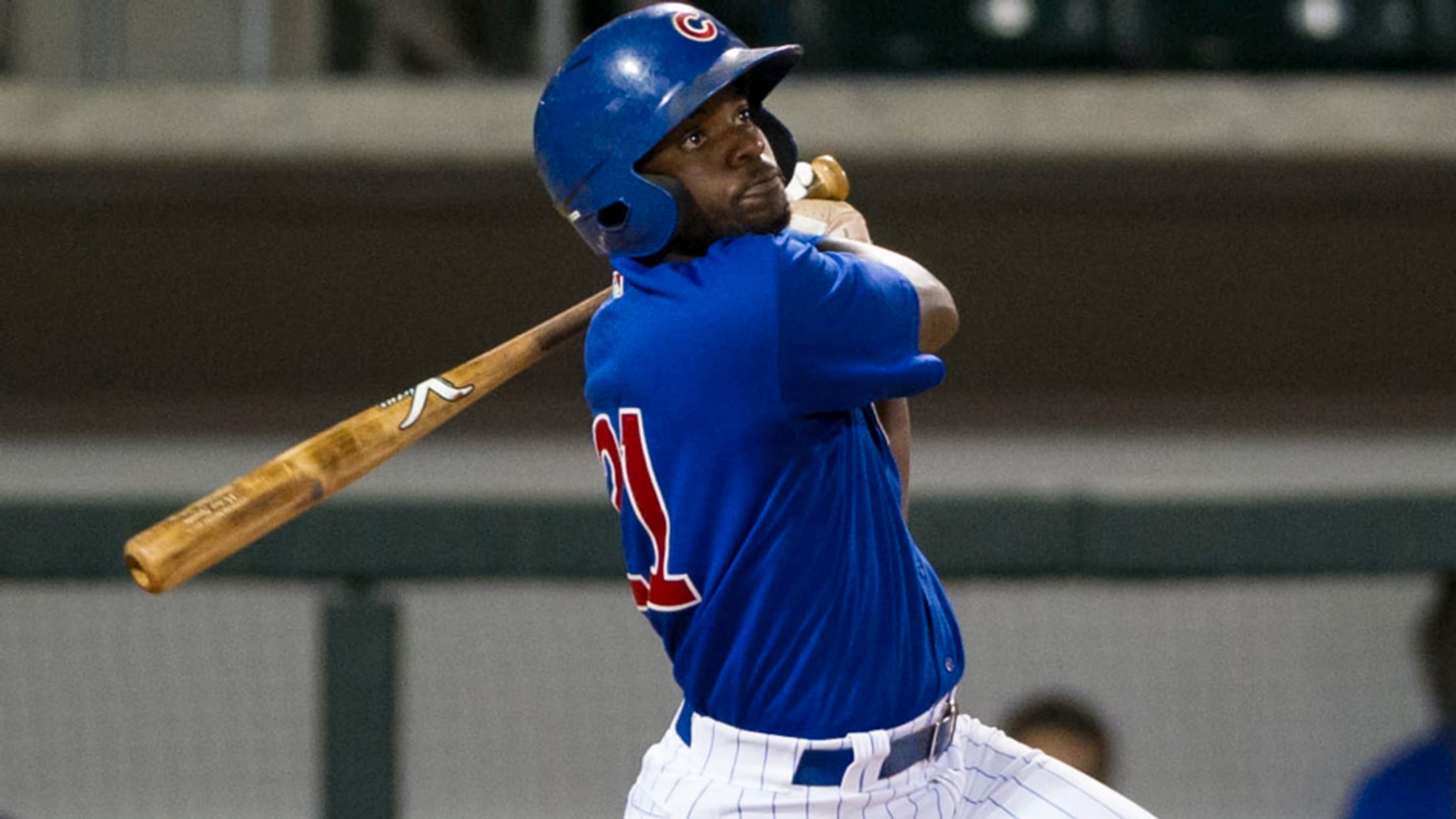 Delvin Zinn hit .218 with seven extra-base hits over his first 51 games in the Minor Leagues. (Zachary Lucy/Four Seam Images)
Delvin Zinn helped his teammates come back from a last-place first-half finish in the Arizona League East to take the division in the second half, so he wasn't surprised when they pulled off a more abbreviated comeback in the opener of the best-of-3 Championship Series."We needed it. We were really
Delvin Zinn helped his teammates come back from a last-place first-half finish in the Arizona League East to take the division in the second half, so he wasn't surprised when they pulled off a more abbreviated comeback in the opener of the best-of-3 Championship Series.
"We needed it. We were really excited because we came from a long way," the 20-year-old shortstop said. "We barely made it into the playoffs, so we were excited to get that win."
Zinn went 3-for-4 with three RBIs, stole a base and scored twice on Tuesday as the Cubs pulled away for a 10-4 victory over the Giants in Scottsdale.
Box score
It marked the first professional three-hit game for the 2016 23rd-round Draft pick, one night after his first professional home run helped the Cubs top the Dodgers in a one-game semifinal.
"I'm doing my best to slow everything down and stay calm," Zinn said, "but it's all of us doing it."
Zinn was hit by a pitch from Giants starter Jose Marte to lead off the third inning. He swiped second, took third on a wild pitch, then scampered home on an errant pickoff throw by catcher Ricardo Genoves. That was all the Cubs could manage against the 21-year-old right-hander, who fanned nine and allowed two hits and a walk over six frames.
The inning after Marte exited, Zinn tied the game at 2-2 with a one-out RBI single to right field off Camilo Doval.
"Marte threw a [heck] of a game. He had a lot of sink and kept us all off-balance," the Mississippi native said. "We all stayed up though. The reliever came in and struggled a little bit, and we took advantage of it."
Zinn added an RBI single in a five-run eighth and another in a three-run ninth, driving the ball back up the middle both times. In the final inning, Nelson Velazquez belted his second postseason homer, a two-run shot.
Complete playoff coverage
Cubs starter Alfredo Colorado gave up two runs -- one earned -- on six hits and struck out five over six innings. Brendan King fanned five over 2 2/3 innings for the win, allowing two runs on six hits and a walk.
Giants No. 15 prospectJacob Gonzalez, who had three RBIs in Monday's semifinal, went 3-for-5 and drove in two more runs. Ismael Munguia scored twice in his second straight three-hit game.
Game 2 is Wednesday in Mesa.
Josh Jackson is a contributor to MiLB.com. Follow and interact with him on Twitter, @JoshJacksonMiLB.