Big Inning + 16 Ks = Travs Win
6 run second inning opens up game as Traveler pitchers strikeout 16 Drillers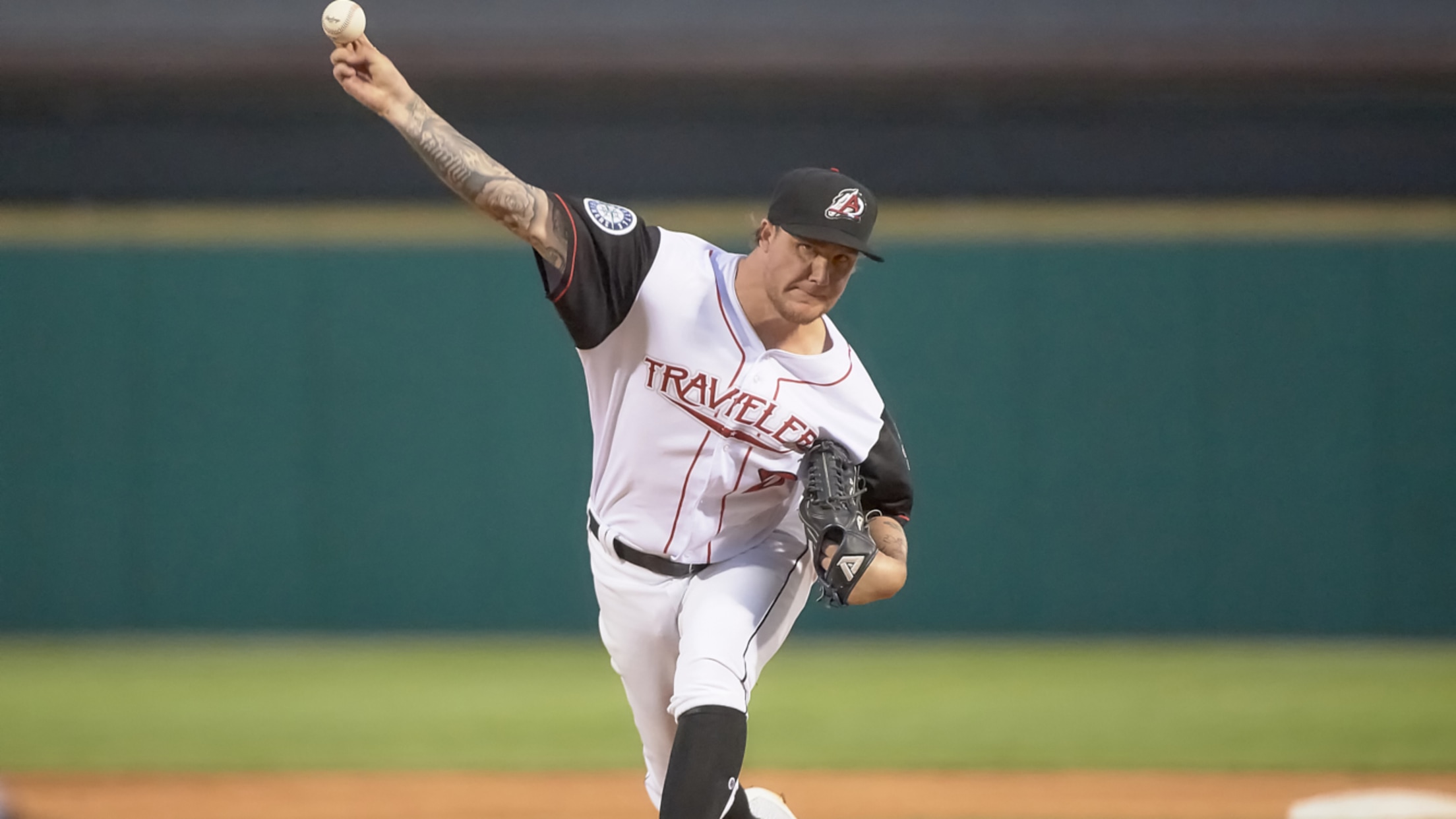 Dylan Unsworth struck out 9 over six shutout innings. (Mark Wagner; Mark Wagner)
North Little Rock, AR-The Arkansas Travelers rode a six run second inning and a season-high 16 strikeouts to a 6-1 victory over the Tulsa Drillers on Thursday night in front of 8,566 at Dickey-Stephens Park.               The Travs second inning saw them score six times, five after there were two out
North Little Rock, AR-The Arkansas Travelers rode a six run second inning and a season-high 16 strikeouts to a 6-1 victory over the Tulsa Drillers on Thursday night in front of 8,566 at Dickey-Stephens Park.
The Travs second inning saw them score six times, five after there were two out and no one on. The first run of the inning came home when Tyler Marlette scored on a 4-6-3 double play (one of four double plays turned by the Drillers on the night). Then Nelson Ward was hit by a pitch and came home on Justin Seager's line drive double off the wall in right. Ian Miller then launched a two-run shot to right, his third long ball of the season. Joey Wong followed with a double and then Chuck Taylor blasted a two-run homer to right-center as the Travs finished the night for Tulsa starter Josh Sborz (1-4) after just 1.2 innings.
Wong would finish the game with three of the team's dozen hits. Miller, Marlette and Keury De La Cruz each had a pair of knocks as well.
Dylan Unsworth would take the early lead for the Travs and run with it. The right-hander delivered one of his finest performances of the season throwing six shutout innings while striking out nine. Unsworth moved to 4-5 on the season with the win. Peter Tago would record five outs from the bullpen with four strikeouts. Zac Curtis then pitched the last 1.1 innings and notched three more Ks to give the Travs their season high with 16 strikeouts on the night.
Arkansas looks for an even split of the four game series on Friday night. Right-hander Brett Ash (3-4, 6.69) gets the ball against Tulsa righty Isaac Anderson (0-6, 8.35). First pitch is at 7:10 and the first 1,500 fans through the gates receive an Otey bobblehead. The game will also be broadcast on the Sports Animal 920, the First Pitch App, TuneIn radio and milb.tv.