Early Grand Slam Sinks Travs
Cody Thomas' 1st inning slam was too much to overcome for the Travs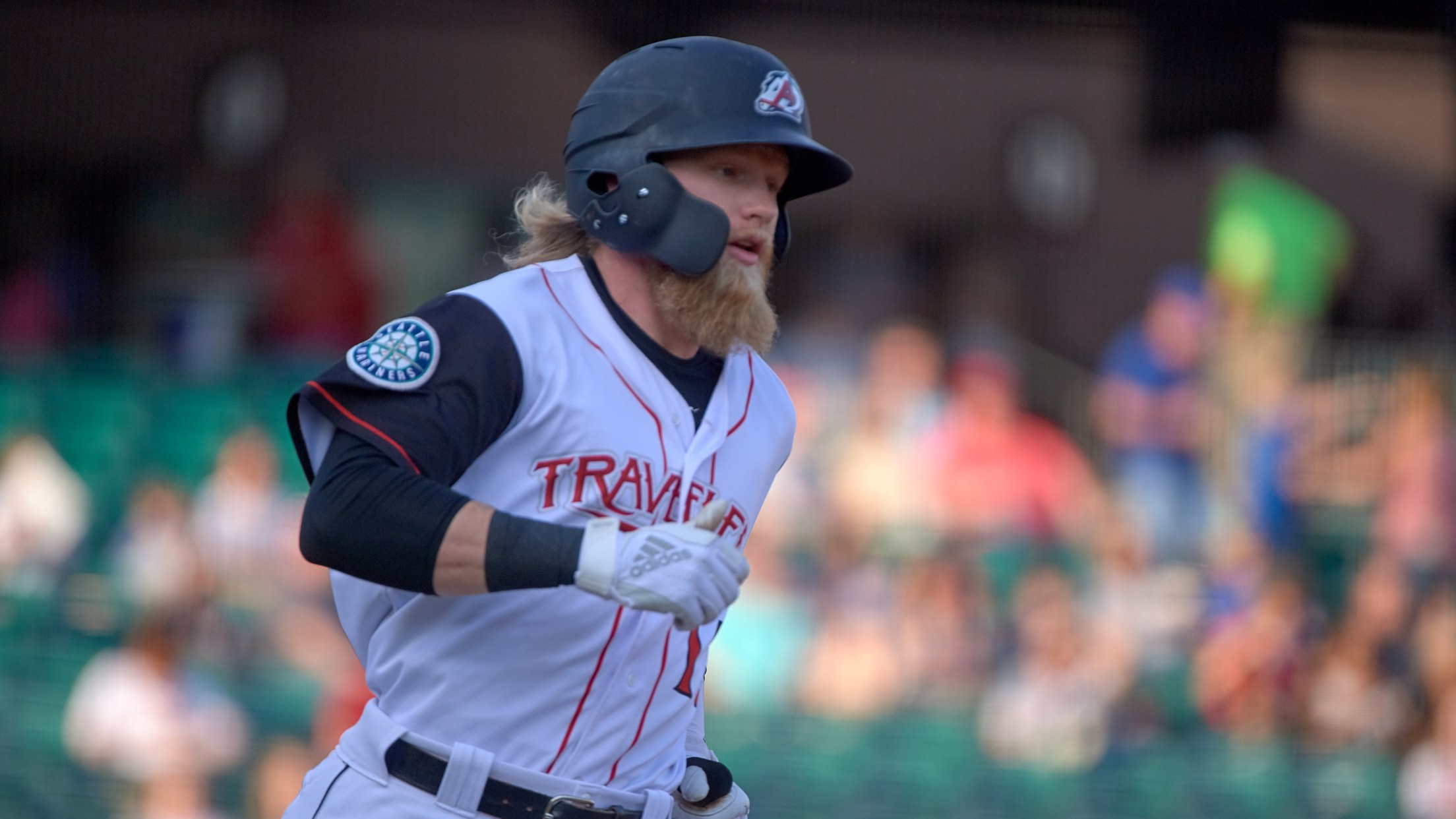 Jake Fraley had two hits and an RBI in the loss. (Mark Wagner)
North Little Rock, AR-The Tulsa Drillers jumped out early and never looked back in defeating the Arkansas Travelers, 7-2 on Saturday night at Dickey-Stephens Park. Tulsa scored five times in the opening inning keyed by a Cody Thomas grand slam to burst out to the big lead. After the teams
North Little Rock, AR-The Tulsa Drillers jumped out early and never looked back in defeating the Arkansas Travelers, 7-2 on Saturday night at Dickey-Stephens Park. Tulsa scored five times in the opening inning keyed by a Cody Thomas grand slam to burst out to the big lead. After the teams exchanged two-run half innings, no one crossed home plate for the rest of the night. Six of the Drillers seven runs came with two out. The series is now even at two with one game remaining and the Travs lead Tulsa by just 1.5 games in the division race.
Moments That Mattered
* Thomas not only hit his grand slam with two out in the first, it came on an 0-2 pitch.
* Arkansas got a pair back in the bottom of the first but Tulsa immediately responded with two of their own. Both runs scored on a two-out hit by Angelo Mora.
Notable Travs Performances
* DH Jake Fraley: 2-4, RBI
* RHP Jack Anderson: 3 IP, H, K
* LHP Matt Tenuta: 2 IP, H, 2 K
News and Notes
* Dom Thompson-Williams stretched his hitting streak to 10, a Travs season high, with a bunt single in the first.
* Arkansas has yet to win a home game when the opponent scores first (0-5).
Up Next
The decisive game of the series is Sunday afternoon with lefty Anthony Misiewicz (1-2, 1.86) getting the start against righty Mitchell White (1-0, 1.85). First pitch is at 2:10 and kids get to run the bases afterwards. The game will also be broadcast on the Sports Animal 920, the First Pitch App, TuneIn radio and milb.tv.