Miranda Homer Blows Wind Surge Past Travs in 10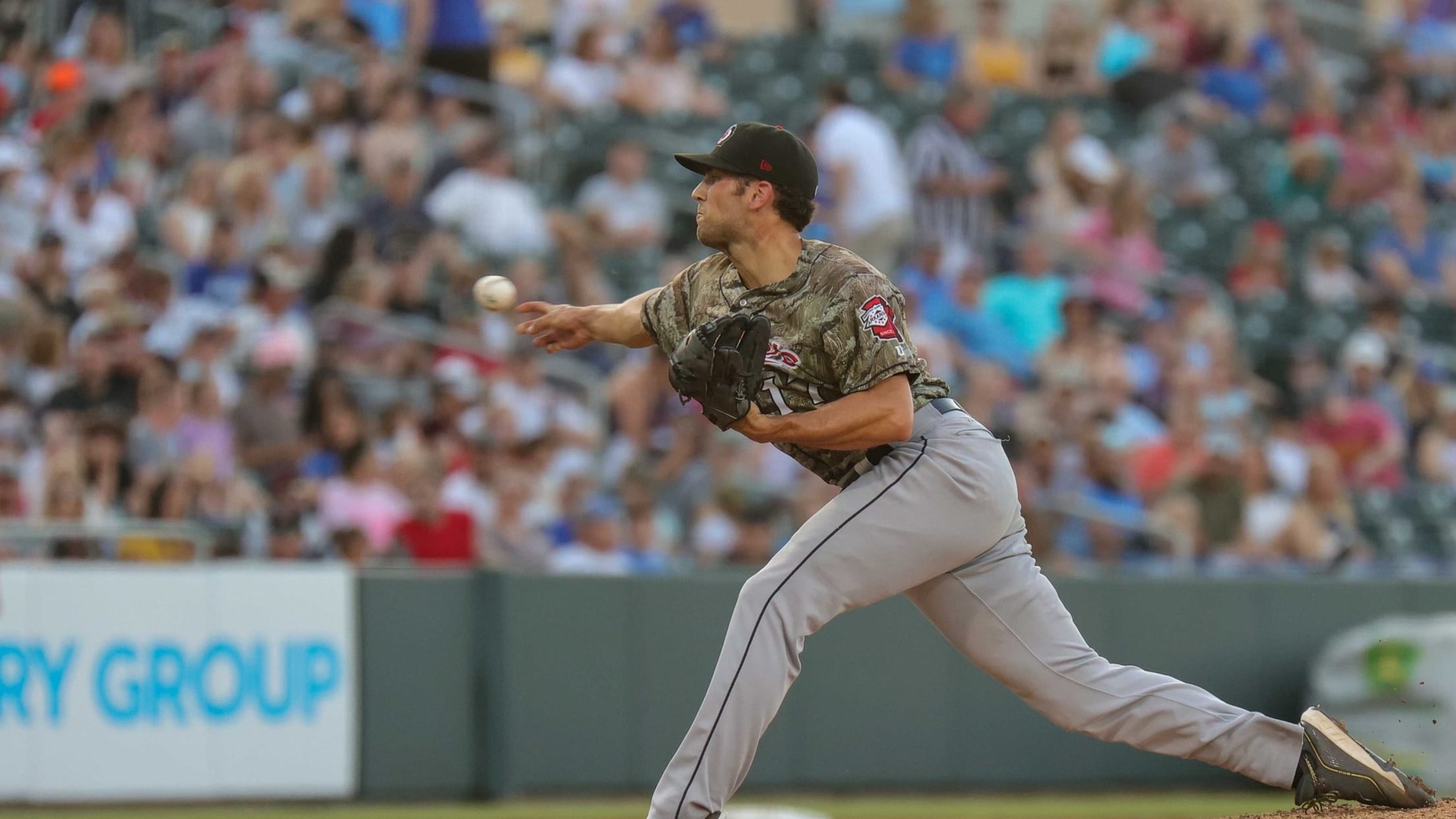 Penn Murfee pitched five innings on Friday night. (Ed Bailey)
Wichita, KS—Jose Miranda blasted a three-run home run in the 10th inning and the Wichita Wind Surge beat the Arkansas Travelers in extra innings, 8-5. Arkansas is now 0-4 in extra inning games this season. Wichita scored the final five runs of the game as the Travs were unable to
Wichita, KS—Jose Miranda blasted a three-run home run in the 10th inning and the Wichita Wind Surge beat the Arkansas Travelers in extra innings, 8-5. Arkansas is now 0-4 in extra inning games this season. Wichita scored the final five runs of the game as the Travs were unable to hold a late lead for the second consecutive night. Penn Murfee went five innings as the starter and left with the Travs on top by two but the Wind Surge tied it with a pair of runs against Jack Anderson in the seventh inning. Reid Morgan pitched scoreless baseball for two innings before the fateful 10th. The Travs offense banged out 14 hits but just five runs as they went 5-21 with runners in scoring position and stranded 14 men on base.
Moments That Mattered
* After the Travs scored two runs early in the 3rd inning they still had the bases loaded with none out but failed to add on. Then in the 5th, 6th, 9th and 10th innings they put multiple runners on with either none or one out but failed to score in all those situations.
* With runners at first and third and one out in the 10th, Jordan Cowan laid down a safety squeeze but Dom Thompson-Williams was called out at the plate on a close play.
Notable Travs Performances
* DH Jake Scheiner: 3-6, 2 runs, HR, RBI
* 3B Joe Rizzo: 3-6, run, 2B, RBI
* 1B Bobby Honeyman: 4-5, run, 2B, RBI
News and Notes
* Bobby Honeyman's four hits are a Travs season high.
* Brian O'Keefe extended his hitting streak to six games.
Up Next
The Travs look to get back in the win column on Saturday night with right-hander Devin Sweet (1-1, 3.92) on the mound against righty Jordan Balazovic (NR) who is expected to come off the IL for his season debut. First pitch is at 6:05 and the game will be broadcast on AM 920 the Sports Animal, the First Pitch App and milb.tv.