Offense Handcuffed in Loss
Travs go 0-9 with runners in scoring position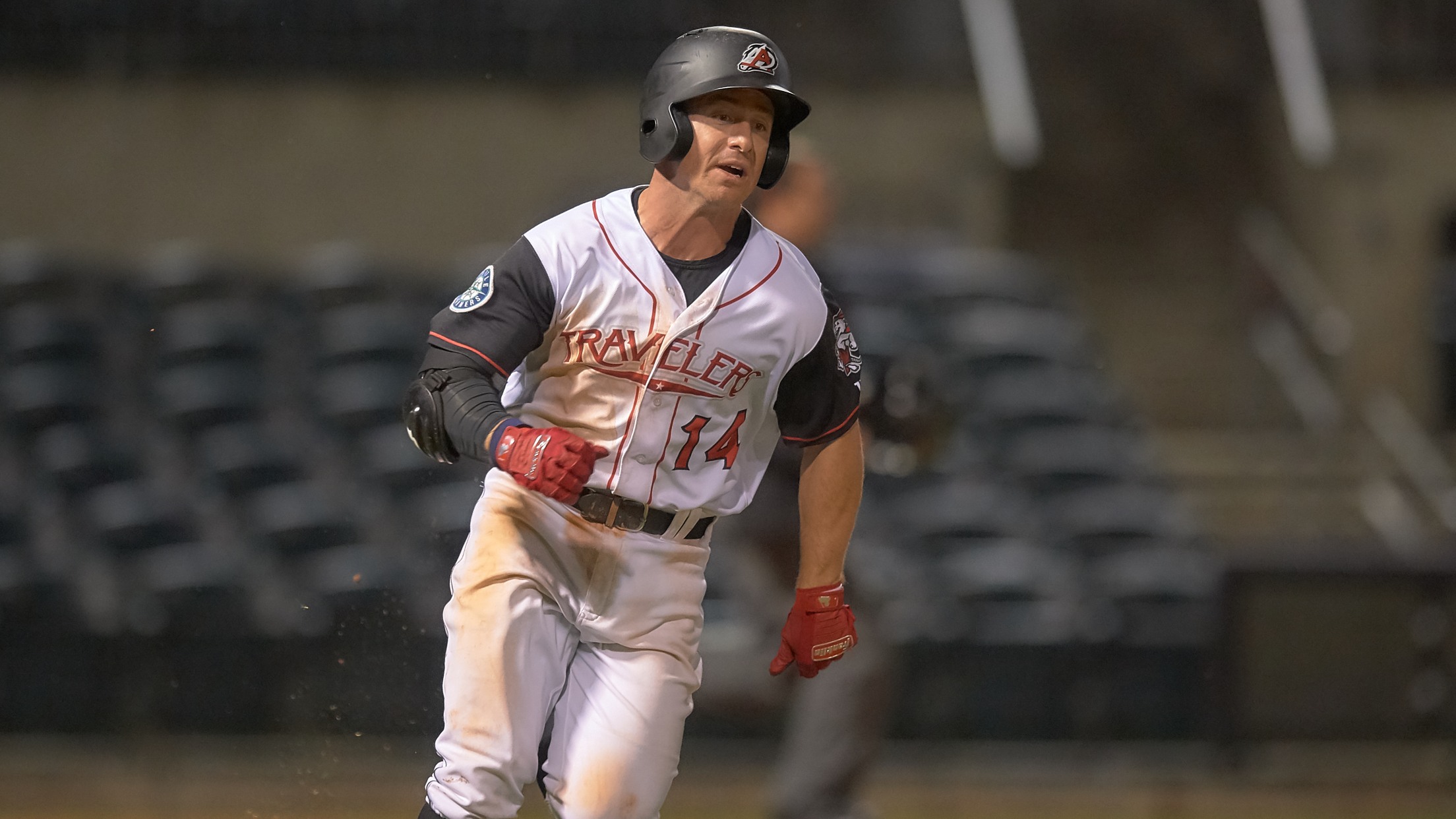 Donnie Walton homered and doubled in the loss. (Mark Wagner)
Springfield, MO-A second straight left-handed starter for Springfield kept Arkansas in check as the Cardinals defeated the Travelers by a 3-1 score on Tuesday night. Austin Warner pitched seven innings, allowing just one run, on a solo homer to Donnie Walton, with 10 strikeouts to earn the win. Junior Fernandez
Springfield, MO-A second straight left-handed starter for Springfield kept Arkansas in check as the Cardinals defeated the Travelers by a 3-1 score on Tuesday night. Austin Warner pitched seven innings, allowing just one run, on a solo homer to Donnie Walton, with 10 strikeouts to earn the win. Junior Fernandez worked two perfect innings with four strikeouts to slam the door. Walton's homer came leading off the sixth inning after the Travs were already down three runs. Arkansas had other chances though as they connected for seven hits in the game but went 0-9 with runners in scoring position. Nabil Crismatt worked five innings (8 H, 3 R) but took the loss.
Moments That Mattered
* Walton doubled leading off the game but Warner came back to retire the next three hitters in succession and start the frustration for the Trav offense.
* With two out in the fifth, Irving Lopez bunted for a hit and then Justin Williams followed with a two-run homer off Crismatt to put Springfield up by three.
Notable Travs Performances
* SS Donnie Walton: 2-4, run, 2B, HR, RBI
* RHP Reggie McClain: 2 IP, 2 K
News and Notes
* It is just the third time this season and first since April 25-26 that the Travs have lost back-to-back games.
* Arkansas is now 0-3 when facing a left-handed starting pitcher.
Up Next
The Travs try to avoid a sweep on Wednesday with an early 11:10 a.m. first pitch. Right-hander Justin Dunn (2-2, 4.28) gets the call against righty Harold Arauz (0-3, 7.65). The game will be broadcast on the Sports Animal 920, the First Pitch App, TuneIn radio and milb.tv.