Travs Take Twinbill From Tulsa
Doubleheader sweep puts Travs in first place by one game over Springfield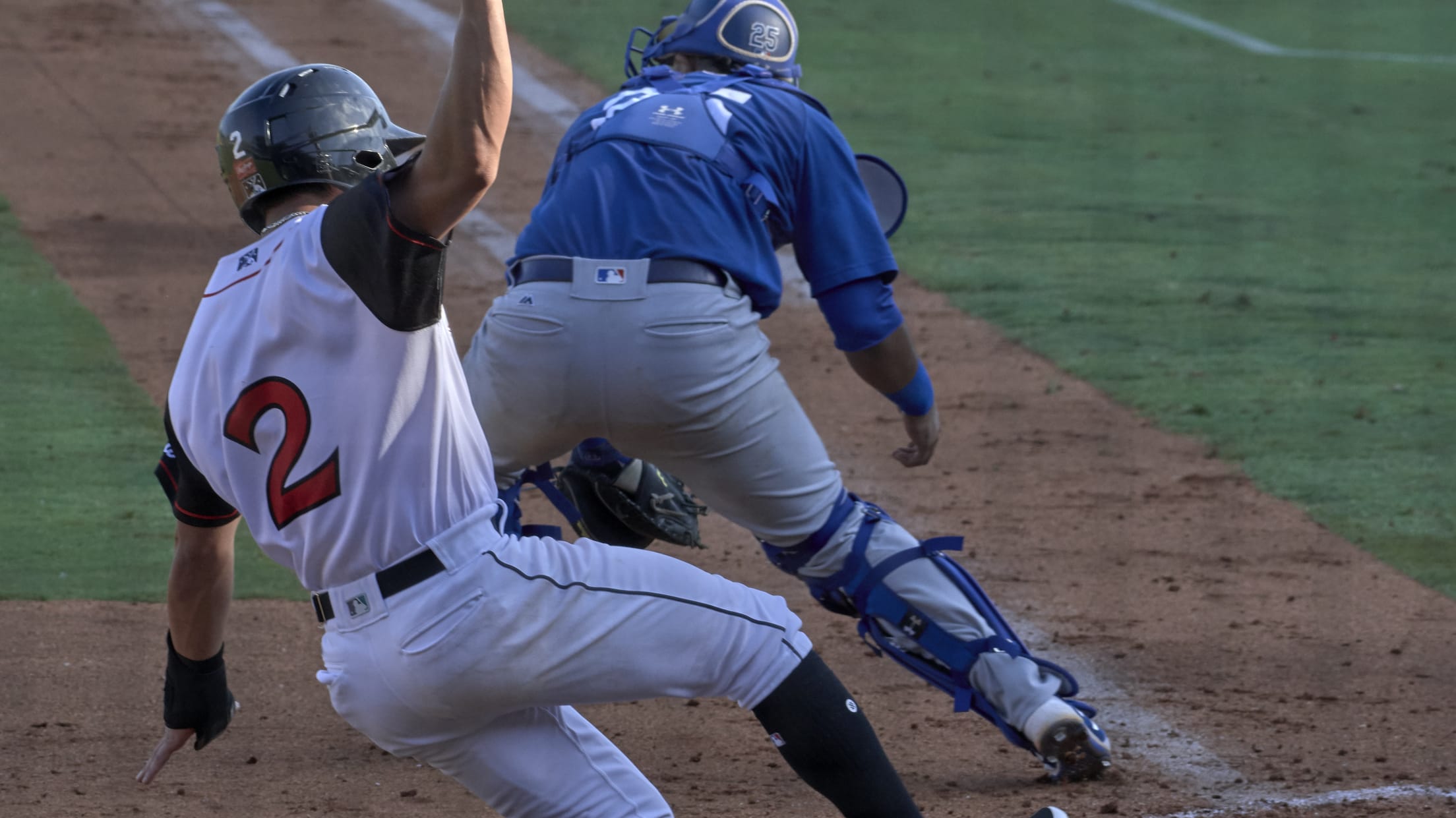 (Mark Wagner)
North Little Rock, AR-The Arkansas Travelers (30-28) swept a doubleheader from the Tulsa Drillers on Wednesday night at Dickey-Stephens Park, winning by scores of 5-3 and 6-2. The two victories combined with Springfield's loss at Northwest Arkansas moves the Travs into first place in the division with 12 games remaining
North Little Rock, AR-The Arkansas Travelers (30-28) swept a doubleheader from the Tulsa Drillers on Wednesday night at Dickey-Stephens Park, winning by scores of 5-3 and 6-2. The two victories combined with Springfield's loss at Northwest Arkansas moves the Travs into first place in the division with 12 games remaining in the first half of the season. Arkansas leads Springfield by one game, NW Arkansas by two and Tulsa by four games. The Travs trailed just once in the two games, a brief one-run deficit at the beginning of the opener. Tulsa was held hitless in eight at-bats with a runner in scoring position between the two games.
Moments That Mattered (Game 1)
* Arkansas answered Tulsa's run in the top of the first with a pair in the bottom of the inning on a two out, two-run single from Beau Amaral with the bases loaded.
* Joe DeCarlo broke a tie with a solo homer to left field in the fourth. Arkansas would add two more runs later in the inning.
* Max Povse stranded the tying runs on base in the sixth by striking out Errol Robinson to end the inning. It was Povse's ninth strikeout of the game.
Notable Travs Performances (Game 1)
* RF Beau Amaral: 1-2, BB, 2 RBI
* DH Eric Filia: 2-4, run, RBI
* Max Povse: Win, 6 IP, 6 H, 3 R, 2 BB, 9 K, HR
Moments That Mattered (Game 2)
* Braden Bishop blasted a solo homer on the first pitch of the game from Logan Bawcom. The homer, Bishop's seventh, extended his hitting streak to a Travs season-high 11.
* Arkansas strung together a two-out rally in the second featuring a single, a Tulsa error, a hit by pitch, a bases loaded walk to Eric Filia forcing in a run and a two-run single by Joey Curletta to push the lead out to four.
Notable Travs Performances (Game 2)
* 1B Joey Curletta: 3-4, 2 RBI
* Johendí Jiminian: 2 IP, H, K
* Spencer Herrmann: Win, 3 IP, 2 H, BB
Up Next
Arkansas looks to keep it rolling on Thursday night as they again host Tulsa on Clunker Boat Night at Dickey-Stephens Park. RH Chase De Jong (4-3, 4.19) gets the start against RH Mitchell White (0-2, 7.00). First pitch is at 7:10 and the game will be broadcast on the Sports Animal 920, the First Pitch App, TuneIn radio and milb.tv.