Trip Starts with Independence Day Win
Travs take the opener in Corpus Christi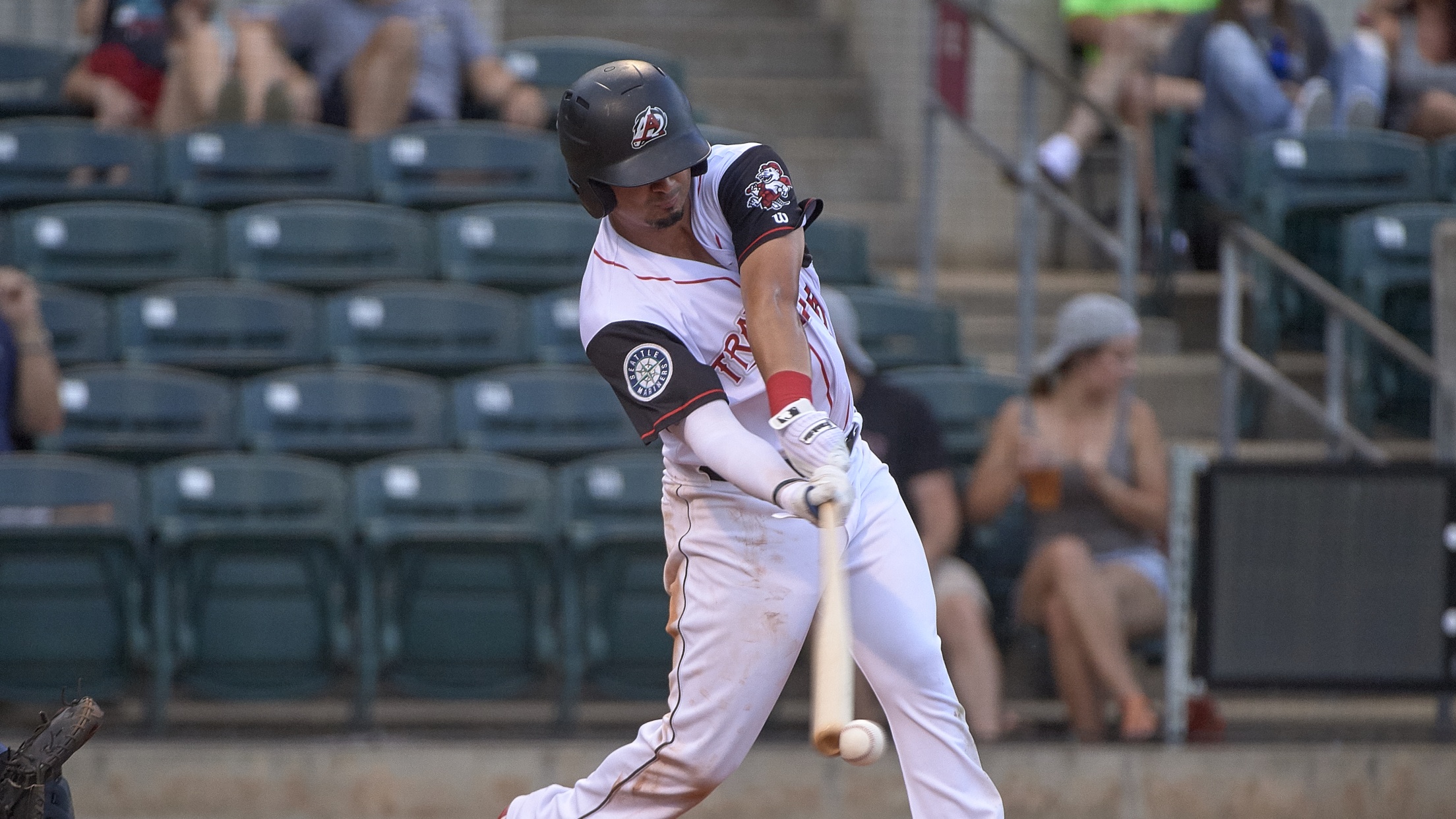 Chris Mariscal had three hits and an RBI. (Mark Wagner)
Corpus Christi, TX-The Arkansas Travelers celebrated Independence Day with a road win in the opener of a three game series, 5-2 over the Corpus Christi Hooks. In a battle of the league's two first half champions it was the Travs seventh win over the Hooks in 10 matchups so far
Corpus Christi, TX-The Arkansas Travelers celebrated Independence Day with a road win in the opener of a three game series, 5-2 over the Corpus Christi Hooks. In a battle of the league's two first half champions it was the Travs seventh win over the Hooks in 10 matchups so far this season. The victory pushes Arkansas back to a season-best six games over .500. Missed chances haunted the Travs early as they left 10 runners on base in the opening five innings while also having a runner thrown out at the plate. All told, they stranded 12 runners for the game. Nathan Bannister worked five scoreless for the win with Matt Tenuta following him with two perfect innings of relief as the Travs built the lead.
Moments That Mattered
* Chris Mariscal broke the scoreless deadlock with a line drive single to right-center in the fifth scoring Eric Filia.
* Chuck Taylor capped a two-out rally in the eighth with a line drive RBI single to push the lead to three.
* Corpus Christi responded with a pair of runs in the bottom of the eighth but Matt Festa stranded the tying and go-ahead runs in scoring position with a strikeout and fly to shallow right.
* Dario Pizzano then pushed the lead back to three with a two-run opposite field homer in the top of the ninth.
Notable Travs Performances
* 1B Joey Curletta: 1-2, 3 BB, run, 2B
* DH Dario Pizzano: 3-5, 2 runs, HR, 2 RBI
* 3B Chris Mariscal: 3-5, RBI
* Nathan Bannister: Win, 5 IP, 4 H, 2 BB, K
* Matt Tenuta: 2 IP, 3 K
* Matt Festa: Save, 1.2 IP, H, 3 K
Up Next
The series continues on Thursday night with a 7:05 start. RH Johendí Jiminian (4-3, 3.19) goes for the Travs against RH Forrest Whitley (0-1, 4.43). The game will be broadcast on the Sports Animal 920, the First Pitch App, TuneIn radio and milb.tv.