Pitching Dominates in Split Double-Header
Asheville Wins Game One 3-0, Falls in Game Two 3-1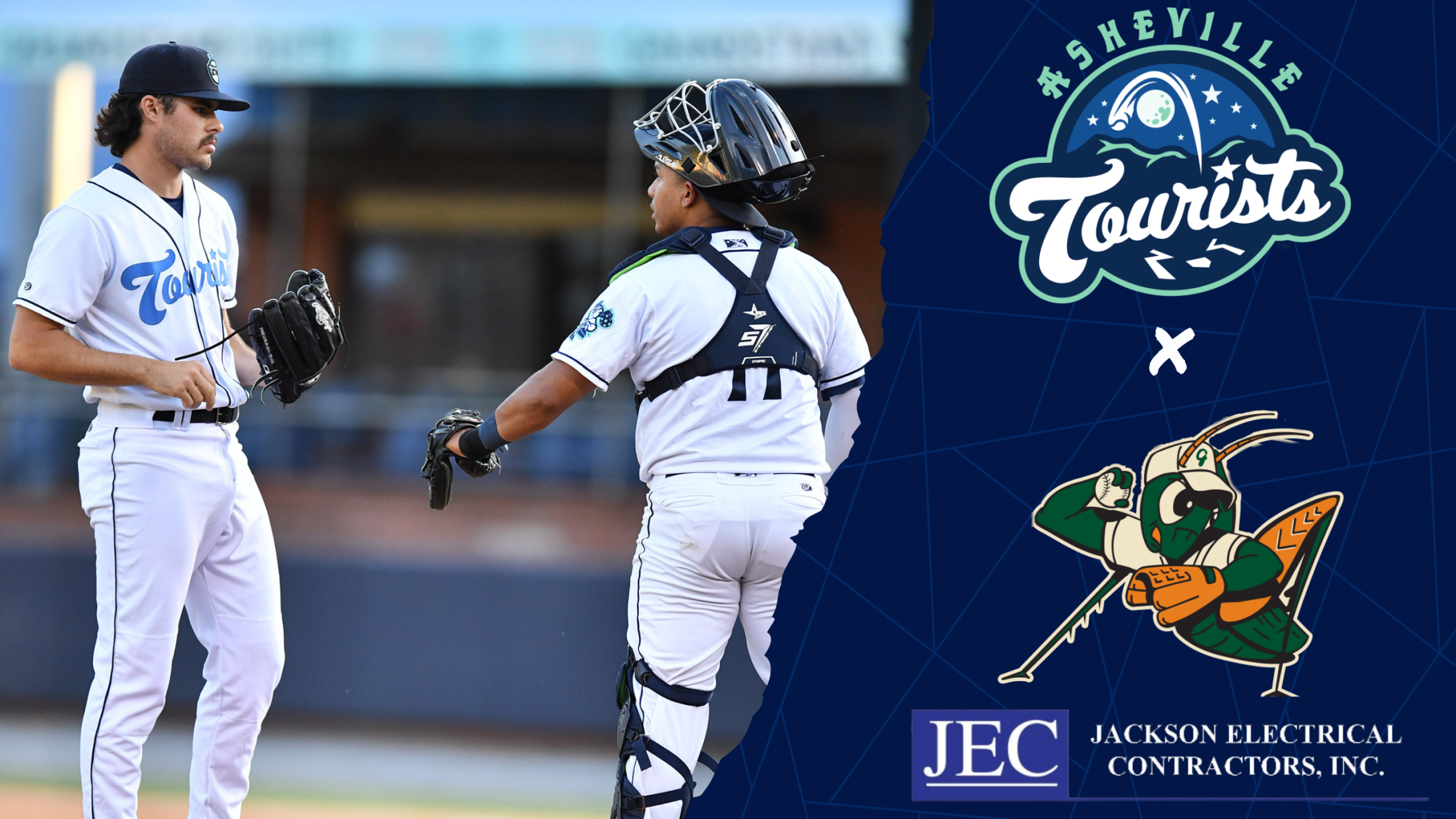 ASHEVILLE- The Asheville Tourists and the Greensboro Grasshoppers played an entertaining double-header on Friday night with each team coming away with a victory. The Tourists blanked the Grasshoppers in Game One 3-0 while Greensboro rebounded to defeat Asheville 3-1 in the second contest.
Low Scoring Contest Favors the Grasshoppers
Tourists Blanked at Home; Record Season-Low Two Hits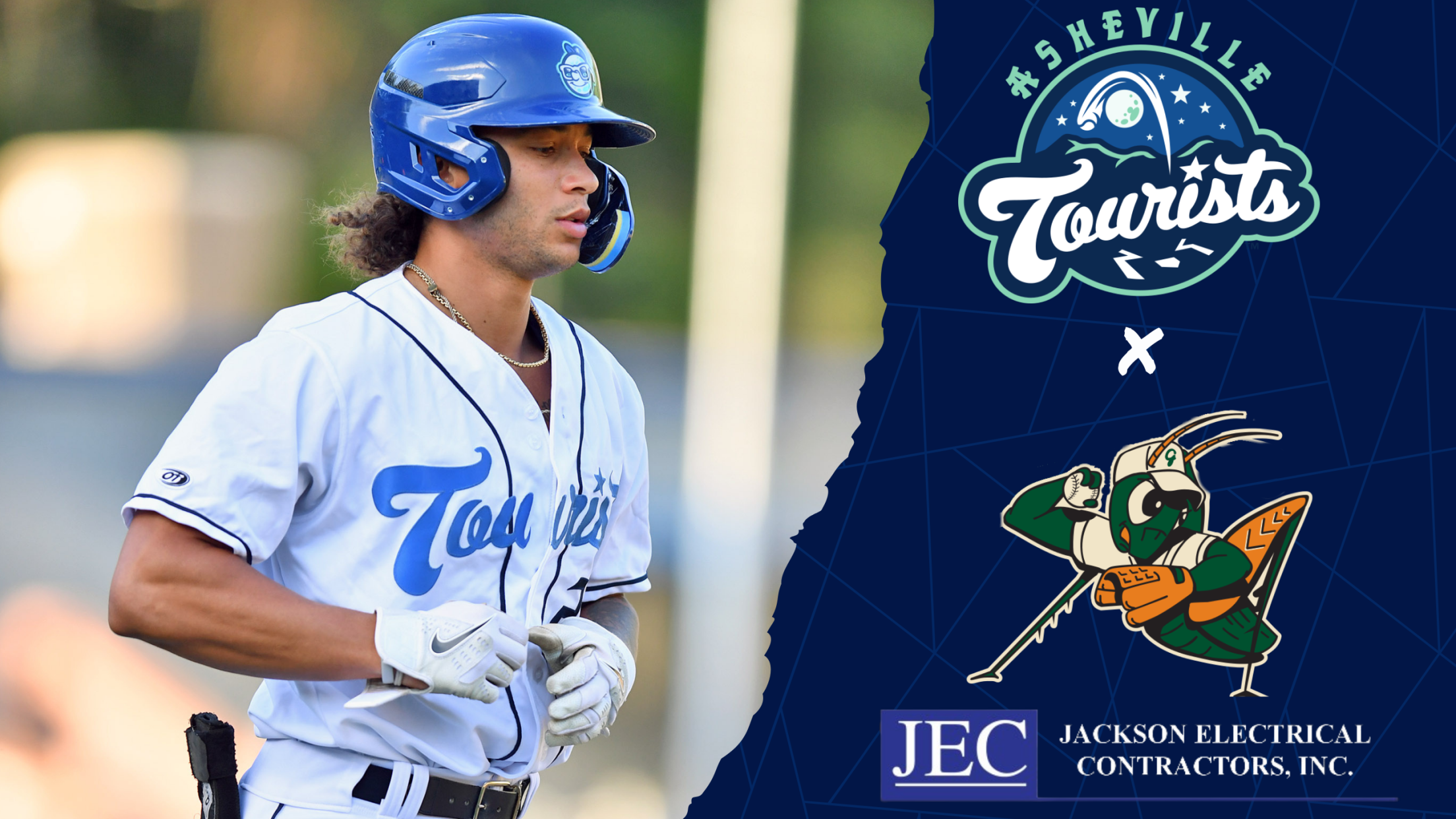 ASHEVILLE- The Asheville Tourists were held to a season-low two hits on Wednesday night and were shutout for the third time this season. The visiting Greensboro Grasshoppers used a two-run Home Run in the top of the first inning and not much else to defeat Asheville by a final score
Local Black Owned Businesses Will Be Featured At Five Games This Season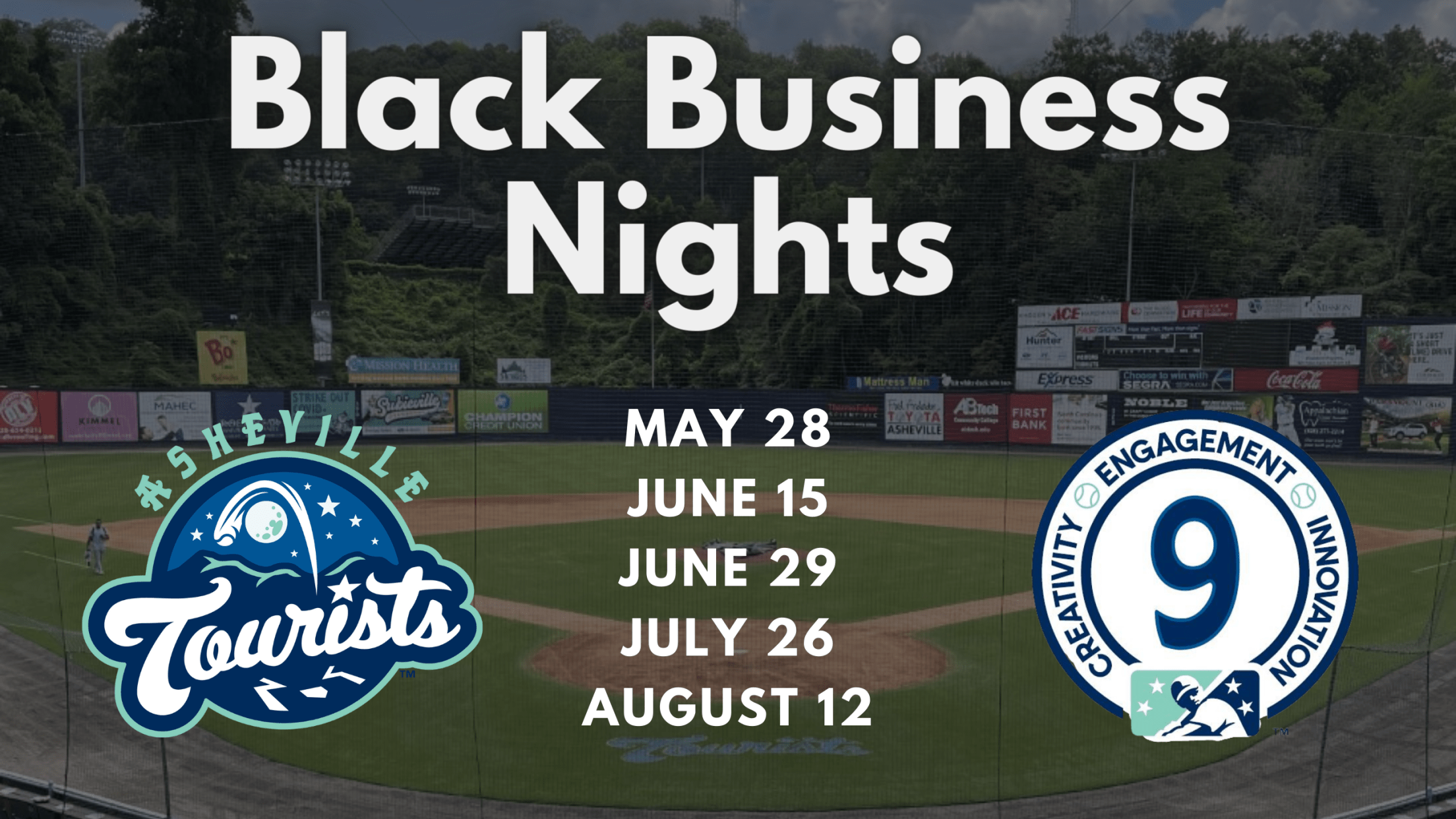 ASHEVILLE- The Asheville Tourists in conjunction with the Western NC Black Business Expo are proud to announce Black Business Nights Presented by UScellular.
Tokar Saddled with Tough Luck Loss
Tourists Starting Pitcher Spins Season-High 6.2 Innings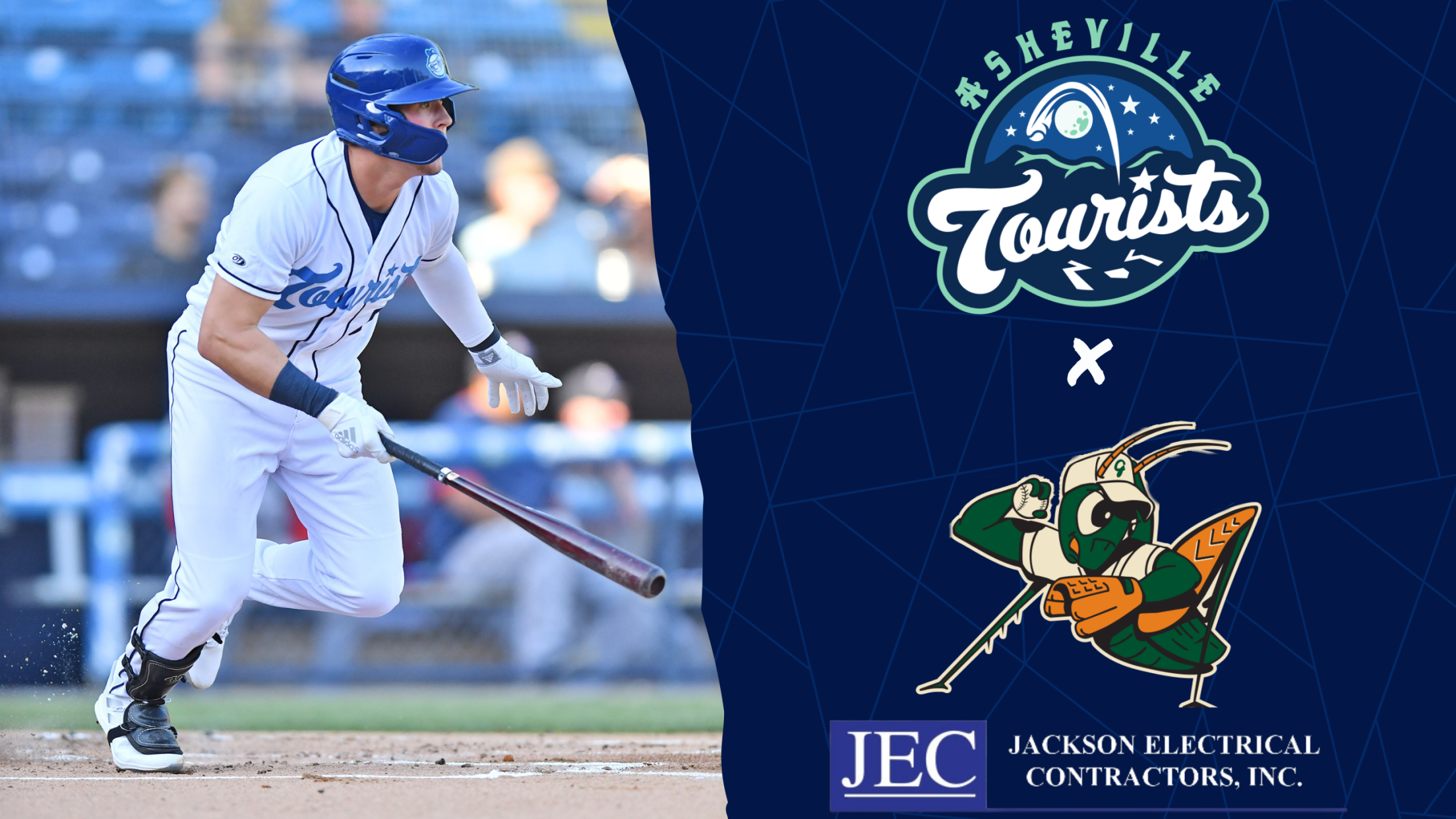 ASHEVILLE- The Asheville Tourists fell to the Greensboro Grasshoppers on Tuesday night, 5-2, despite an excellent starting pitching performance from Heitor Tokar. The right-hander went longer into a ballgame than any Tourists pitcher has this season with 6.2 innings pitched.
Late Meltdown Leads to Extra-Inning Loss
Tourists Blow Six-Run Lead for the Third Time this Year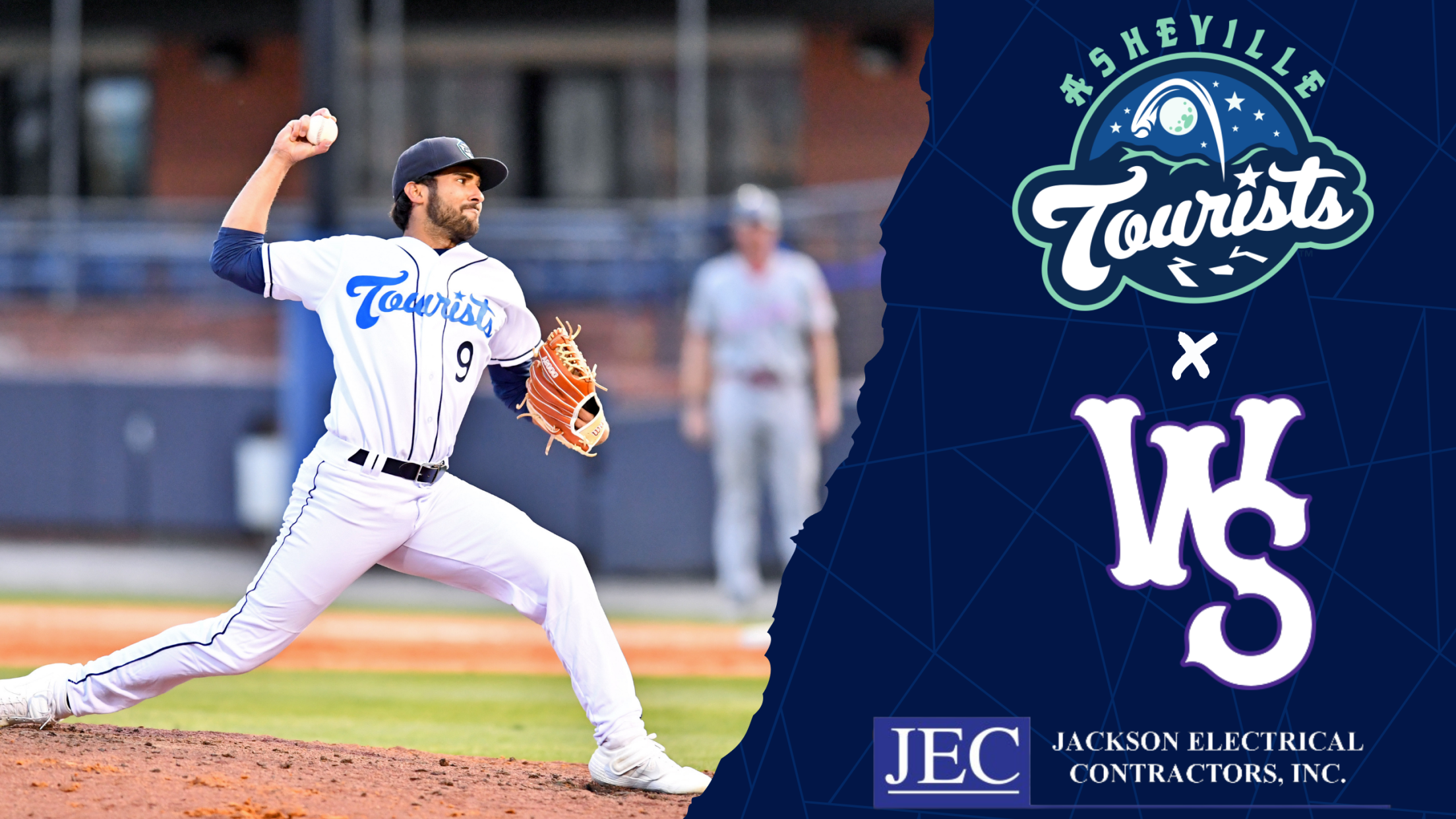 WINSTON-SALEM- The Asheville Tourists fell apart late Sunday afternoon and it cost them an opportunity to win their second straight series. The Winston-Salem Dash erased an 8-2 lead that Asheville carried into the bottom of the eighth inning. The Dash then overcame a two-run deficit in the tenth to hand
Pitching Staff K's 18 in Tourists Third Straight Road Win
Correa Drives In Four of Asheville's Seven Runs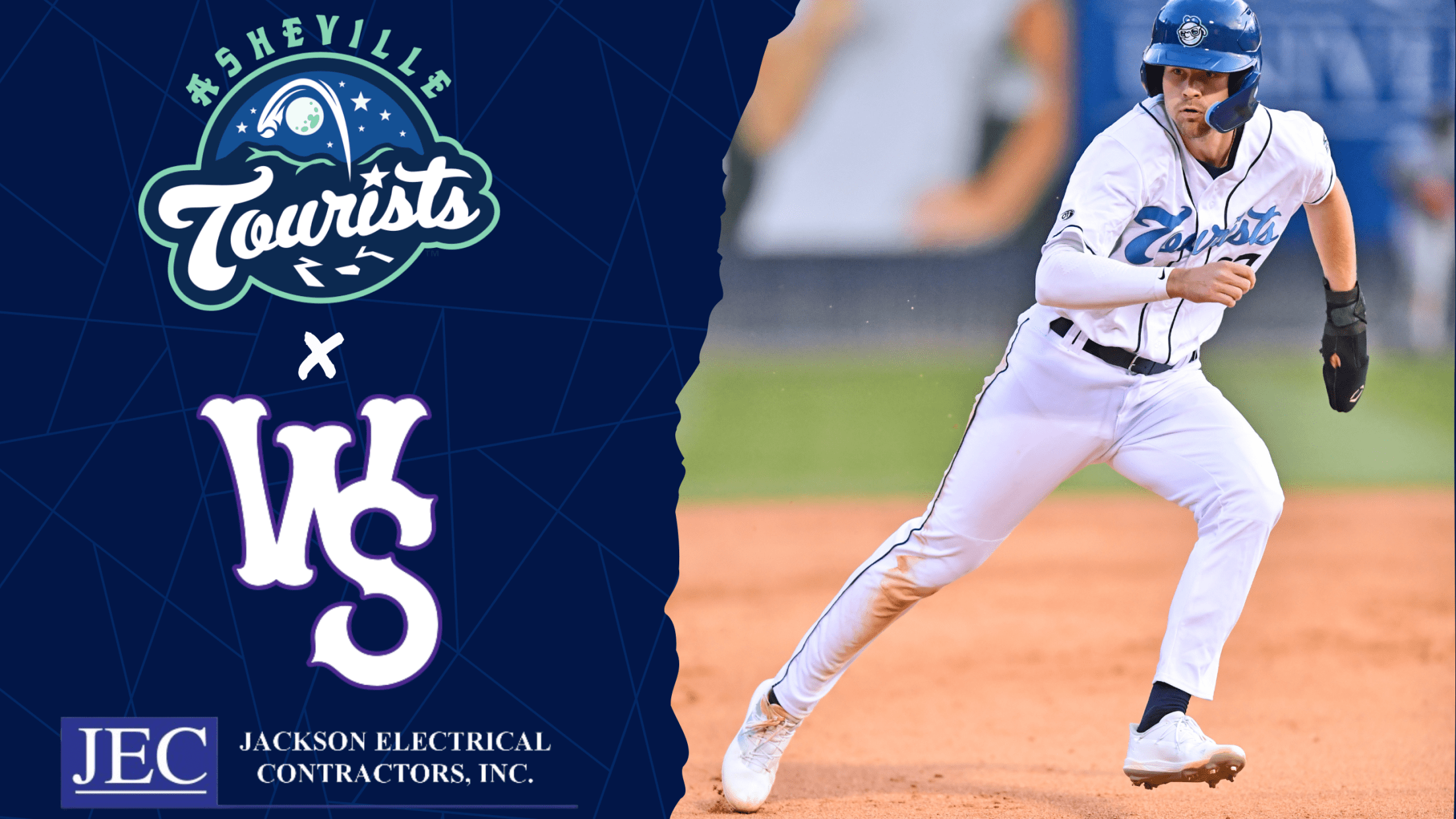 WINSTON-SALEM- The Asheville Tourists won their third straight game in Winston-Salem on Friday night by a final score of 7-5. The pitching combination of Cole McDonald, Chayce McDermott, Jose Betances, and Palmer Wenzel struck out 18 Dash hitters and did enough to hold off Winston-Salem's late comeback bid.
Energetic Tourists Make it Eight out of Ten
Santana's Home Run Sparks Big Fourth Inning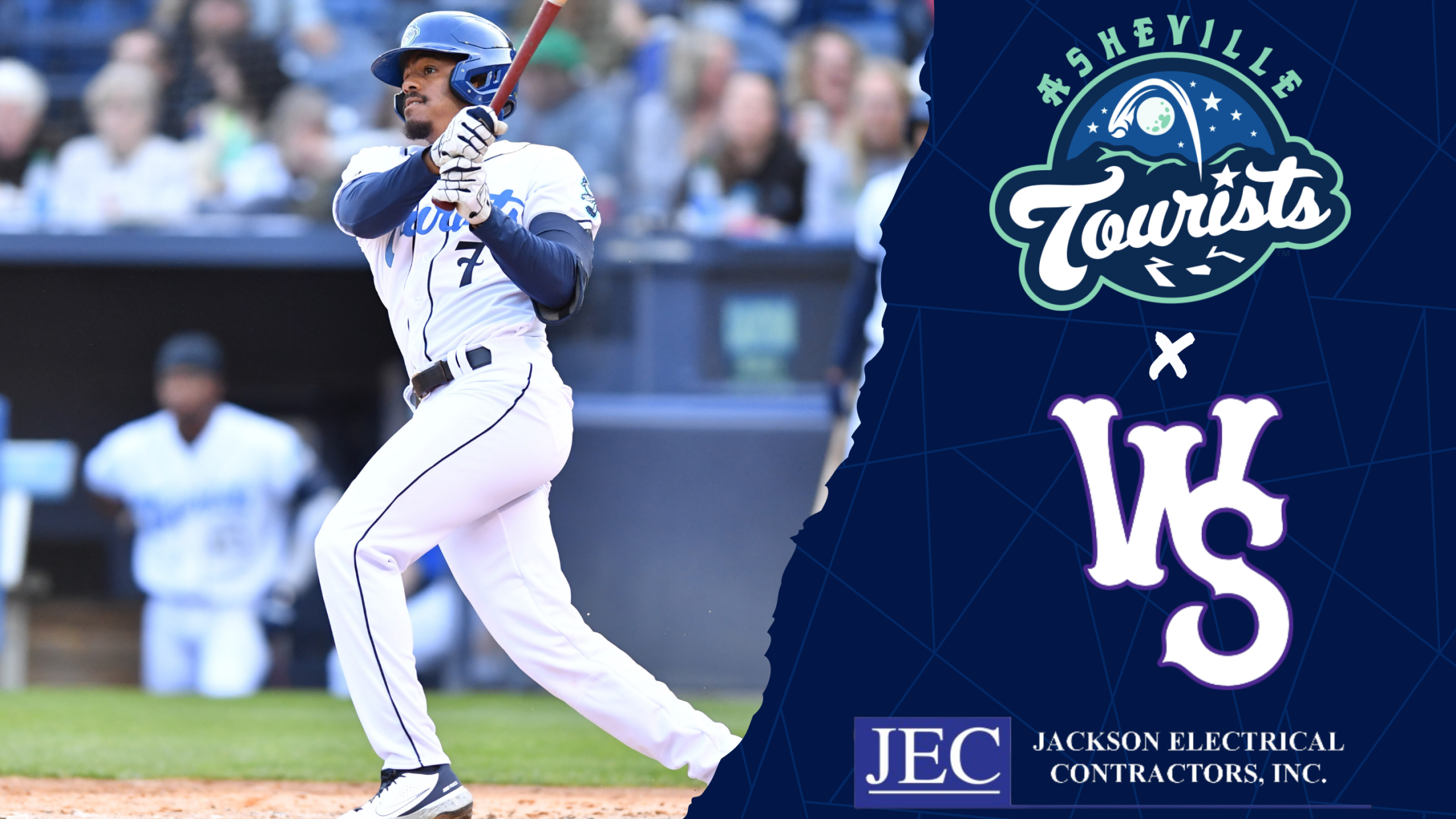 WINSTON-SALEM- The Asheville Tourists played one of their best games of the season on Wednesday night and defeated the Winston-Salem Dash 7-4 to even up the series at one game apiece. Asheville has now won eight of their last ten games overall.
Dash Cool Down Tourists in Series Opener
Asheville Limited to Four Hits in 9-1 Loss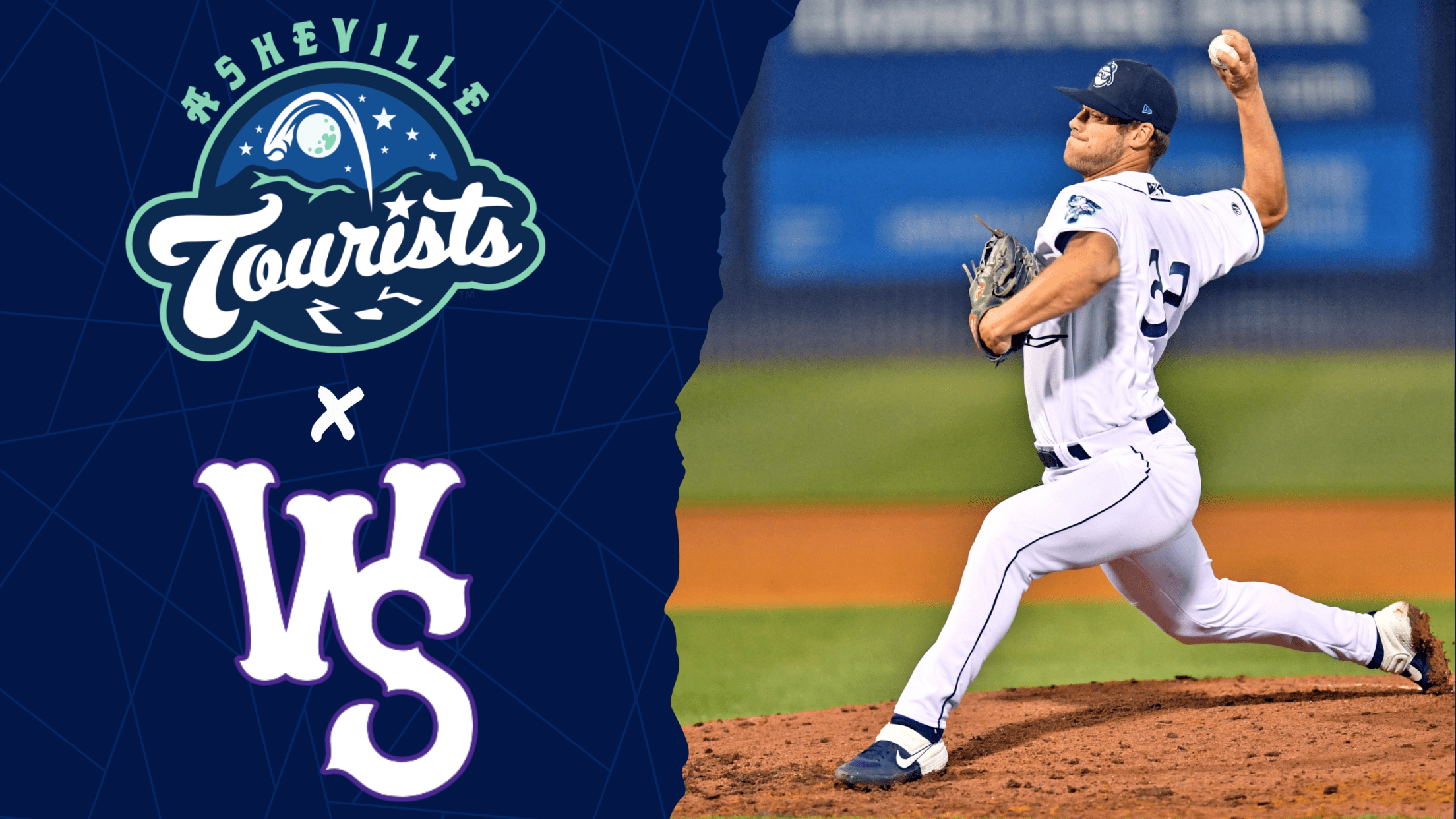 WINSTON-SALEM- The Asheville Tourists opened up a six-game series at Winston-Salem on Tuesday night and fell by a final score of 9-1. Asheville was quiet offensively after a promising start and Winston-Salem continued to extend their lead as the ballgame progressed.
Tourists Stay Hot with Bounce Back Performance
Asheville Secures a Five-to-One Series Victory over Greenville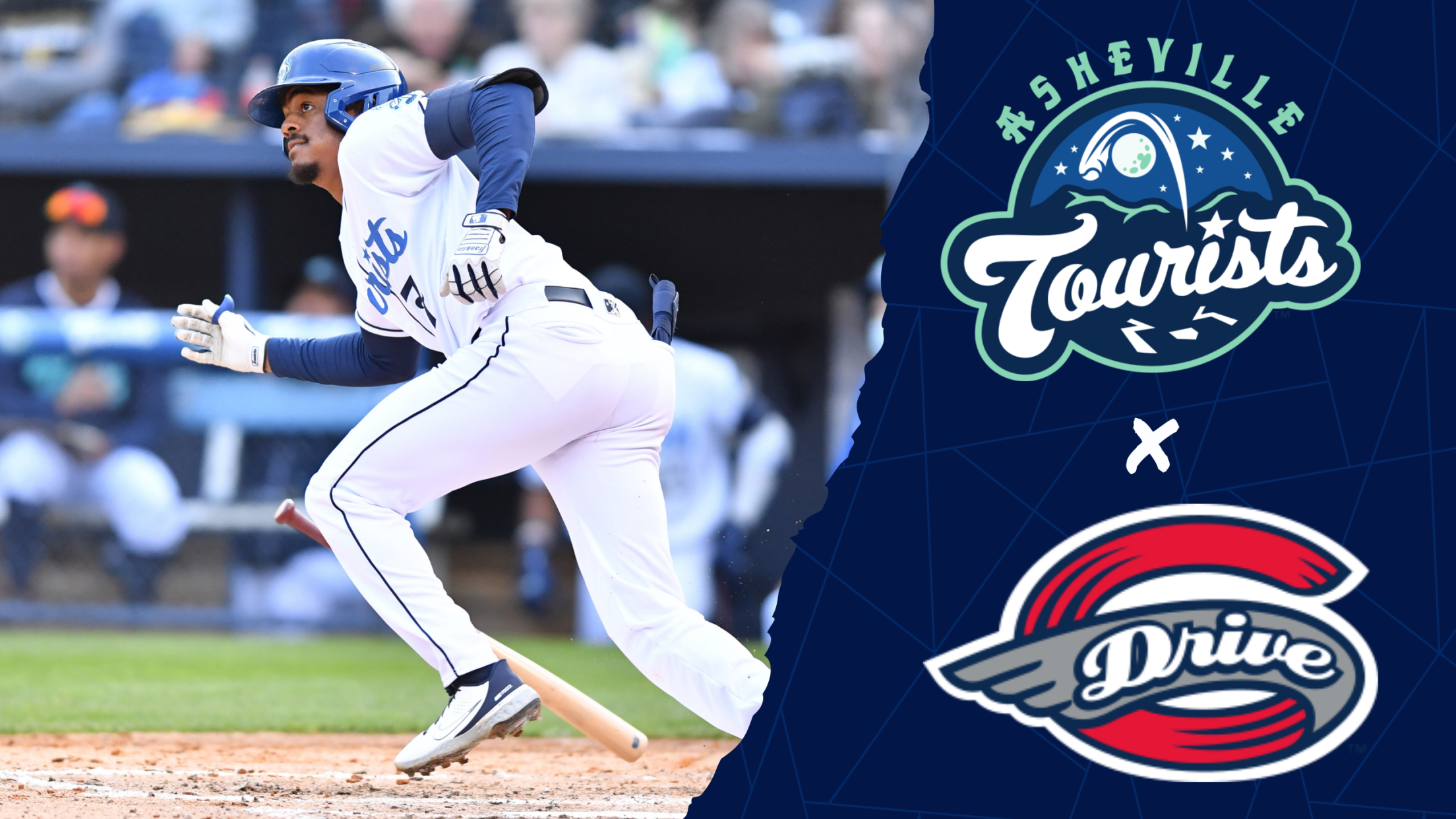 ASHEVILLE- The Asheville Tourists answered any questions on Sunday afternoon with a convincing 10-4 series finale win over the Greenville Drive. One day after dropping a tough contest that ended their six-game win streak, Asheville began a new one by dominating in all facets.
Streak Ends at Six as Big Lead Slips Away
Tourists Fight to the End but Fall 11-10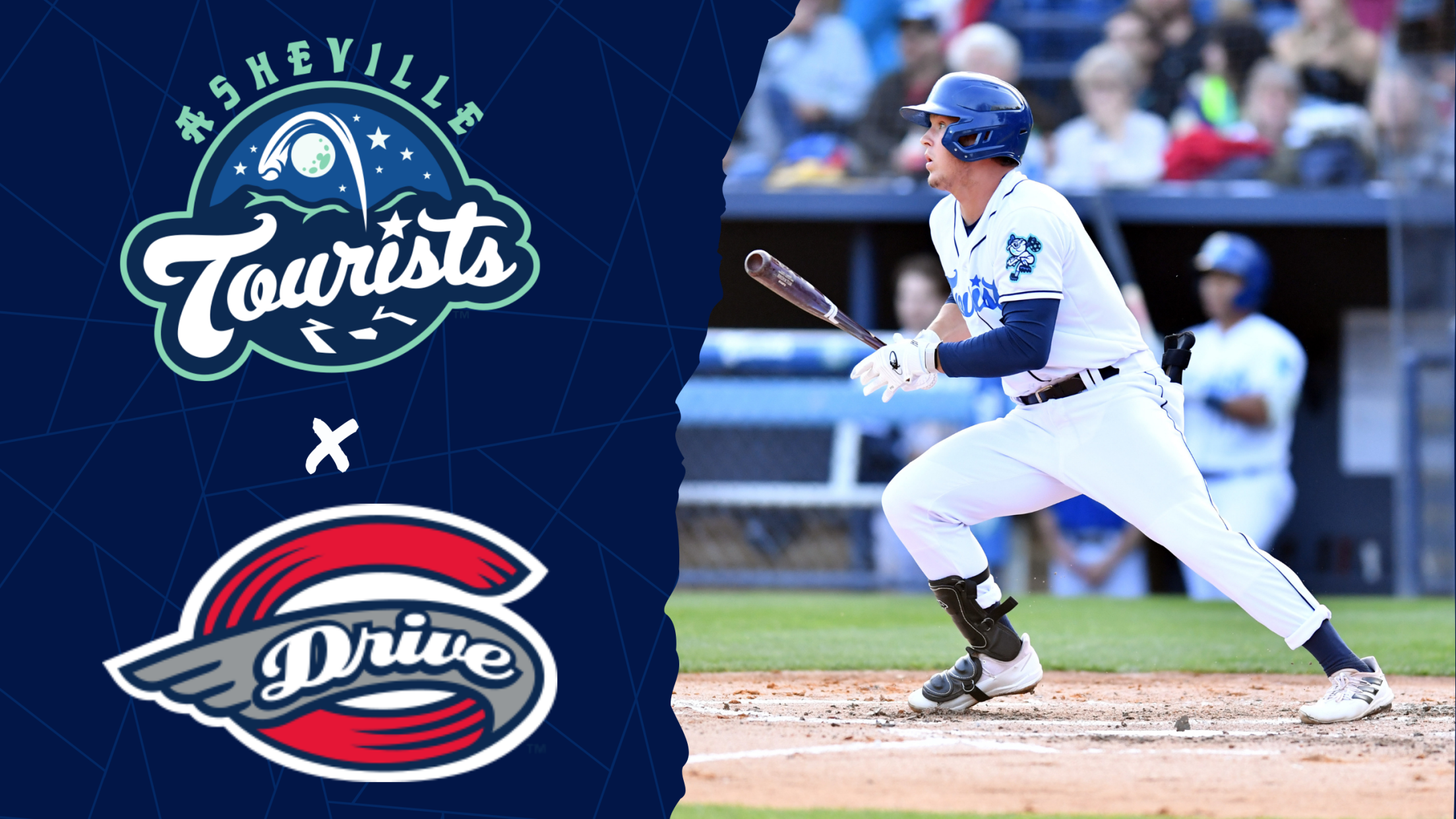 ASHEVILLE- It appeared as if things were going to fall right into place for the Asheville Tourists to extend their win streak on Saturday night. The offense was humming early. Starting pitcher Chayce McDermott could not be touched. After four innings the Tourists led the Greenville Drive 6-0. Things took
Tourists Rally in a Big Way to Win Sixth Straight
Asheville Plates 11 Runs in the Final Two Innings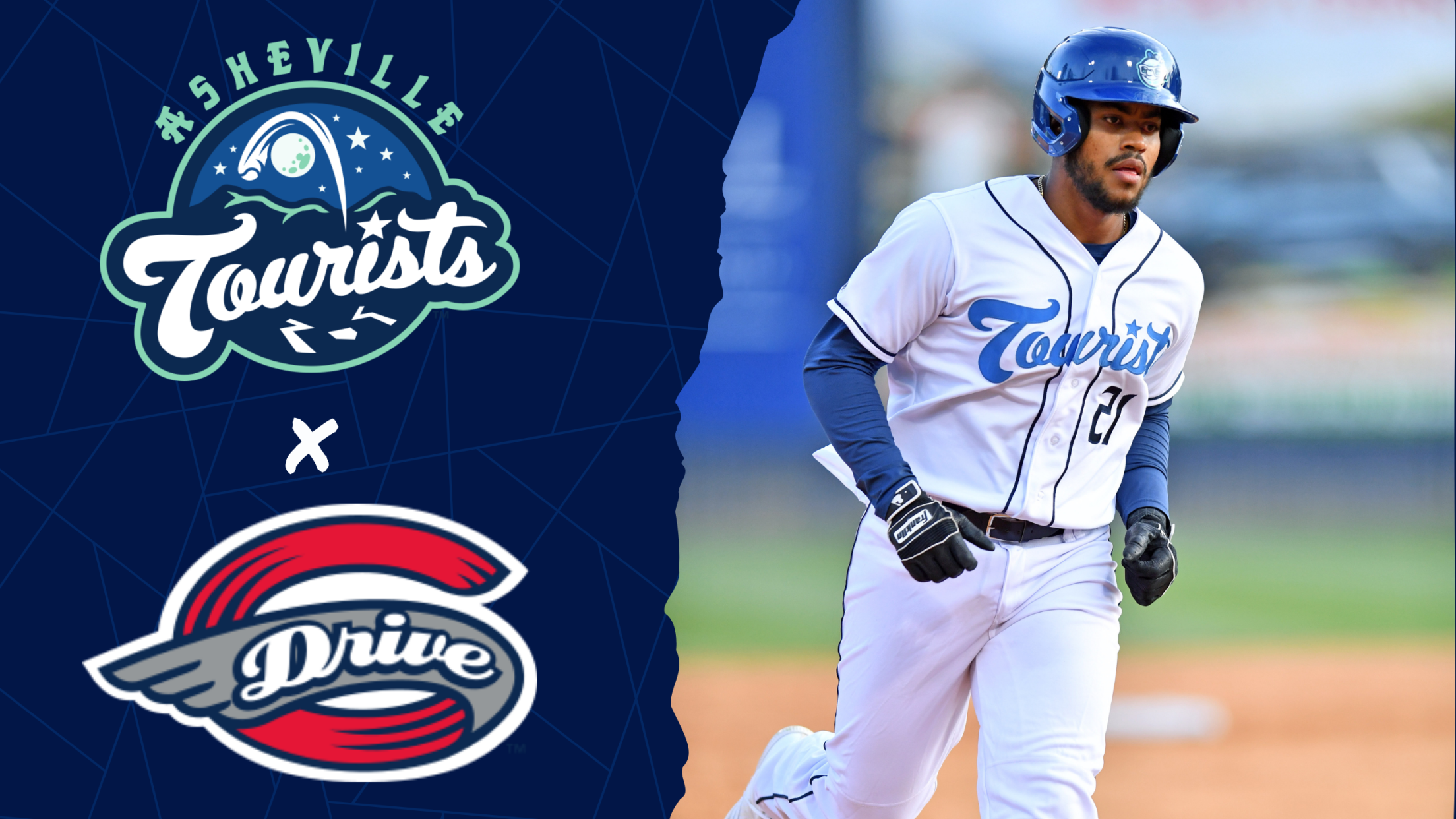 ASHEVILLE- The Asheville Tourists added a late come-from-behind victory to their six-game winning streak resume on Friday night when they overcame a four-run deficit to defeat the Greenville Drive 14-7. Asheville plated 11 of their runs over the final two innings after they trailed by as many as four.
Stevens and Company Make Hippies Night Memorable
Asheville Crushes Greenville on Hippies Night, 12-5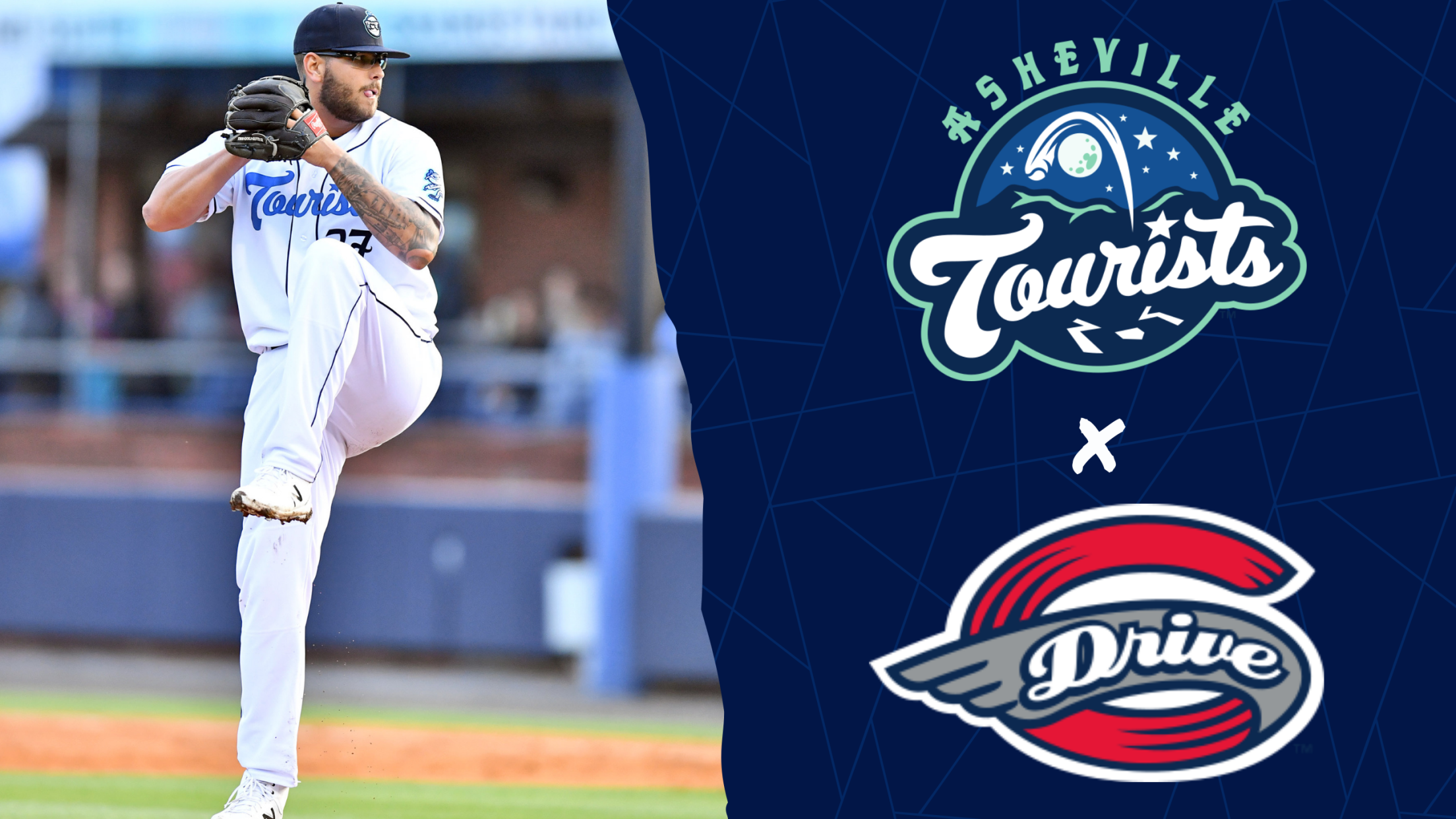 ASHEVILLE- The Asheville Hippies took the field for their 2022 Thirsty Thursday appearance and absolutely crushed the Greenville Drive by a final score of 12-5. The Hippies hit a season-high five Home Runs, totaled a season-high 15 hits, and won their fifth straight game in the process.
Betances Closes Out Drive in Style
Rodriguez Hits Game Winning Home Run in the 7th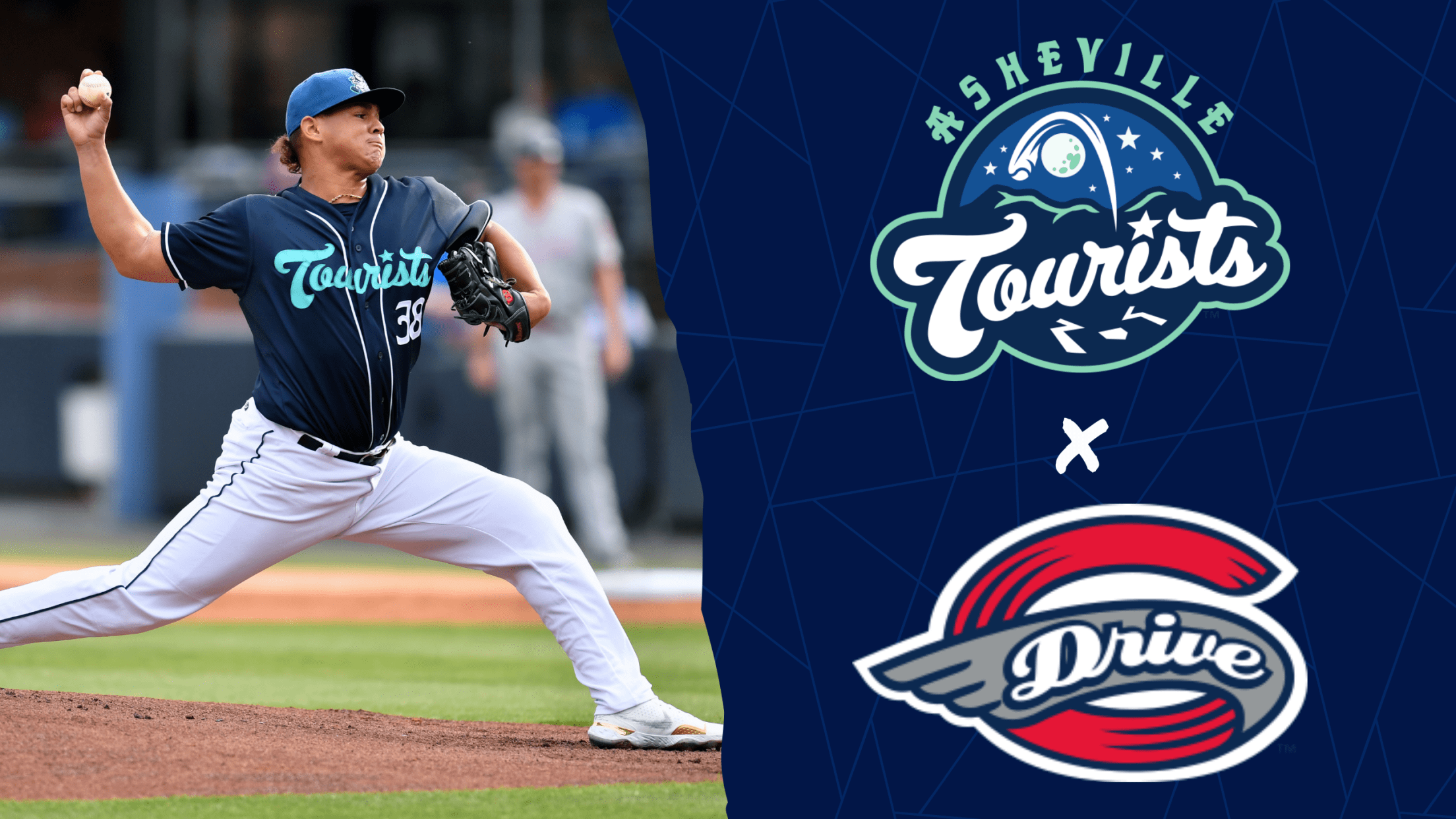 ASHEVILLE- The Asheville Tourists won their fourth straight game on Wednesday night in thrilling fashion. Asheville defeated the Greenville Drive 4-3 and needed to escape a bases-loaded, no-outs jam in the ninth inning to do so.
Five-Run Frame Sends Tourists to Third Straight Win
Arrighetti Brilliant Through Five Innings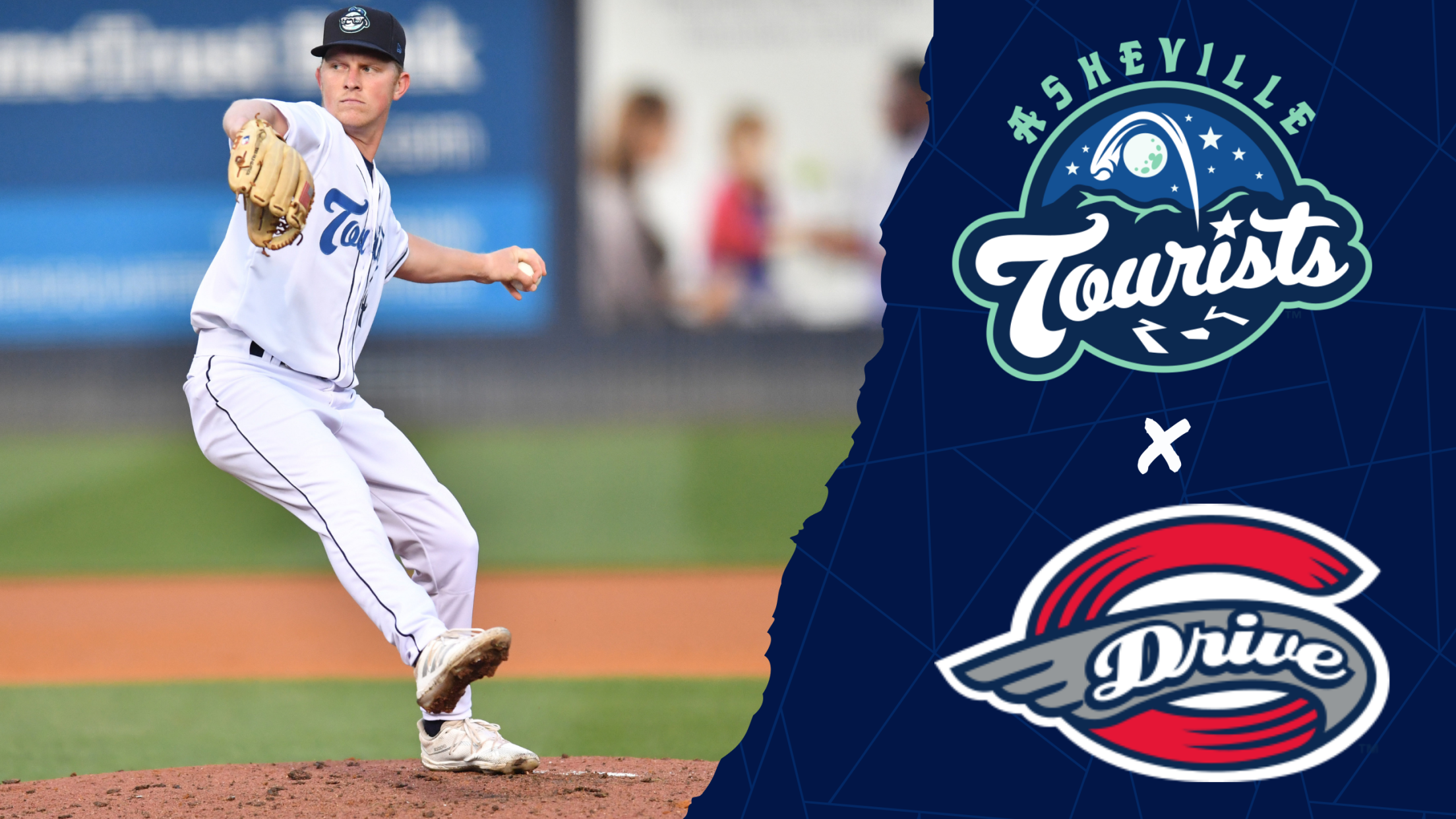 ASHEVILLE- Five was a key number on Tuesday night for the Asheville Tourists. Spencer Arrighetti pitched five hitless innings and the Tourists scored five runs in the seventh inning to beat the Greenville Drive 6-3.
Asheville Uses Extras to Beat Greensboro 5-2
McDermott, Chaidez, and Cody Silence Greensboro's Bats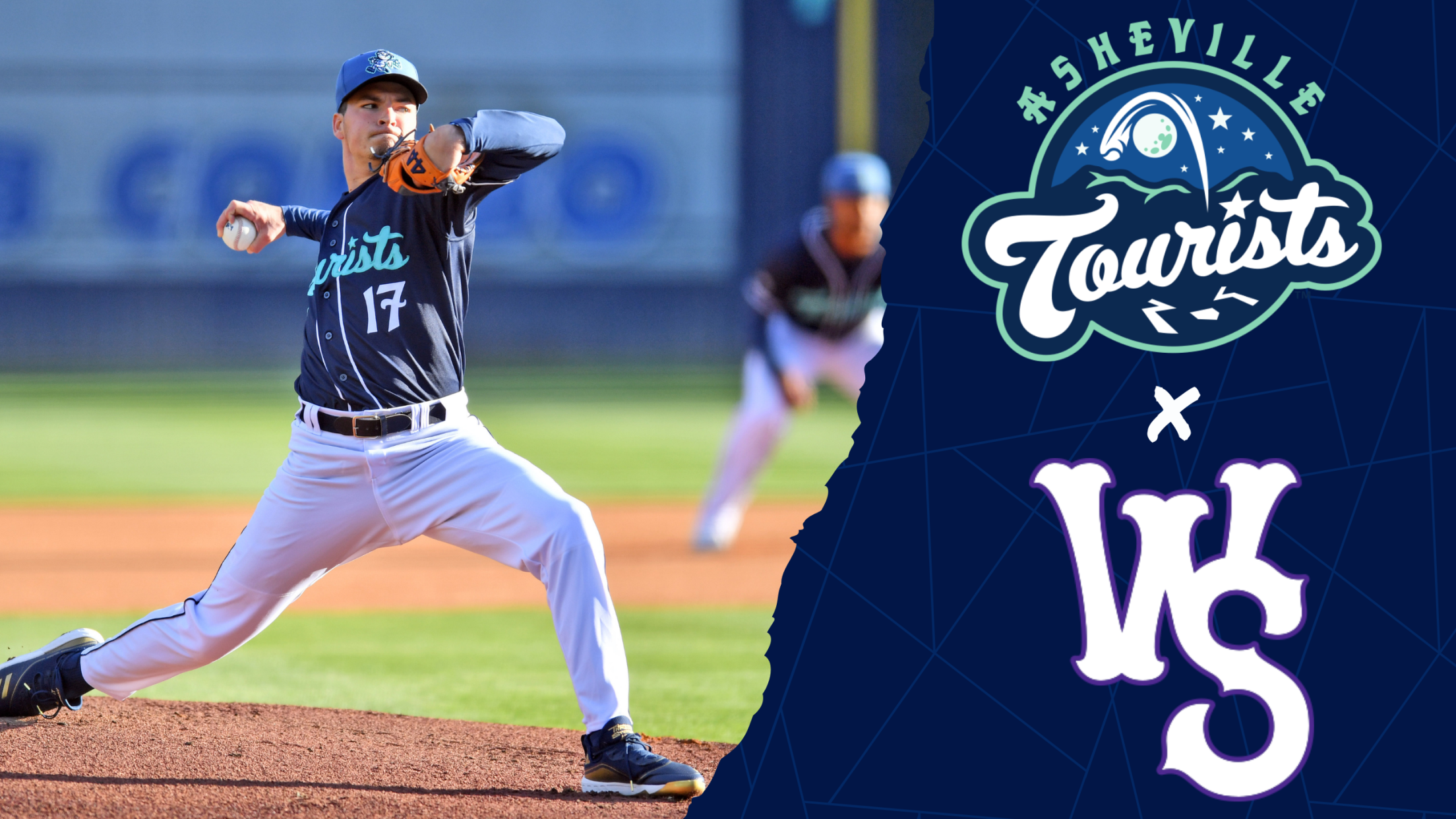 GREENSBORO- The Asheville Tourists and the Greensboro Grasshoppers finished out their five-game series with a cold and windy contest Sunday afternoon. Offense was at a premium due to the conditions and to the outstanding pitching from Asheville's pitchers. The Tourists used extra innings to beat the Grasshoppers 5-2 for their
Grand Slam, Mother Nature Help End Skid
Jaquez Strong in his Tourists Debut, Gruller Seals the Win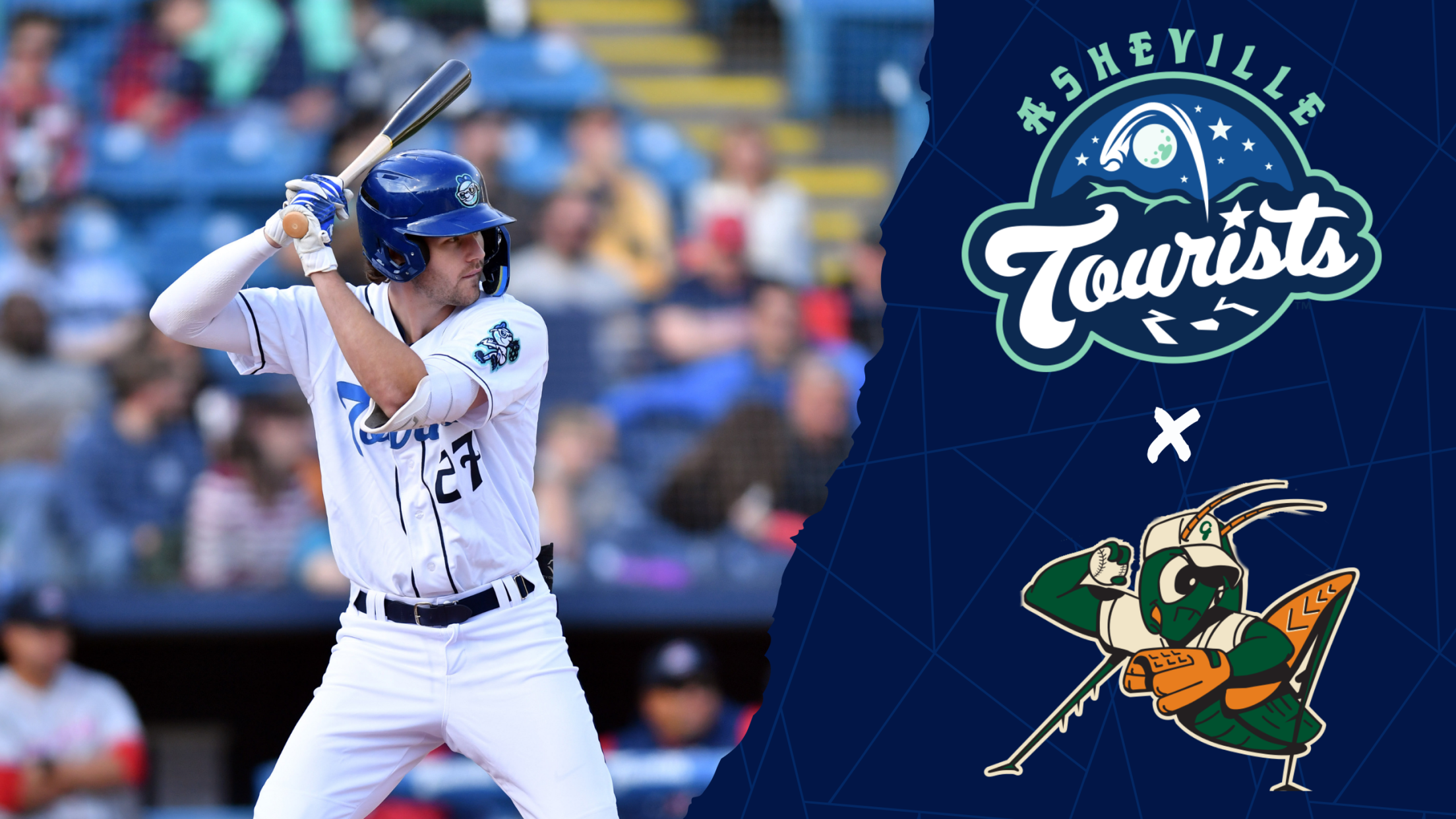 GREENSBORO- The Asheville Tourists took care of business on Friday night with a 6-5 victory over the Greensboro Grasshoppers in a rain-shortened game. Asheville was at the plate in the top of the seventh with two runners aboard when mother nature forced the tarp onto the field and an early
Sandle Homers for the Third Straight Game but T's Fall 13-6
Greensboro Hits Six Home Runs of their Own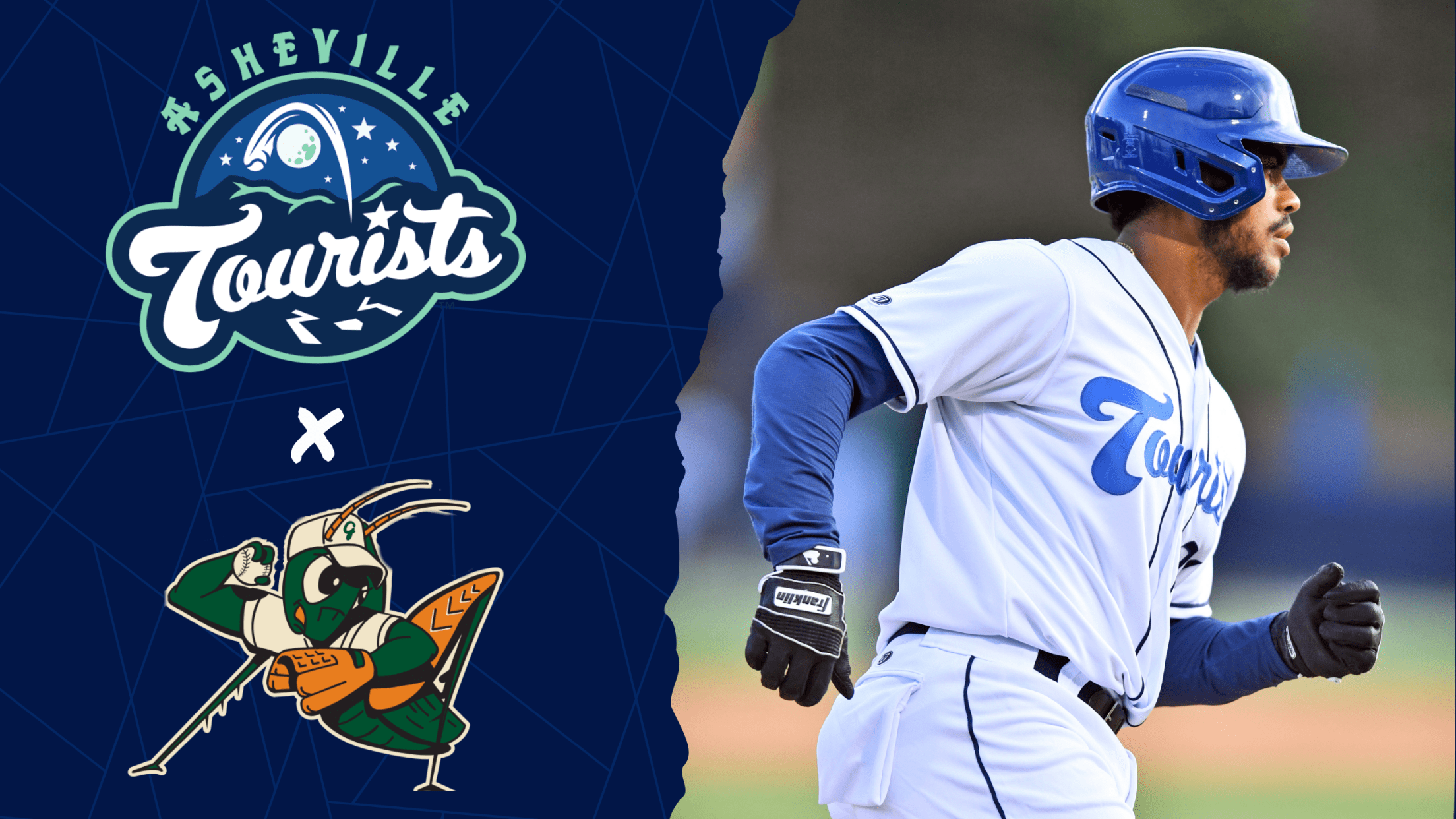 GREENSBORO- The Asheville Tourists hit a pair of Home Runs on Thursday night; however, the Greensboro Grasshoppers blasted six long balls of their own en route to defeating the Tourists 13-6. Asheville was held to five hits and struck out 15 times in the loss.
'Hoppers Score Nine in the 6th to Break Open Close Game
Michael Sandle Goes Deep for Second Straight Game
GREENSBORO- The Asheville Tourists fell to the Greensboro Grasshoppers 14-3 on Wednesday night, largely thanks to a nine-run outburst by the home team in the bottom of the sixth inning. With the loss, Asheville sits at 1-10 away from home and has dropped six straight road games.
Correa Connects with Two Homers in 8-5 Loss
Tourists Start Slow, Nearly Come Back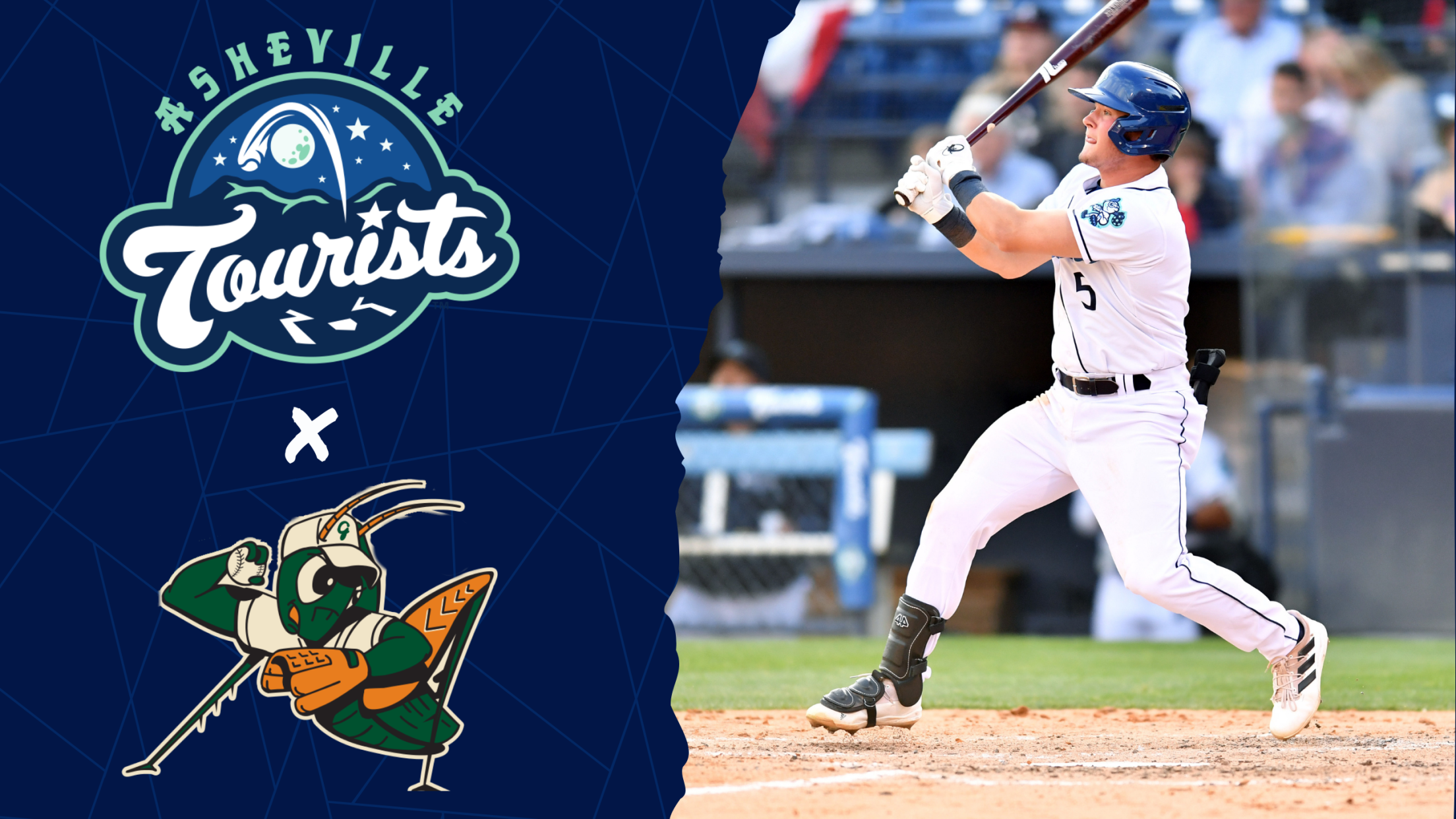 GREENSBORO- It took a little while for the Asheville Tourists to settled into Tuesday morning's contest against the Greensboro Grasshoppers. Asheville fell behind 8-1 but battled back to bring the tying run to the plate in the ninth inning. Ultimately the Tourists fell by a final score of 8-5.
Asheville's Chaidez Named Astros MiLB Pitcher of the Month
Adrian Chaidez Joins Former Tourist Enmanuel Valdez with April Honors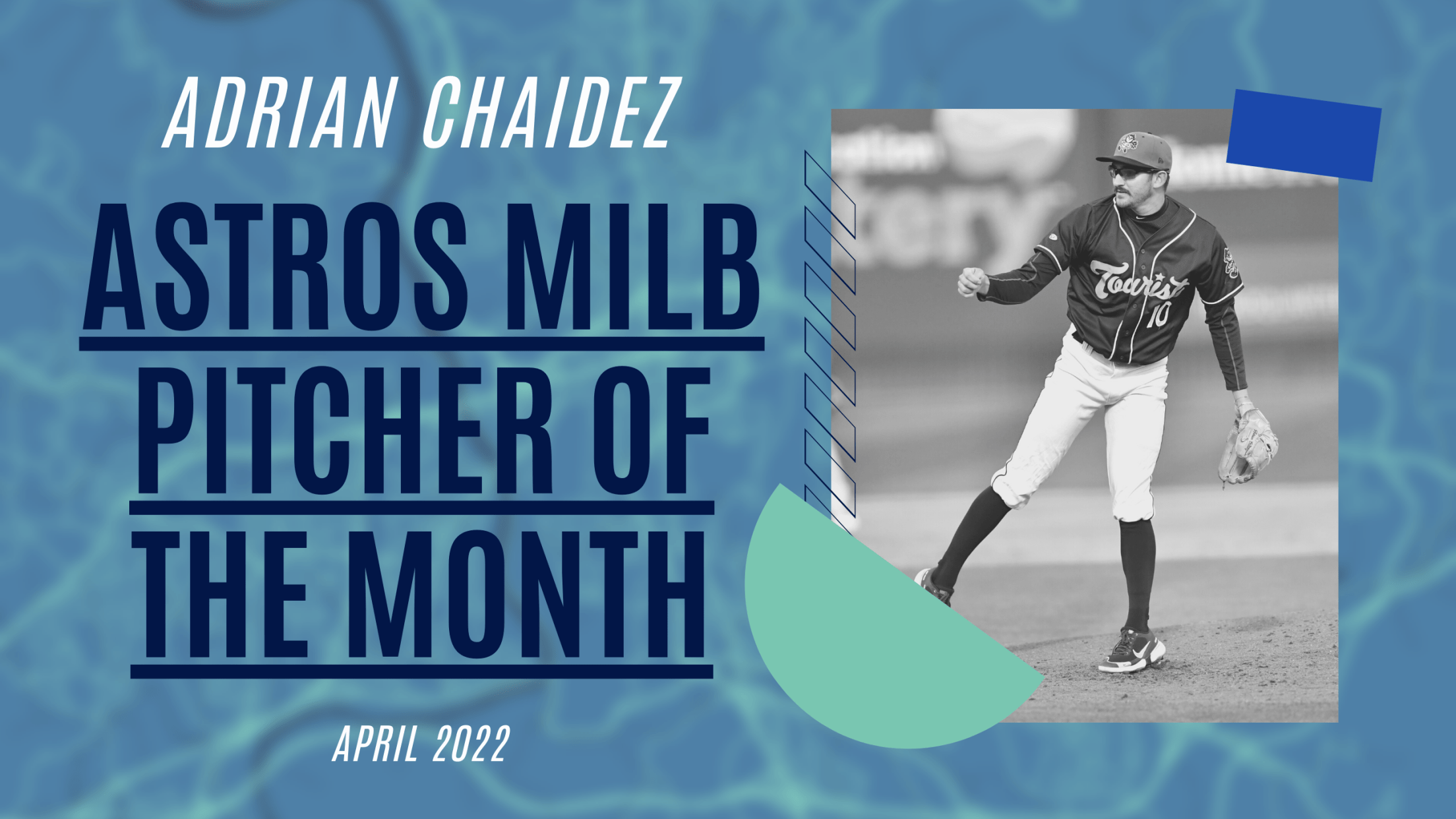 ASHEVILLE- The Houston Astros announced their April Players of the Month and Asheville's Adrian Chaidez was the recipient of the Pitcher award. Chaidez was also named the South Atlantic League Pitcher of the Week for the week of April 18-24.
McDermott, Chaidez Power Yacumamas to Victory
Barber and Wagner Collect RBI Doubles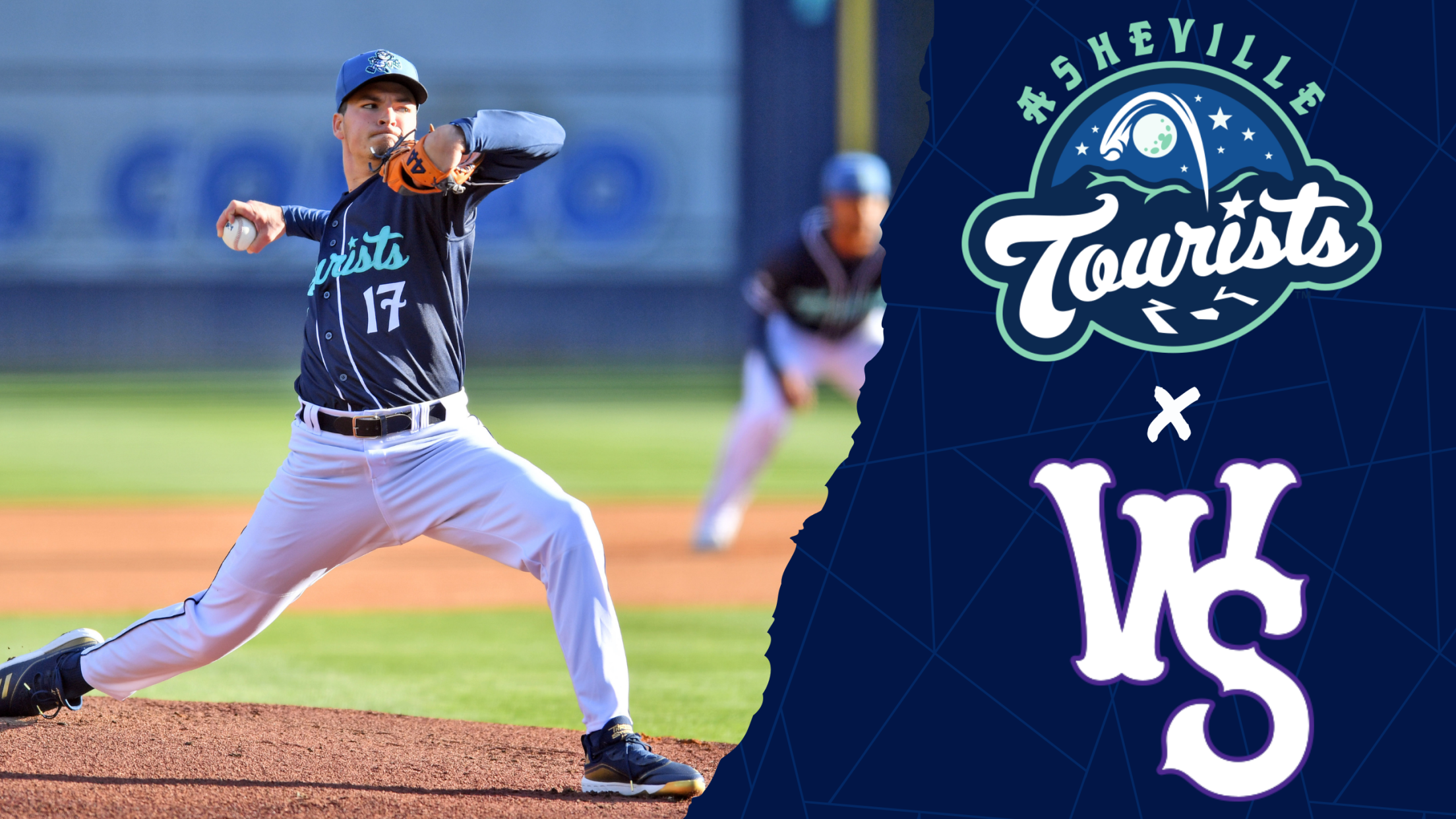 ASHEVILLE- In the first Copa de la Diversion contest at McCormick Field this season, the Yacumamas de Asheville knocked off the Winston-Salem Dash 3-2 in the Sunday afternoon series finale. Asheville held their 3-2 lead from the fifth inning all the way to the finish.
Trio of Home Runs Not Enough for Tourists
Lee, Stevens, and Daniels All Go Yard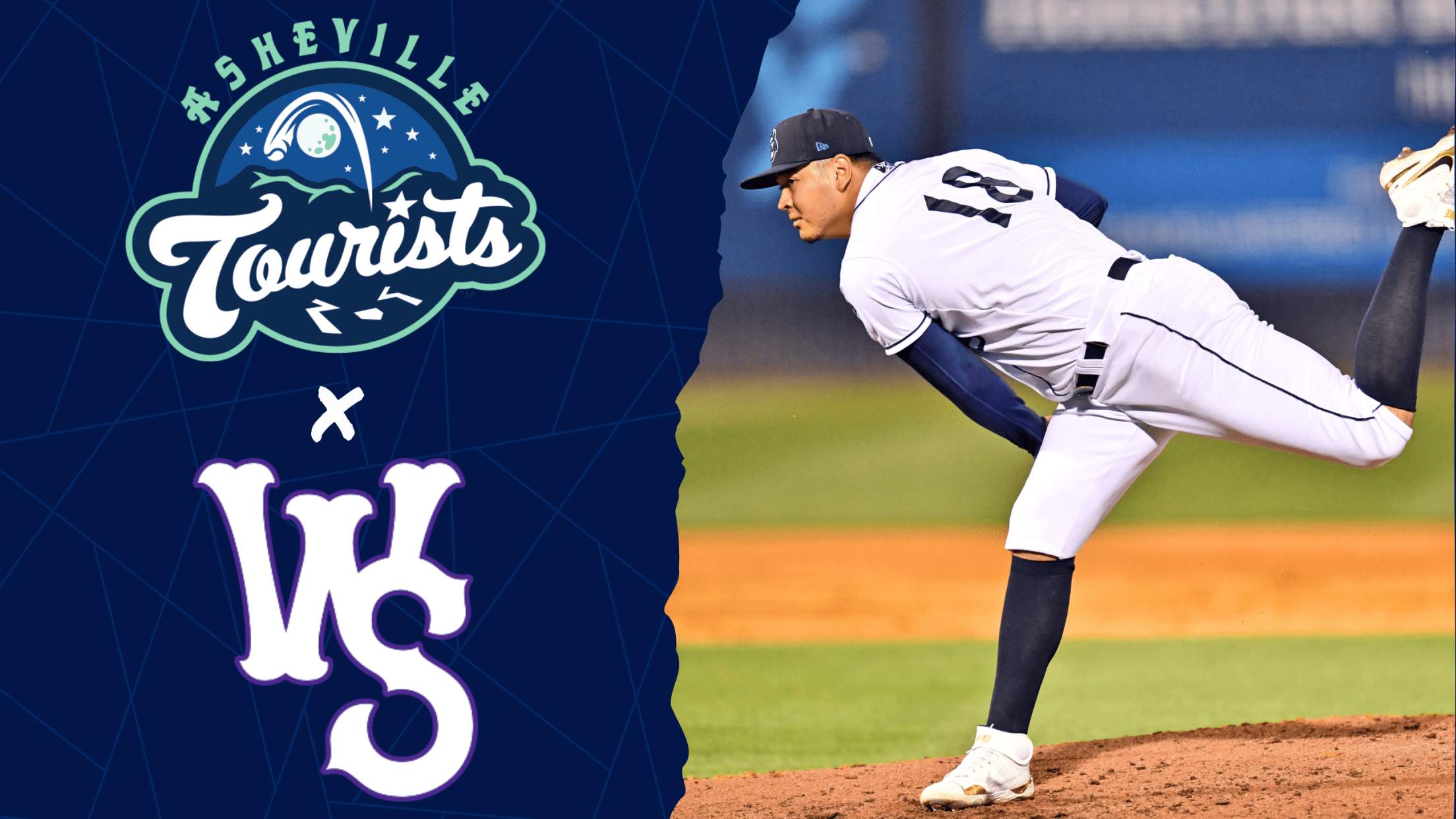 ASHEVILLE- The Asheville Tourists hit three Home Runs on Saturday night to account for all four of their runs scored. The visiting Winston-Salem Dash hit two Home Runs of their own, part of a 13-hit output, and defeated Asheville 10-4 in front of the biggest crowd at McCormick Field this
Tokar Turns in Solid Start in Close Loss
Asheville Falls to Winston-Salem 6-5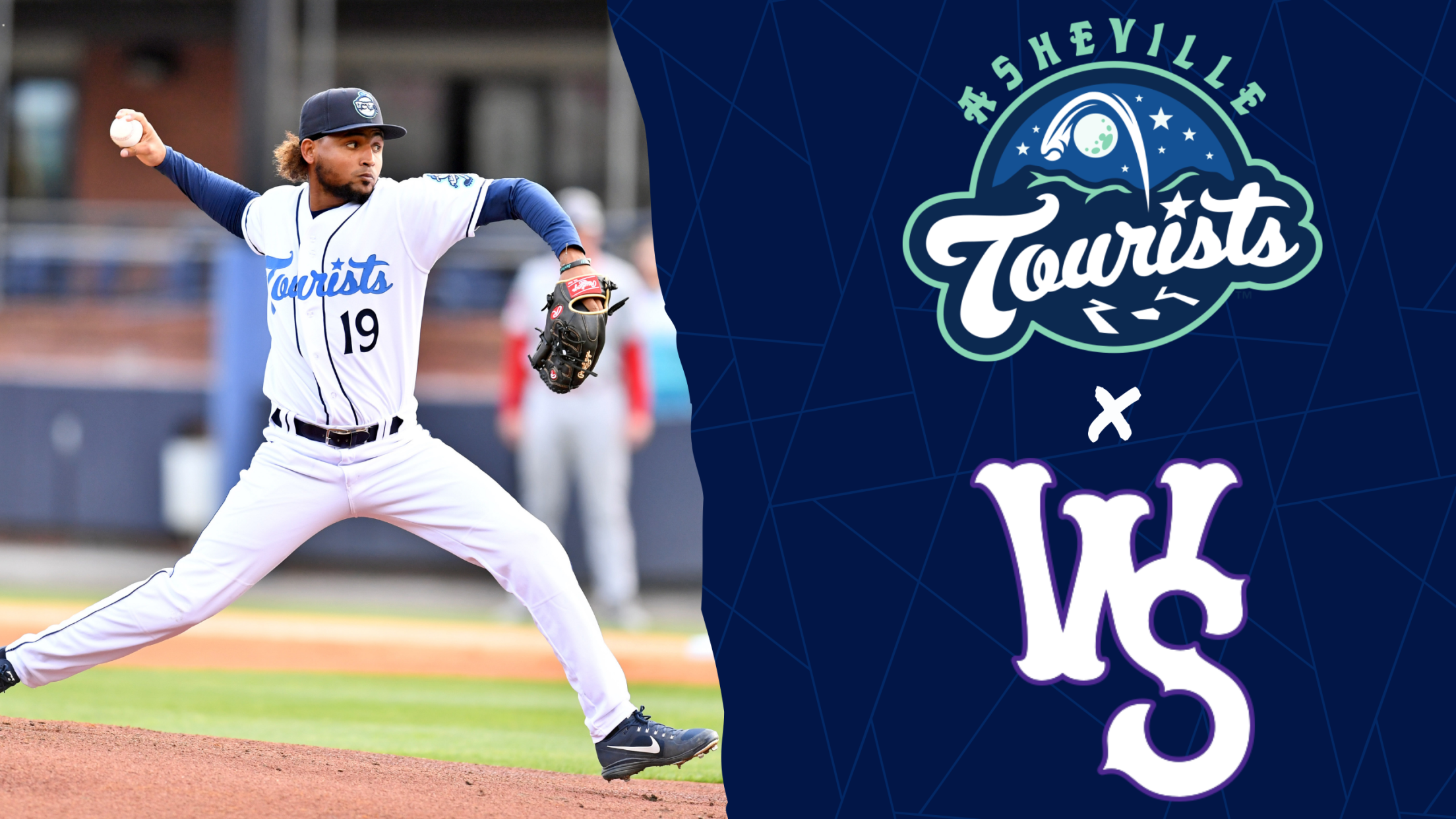 ASHEVILLE- The Asheville Tourists were unable to hold a 4-1 lead on Friday night and fell to the Winston-Salem Dash by a final score of 6-5. Asheville had a few close calls go against them and Winston-Salem's two-out hitting was a big reason for the Game Four result.
Sandle Smacks Three Hits in 7-3 Loss
Daniels Hits His Third Home Run of the Season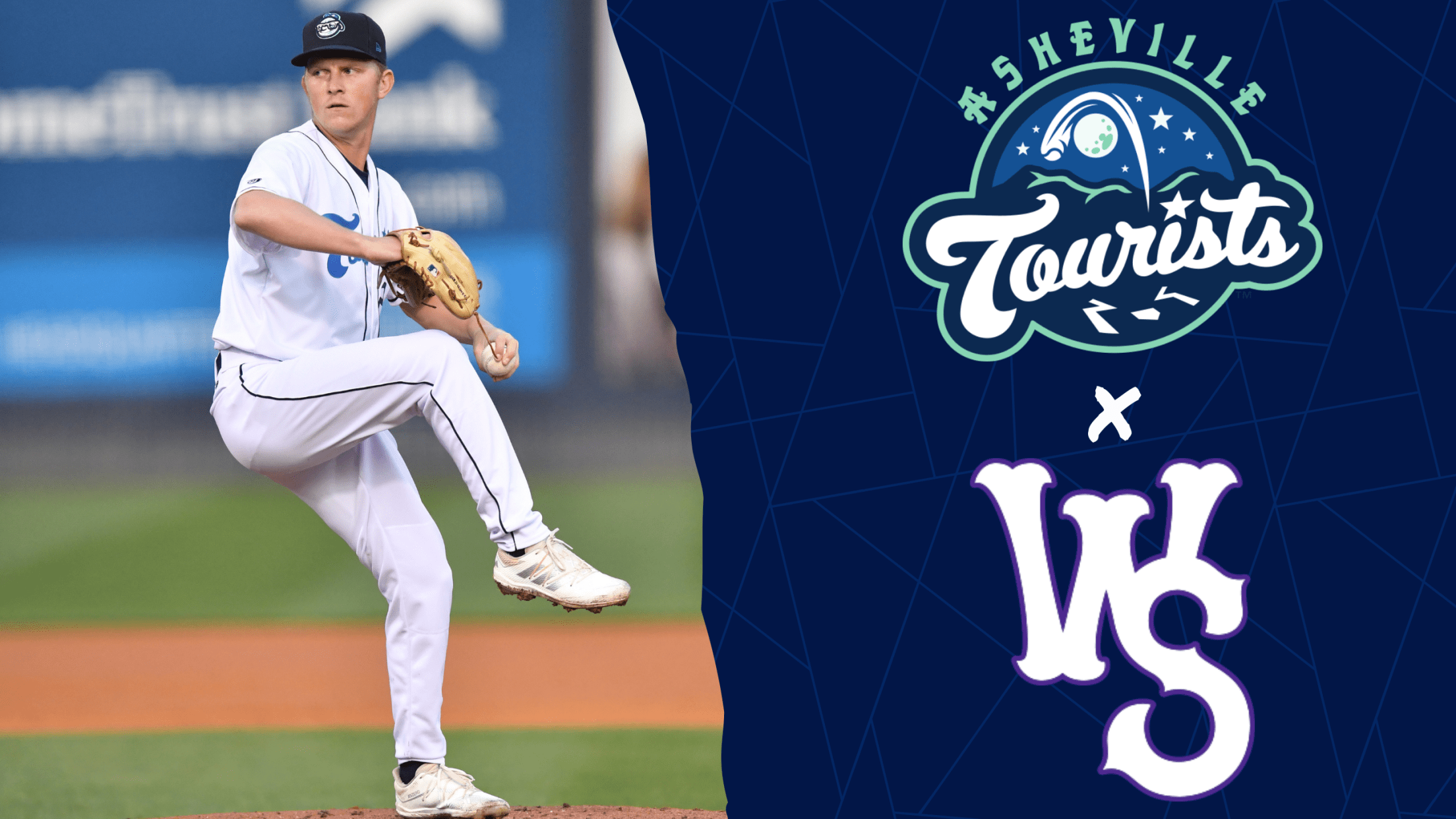 ASHEVILLE- The Asheville Tourists fell to the Winston-Salem Dash on Thursday night, 7-3, in front of the home crowd. Asheville did well to hang in the game throughout and forced Winston-Salem to strand 13 runners on base.
Arrighetti's Six Shutout Innings Help Snap Skid
Brewer Hits Fourth Home Run of the Season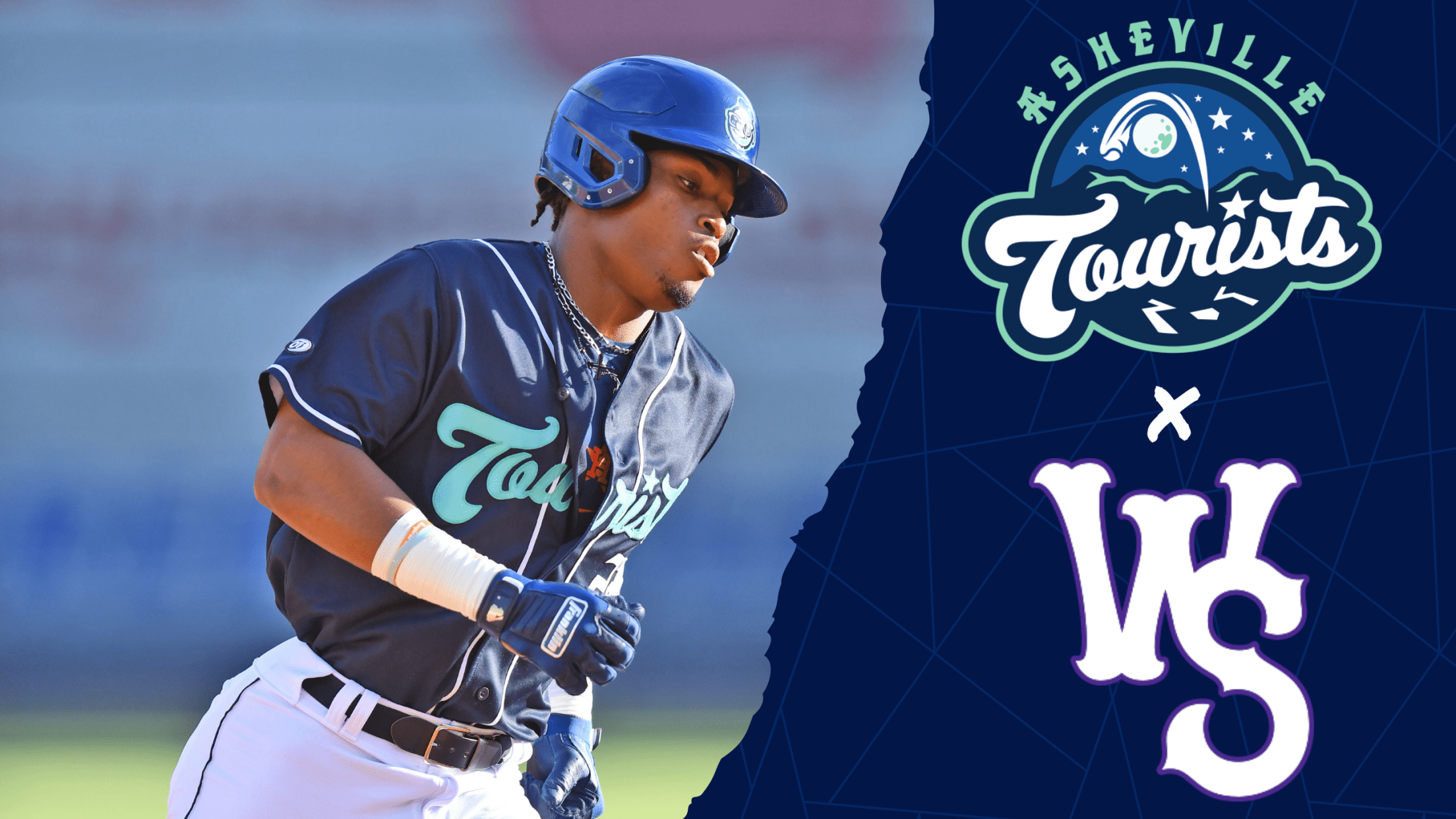 ASHEVILLE- The Asheville Tourists said goodbye to their five-game losing streak on Wednesday night with a 4-3 victory over the Winston-Salem Dash. Asheville built a 4-0 lead and held on late to even up their current series at one game apiece.