Feltner Delivers in Big Tourists Win
Golsan Leads the Offense with Three-Hit Night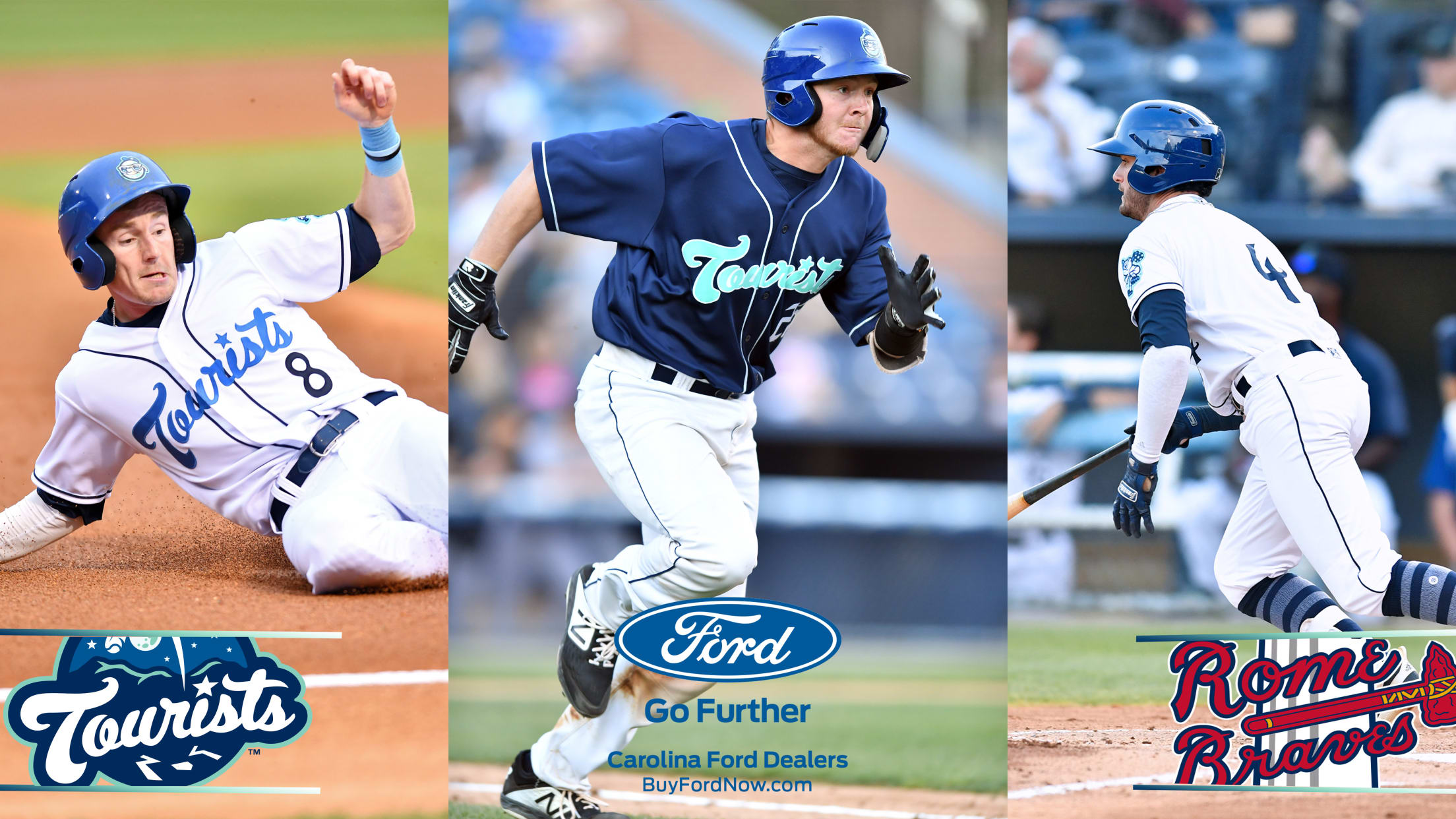 ASHEVILLE- The Asheville Tourists picked up an impressive road win on Friday night to stay within a game of first place in the SAL Southern division. Asheville's 4-1 victory over the Rome Braves eliminated the Braves from playoff contention.Ryan Feltner set the tone in his final start of the regular
ASHEVILLE- The Asheville Tourists picked up an impressive road win on Friday night to stay within a game of first place in the SAL Southern division. Asheville's 4-1 victory over the Rome Braves eliminated the Braves from playoff contention.
Ryan Feltner set the tone in his final start of the regular season. Feltner took the mound in search of his ninth victory and he earned it. Asheville's starting pitcher went five innings, surrendered only one run and struck out four. Feltner did most of his damage by inducing groundballs; the right-hander recorded nine groundouts.
Asheville's offense was opportunistic early. The Tourists plated two runs in the top of the second inning; a frame where the Braves committed three errors. The first miscue allowed Willie MacIver to reach base. Max George lined a single into left field and a misplay brought MacIver in to score. George then stole third base and raced home on an overthrow.
Will Golsan connected with one of his three hits on the night in the form of a leadoff single in the third. After a sacrifice bunt moved Golsan to second, Coco Montes recorded his 86th RBI of the season with a run-scoring double down the left field line. Cade Harris then led off the fifth with a double and Golsan moved him to third with a single. Harris then scored on a Niko Decolati groundout for Asheville's fourth run of the contest.
The Tourists bullpen was ready to deliver once Feltner departed. Derrik Watson pitched the sixth and seventh innings without allowing a hit. Watson struck out two for his fifth hold of the season. Reagan Todd worked a perfect eighth inning and PJ Poulin used a pair of strikeouts in a scoreless ninth. Poulin earned his 12th save of the season.
Asheville currently sits one game back of Augusta with three games to play in the regular season. The Tourists are back in action against the Braves on Saturday night at 6:00pm.