Tourists' Chad Spanberger Follows Boswell with Player of the Week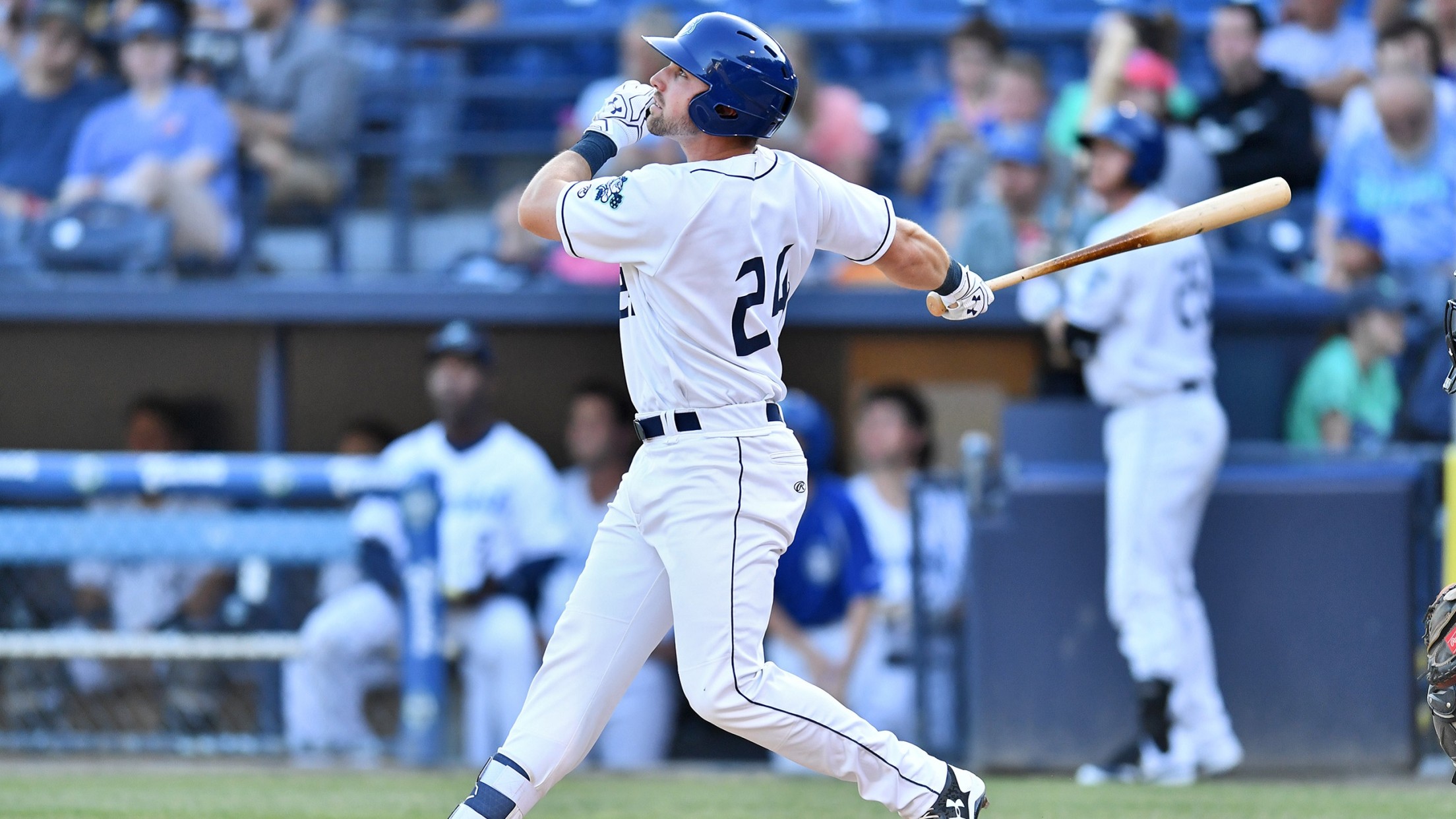 ASHEVILLE- Earlier today Asheville Tourists first-baseman Chad Spanberger was named the South Atlantic League's Player of the Week. Spanberger is the second consecutive member of the Asheville Tourists to take home this award. Bret Boswell won the award last week.During the week of May 28th - June 3rd Spanberger went
ASHEVILLE- Earlier today Asheville Tourists first-baseman Chad Spanberger was named the South Atlantic League's Player of the Week. Spanberger is the second consecutive member of the Asheville Tourists to take home this award. Bret Boswell won the award last week.
During the week of May 28th - June 3rd Spanberger went 9-for-20, a .450 batting average, with one double, one triple, four Home Runs, six RBI, five runs scores, and two stolen bases. Spanberger appeared in five games throughout the course of the week and has hit two Home Runs in each of his past two games.
The Granite City, Illinois native currently ranks second in the league with a .330 batting average. Spanberger is first in the league in RBI's (41), total bases (119), and extra-base hits (26). Chad also ranks second in the league in Home Runs (14), hits (63), and slugging percentage (.623).
Spanberger and the Tourists open up a homestand on Tuesday night with a 7:05pm first pitch against the Rome Braves.