Doubledays Beat Down Black Bears, 9-2
Sponsored by Humphrey's Catering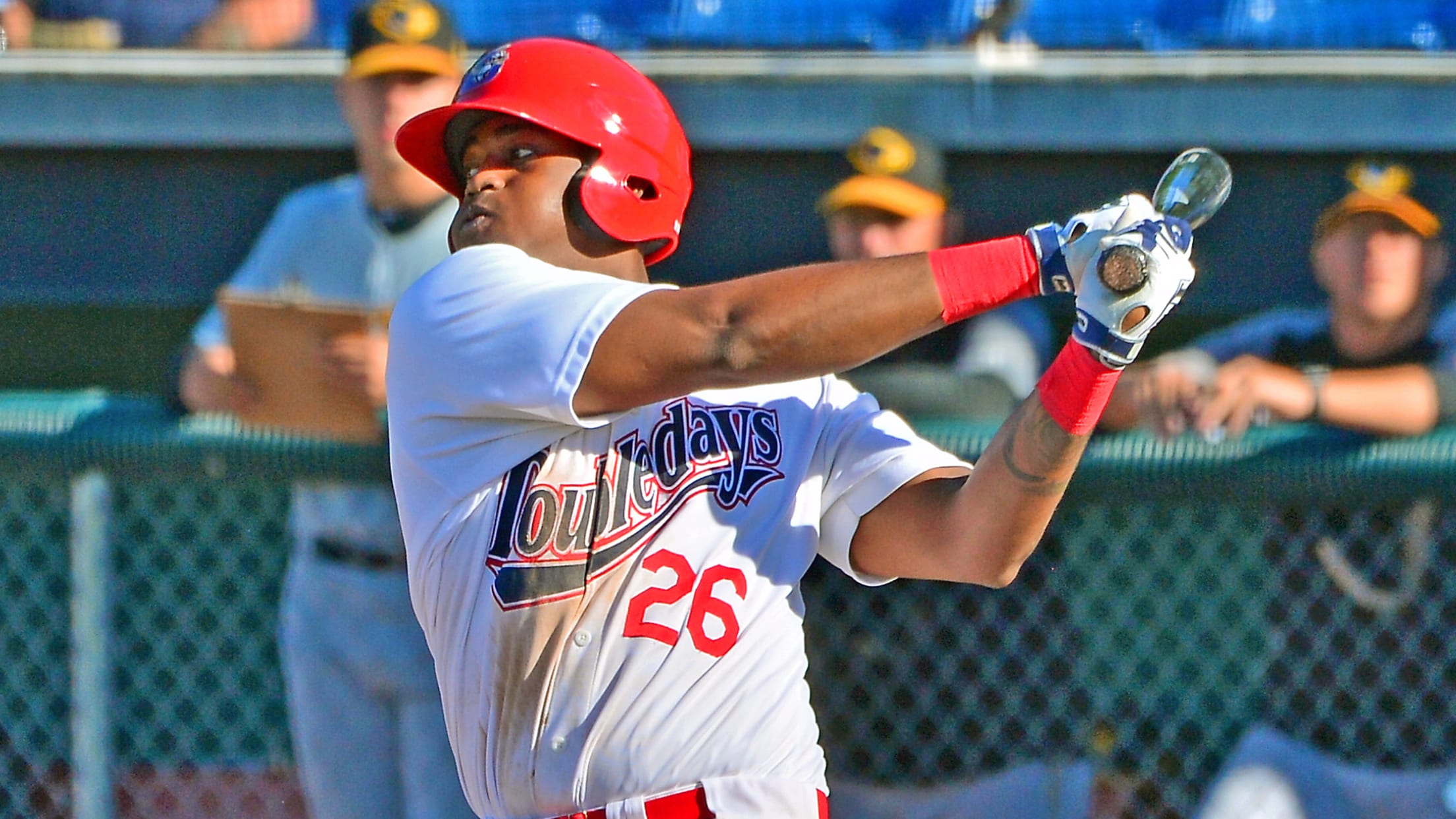 (Rick Nelson)
After establishing himself as one of the Doubledays' hottest position players after hitting .313/.353/.479 in the month of June, first baseman Jamori Blash went on a cold streak that he seemingly couldn't shake off. He hit .110/.193/.192 in the month of July and bounced between the fifth and the seventh
After establishing himself as one of the Doubledays' hottest position players after hitting .313/.353/.479 in the month of June, first baseman Jamori Blash went on a cold streak that he seemingly couldn't shake off. He hit .110/.193/.192 in the month of July and bounced between the fifth and the seventh spot of the lineup after holding down the cleanup spot for most of the early part of the season.
But with the calendar just two days away from flipping to August, it appeared that Blash was able to flip the switch on his offense. Jamori went 2-for-3 with a two-run double and solo home run in the Doubledays' 9-2 win over the Black Bears.
Blash got the action going in the first inning for Abner after bringing in Cody Wilson and Pablo O'Connor on his two-bagger. Blash ripped a 0-1 fastball at the letters for hit first RBI since July 20 with the runners at second and third after O'Connor hit a double himself.
Nic Perkins then made it three doubles in a row to give the Doubledays a 3-0 lead after the first inning.
And much like Blash, pitcher Yonathan Ramirez - who hadn't started since July 11 after being moved to the bullpen - had himself a bounceback outing after going six scoreless innings with four strikeouts. His stunning outing was his first start this season without allowing an earned run, and the first appearance since June 26 where he pitched over an inning in relief without allowing the opposition to score.
Jamori led off the fourth inning with a patented #BlashSplash after depositing one over the left field wall. His dinger was his third of the season to tie with Israel Pineda for the team lead and his first since July 18.
The Doubledays tacked on another run in the seventh, but the Black Bears finally struck back in the eighth with a two-spot off Colin Morse. West Virginia worked the bases loaded with no outs and brought in both runs on an RBI single by Brett Kinneman. David Smith came in to relieve Morse and retired the next two batters to limit the damage.
Those two runs would inevitably be scored in vain, however, as the Doubledays went on to score four runs in the home half to blow the game open. Thanks to some extensive play of his walkup song during a West Virginia mound meeting, Nic Perkins drove in a pair on a bases-loaded double to straight away center field. Blash - the runner at third - scored on a balk, and a single by Cody Wilson gave the the Doubledays their ninth run of the game.
The Doubledays will be back in action Tuesday for Game 2 against the Black Bears at 6:30 PM.