Doubledays Put Down Muckdogs, 3-1
Andrew Karp Tosses 2 Scoreless Innings in Debut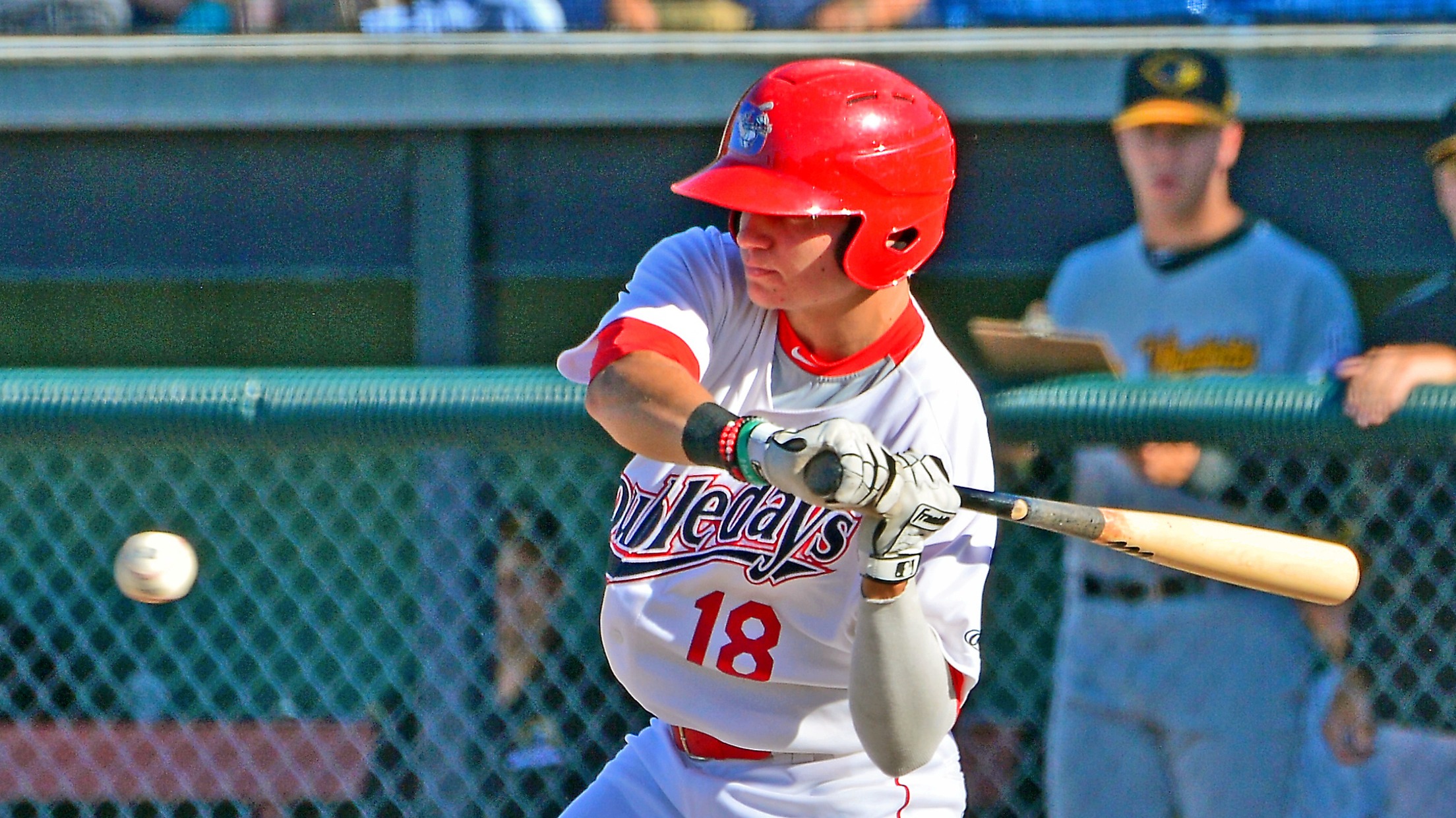 (Rick Nelson)
AUBURN, NY - While tonight's game may not have had as many runs - and definitely not as many hits - as Thursday night's slugfest in Batavia, the Doubledays were still able to make due with the three runs they pushed across. A two-run sixth inning was all Auburn (7-6)
AUBURN, NY - While tonight's game may not have had as many runs - and definitely not as many hits - as Thursday night's slugfest in Batavia, the Doubledays were still able to make due with the three runs they pushed across. A two-run sixth inning was all Auburn (7-6) needed to best the Muckdogs (6-7) and improve to a 6-1 home record with a 3-1 win.
"Yesterday's game was almost four hours, today's was 2:20 or whatever it was," said Doubledays manager Jerad Head. "When you come up on top it makes it a little easier."
Andrew Karp - the Nationals' sixth round pick of this year's MLB draft - was phenomenal in his first taste of the New York-Penn League. He allowed just one hit in the first inning and exited the game in the second with two punchouts under his belt.
His solid first inning was followed by the first run of the day off of the bat of Jacob Rhinesmith. Coming off a four-hit night on Thursday, Rhinesmith picked up where he left off with an RBI double to score Adalberto Carrillo hustling around from first base.
Head mixed and matched his pitching following the second inning, calling on Aaron Fletcher to cover the third and fourth innings. His scoreless outing was followed by 1.2 innings of work by Jose De Los Santos, who - despite allowing just one hit - surrendered Batavia's lone run of the game in the sixth to knot the contest at one-apiece.
The game didn't stay tied for long, however, as the Doubledays struck back with the go-ahead runs in the sixth. A wild pitch allowed Juan Pascal to score with Jose Sanchez batting, and a single by Cole Daily brought in Mendez for the final run of the game. While the Doubledays would squander a bases loaded opportunity one inning later, their three runs proved enough to take Game 2.
The Doubledays will be back in action on Saturday at 6:30 and go for the series sweep of Batavia.