Just Keep Swinging: Doubledays Notch 14-9 Win Against Batavia
2nd Round Draft Pick Tim Cate Debuts in Auburn Win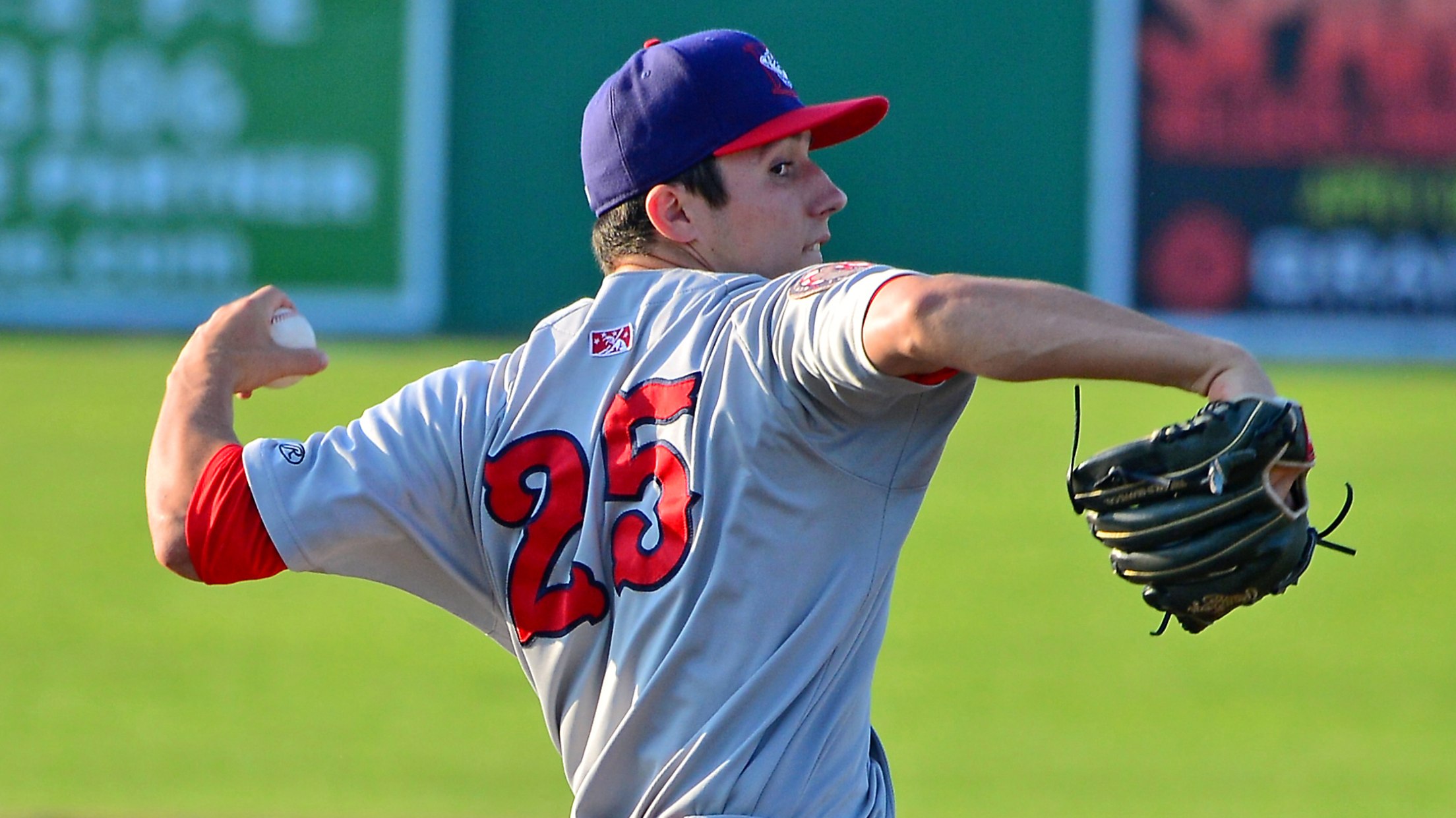 (Rick Nelson)
While it wasn't a pretty game by any means, it was definitely a fun one to watch as the Doubledays (6-6) ended Thursday night on the winning end of a slugfest against the Muckdogs (6-6). Auburn's 14-9 win over Batavia saw a combined 30 hits and 13 walks in the
While it wasn't a pretty game by any means, it was definitely a fun one to watch as the Doubledays (6-6) ended Thursday night on the winning end of a slugfest against the Muckdogs (6-6). Auburn's 14-9 win over Batavia saw a combined 30 hits and 13 walks in the contest.
The first inning couldn't have gone any better for the Doubledays as Batavia's defense completely let down starter Dakota Bennett, who gave up six unearned runs to start off the game.
Denis Karas misplayed a Jabari Blash groundball to put two runs on the board, resulting in another unearned run to score when Blash crossed the plate on a Ricardo Mendez single. Jose Sanchez jumped on the first pitch for a two-run triple, and Kyle Marinconz ending the scoring frenzy in the first with an RBI single of his own.
Bennett was charged for another four runs in the fourth inning and was once again let down by his defense. With two runs already on the board from a Jason Martinson homer, a passed ball by Igor Baez allowed another run to score and advanced Blash to third base. Nic Perkins gave Auburn an even 10 runs with a sacrifice fly.
Only three of Bennett's 10 runs on the night were earned, but he amazingly had a chance to make up for his six-run jam thanks to an offensive surges in the second, third, and fourth innings.
Tim Cate, the Nationals' second-round pick of the 2018 draft, had a smooth start to his professional debut with a scoreless first inning but ran into some trouble in the second. He allowed two runs - only one of which were earned - and was replaced with Nelson Galindez to start the third inning.
Galindez continued his rough start to the 2018 season by giving up five earned runs over 1.2 innings and put the Muckdogs to within one of the Doubledays after the third inning. Auburn's strong fourth inning, however, kept Batavia playing catch-up the rest of the game.
Batavia once again made it interesting by following up the Doubledays' four-run fourth inning with a two-spot, and then notched single runs in the seventh and the eighth. But a four-run eighth inning - topped off with a bases-clearing triple by Gage Canning - was enough to finally put away the Muckdogs in a marathon of a game.
The offensive star for the matchup that lasted nearly four hours was Jacob Rhinesmith, who ended the night with four hits and two runs scored. It was his second four-hit game of the season, the first of which also came off of Batavia during the second game of the season on June 17.
The Doubledays will be back in action on Friday at 6:30 PM when they face the Muckdogs back home in Auburn.