Late Rally Not Enough to Overthrow Batavia
Sponsored by Cayuga Community College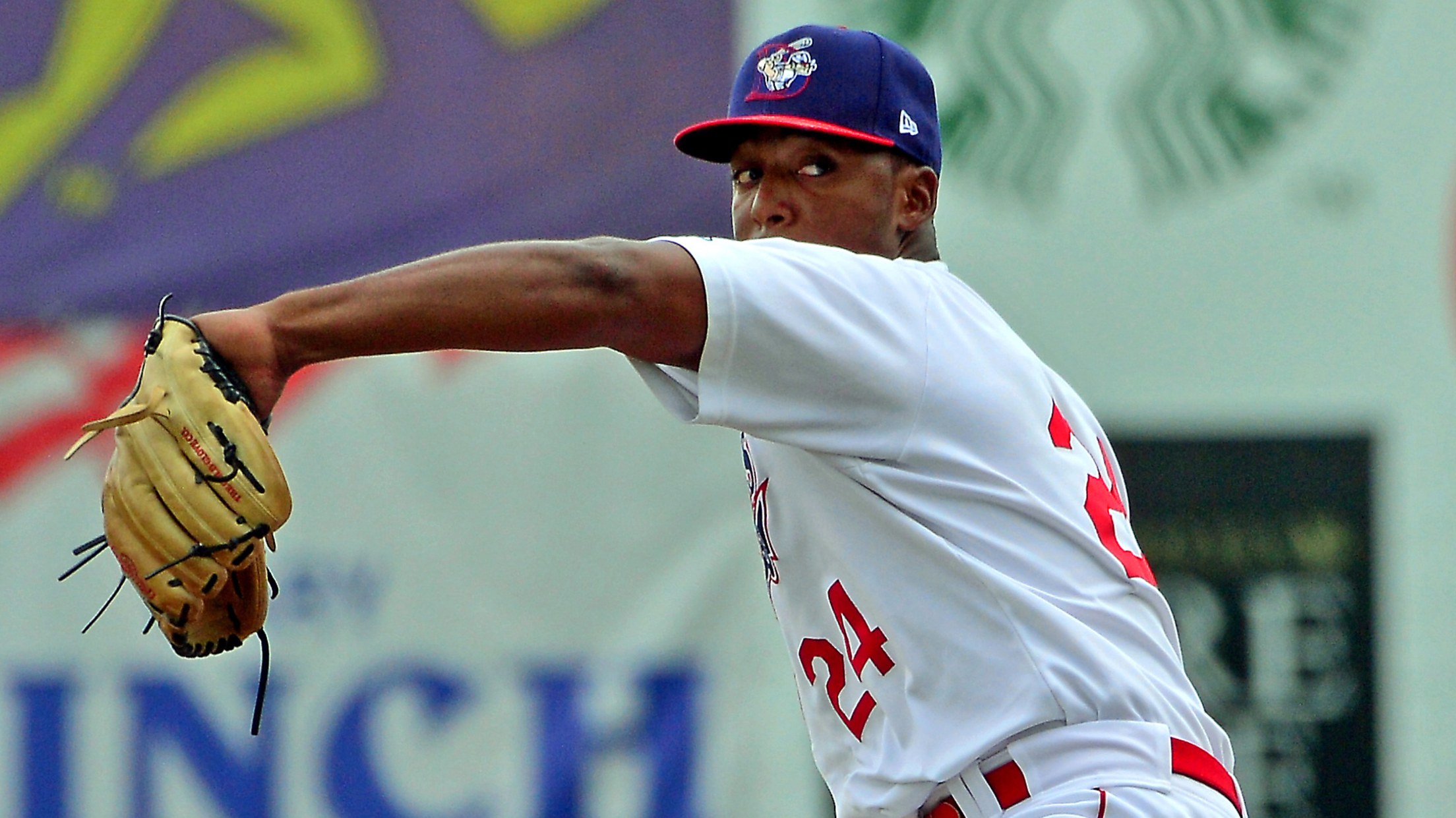 The Doubledays entered Sunday afternoon's game against the Muckdogs with high hopes as a win would guarantee them a spot in the playoffs for the first time since 2012. But while the offense was there, clutch hitting and solid starting pitching was not. Missed opportunities and a poor start from
The Doubledays entered Sunday afternoon's game against the Muckdogs with high hopes as a win would guarantee them a spot in the playoffs for the first time since 2012.
But while the offense was there, clutch hitting and solid starting pitching was not. Missed opportunities and a poor start from Reid Schaller assisted in the Doubledays' 5-4 loss over Batavia.
Schaller struggled in what was a must-win for the Doubledays to clinch the New York-Penn League Wild Card. His start was his shortest of the season (2.1 IP) while allowing a season high in hits (6) and tying a season high in runs (5). The Muckdogs broke the scoring in the first inning thanks to a Sean Reynolds double, and a four-run third inning further separated themselves from the Doubledays.
A leadoff single turned into a runner at second base after a Schaller wild pitch, and another single by Ronal Reynoso put two runners in scoring position after Reynoso advanced to second on the throw back. A walk loaded the bases, which gave Sean Reynolds three more RBI on the afternoon to tie his season high of four.
The Doubledays scored twice in the early going with Jose Sanchez knocking in Wilmer Perez from third in the second inning and Jacob Rhinesmith scoring Cole Daily on a sacrifice fly in the third. Auburn had the chance to do more damage in the eighth inning after loading the bases with nobody out in the eighth inning, but left them loaded after Rhinesmith bounced into a 5-2-3 double play and Nic Perkins struck out swinging.
The Doubledays made things interesting in the ninth after scoring twice and bringing it to within one to tie the game. Batavia pitcher Jameson McGrane struggled to find the strike zone his entire outing, throwing only 14 of his 32 pitches for strikes while walking three batters. Ricardo Mendez doubled to bring a run home and a fly ball to center field by Justin Connell brought in Auburn's fourth run of the game. Pablo O'Connor ripped a well-hit fly ball to deep right center, but Batavia CF Ricardo Cespedes made a terrific leaping catch at the wall for the last out of the game.
Though Schaller was roughed up, the rest of the Doubledays' pitching staff fared well against Batavia's bats. Gilberto Chu - who entered the third inning to get the final two outs for Schaller - pitched through the sixth inning without giving up a single hit. Joan Odon tossed the last two innings of the game and only allowed one hit.
The Doubledays will be back in action for their last game of the regular season at 1:05 PM against Batavia. Listen live on the TuneIn app and on FingerLakes1.com.