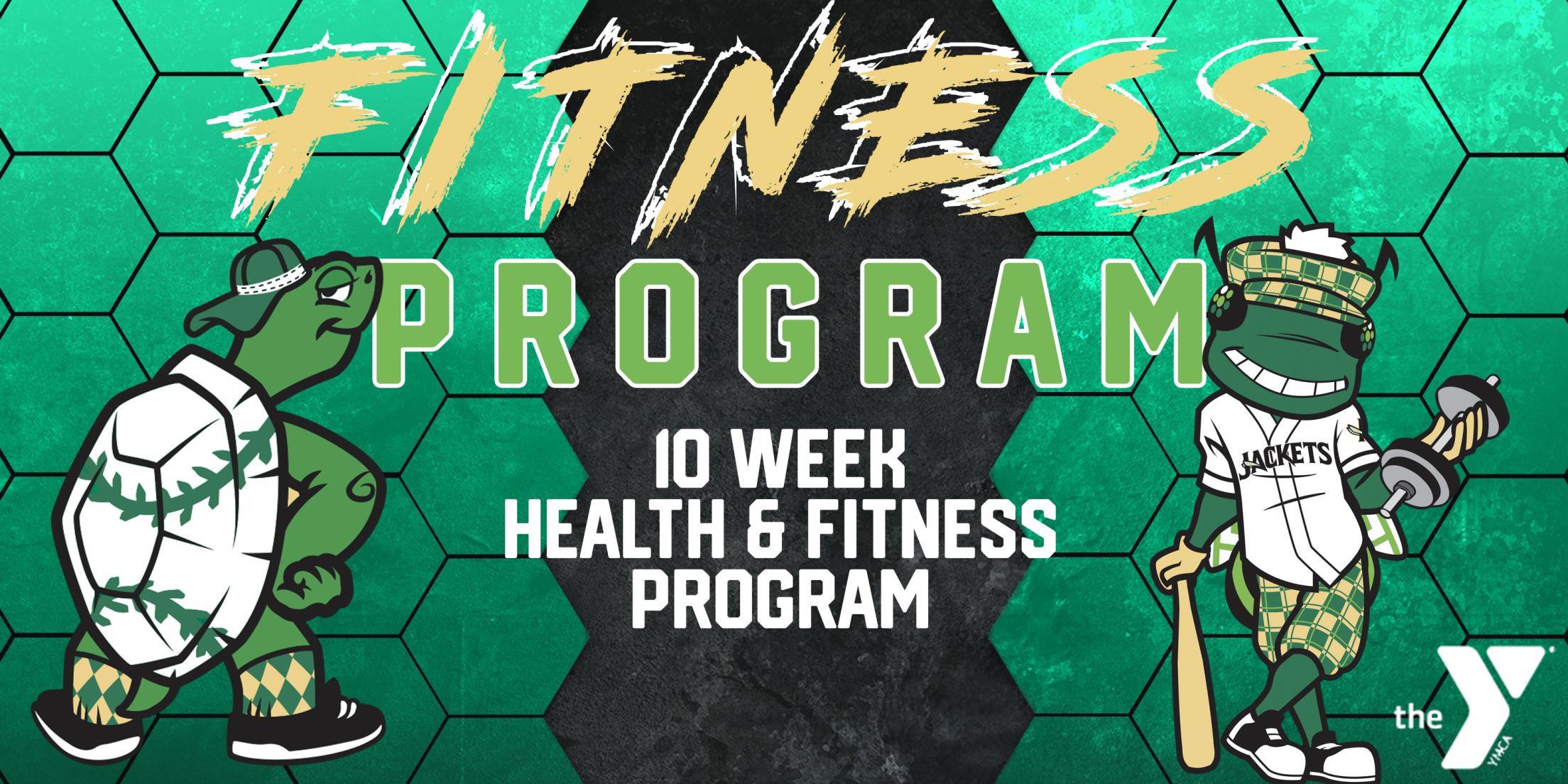 Click the button below to get a flyer to send to friends & family!
Get active and stay healthy with the GreenJackets Fitness Program! We're excited to partner with the Greater Augusta Family YMCA and their amazing team of personal trainers to create a 10 week workout plan for you to follow along!
Each week we'll work out different muscle groups and show you how to do the workouts through videos. Plus, we've got some other great health tips you can learn about!
It's free to sign up and there's a chance to get some prizes for participating!
Click the button below to sign up! In order to receive your gift, you need to sign up!
Week One: Arms
Push-Ups: 3 sets of 10 reps
Tricep Dips: 3 sets of 10 reps
Twenty-Ones Bicep Curls: 3 sets of 7 reps
Do this workout 2-3 times a week at your pace!
Week Two: Cardio
Cardio: Do each exercise for 30 seconds, with a 30 second rest, 3 times.
Burpees
Mountain Climbers
Star Jumps
High Knees
Do this workout 2-3 times this week!
Week Three: Core
Sit-Ups & Twist - 1 Set of 10
Planks - Hold for 10 Seconds
Side Plans - Hold for 10 seconds each side
Jumping Jacks - 10
Aim for 2-3 times a week to get that core working!
Week Four: Yoga
Follow along with Family YMCA of Greater Augusta Personal Trainer, Acline, as she helps us stretch and relax with Yoga! Feel free to add this to your daily workouts or do on it's own!
Week 5: Lower Body
Lower Body with Melissa:
15 Reps of Squat or Jump Squat
15 Reps of Lunges or Jump Lunges
15 Reps of Glute Bridges
Do all three exercises for 3-4 sets!
Week Six: Shoulders & Back
10-12 reps of Side Laterals
10-12 reps of Front Laterals
10-12 reps of Single Arm Back Row
10-12 reps of Single Arm Read Delt Fly
Do 4 sets of each workout. Feel free to increase sets and/or reps
Week Seven: Leg Tabata
Jumping Jack Squats
Suicide Squats
Do 20 seconds of each workout, followed by 10 seconds of rest for a total of 4 minutes (8 workouts in total)
Week Eight: Upper Body Tabata
Cannonball Push-Ups
Push-ups with Brazilian Kicks
Do 20 seconds of each workout, followed by 10 seconds of rest for a total of 4 minutes (8 workouts in total)