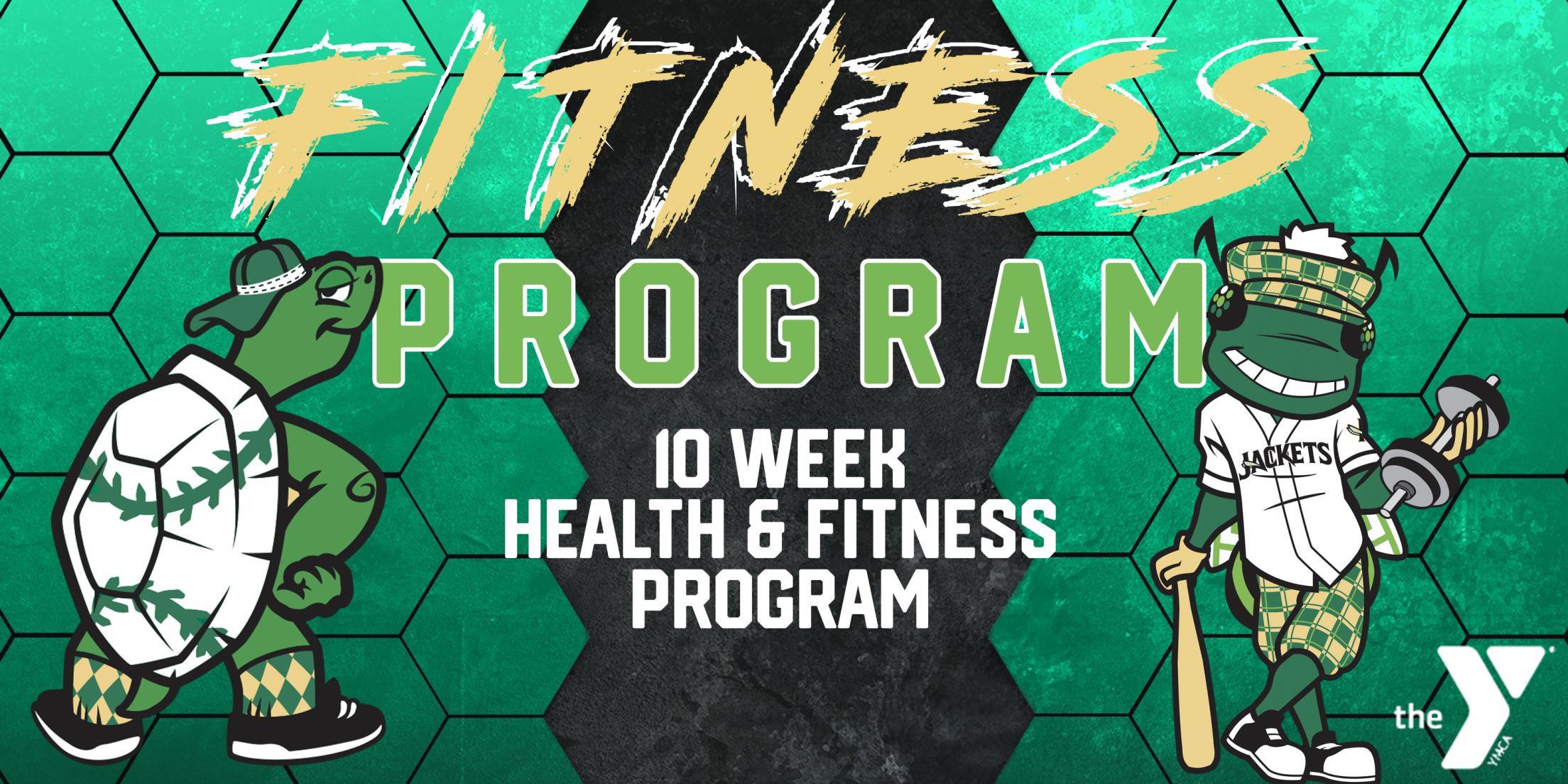 Click the button below to get a flyer to send to friends & family!
Get active and stay healthy with the GreenJackets Fitness Program! We're excited to partner with the Greater Augusta Family YMCA and their amazing team of personal trainers to create a 10 week workout plan for you to follow along!
Each week we'll work out different muscle groups and show you how to do the workouts through videos. Plus, we've got some other great health tips you can learn about!
It's free to sign up and there's a chance to get some prizes for participating!
Click the button below to sign up! In order to receive your gift, you need to sign up!
Week One: Arms
Push-Ups: 3 sets of 10 reps
Tricep Dips: 3 sets of 10 reps
Twenty-Ones Bicep Curls: 3 sets of 7 reps
Do this workout 2-3 times a week at your pace!
Week Two: Cardio
Cardio: Do each exercise for 30 seconds, with a 30 second rest, 3 times.
Burpees
Mountain Climbers
Star Jumps
High Knees
Do this workout 2-3 times this week!