GreenJackets Guide to watching the MLB Postseason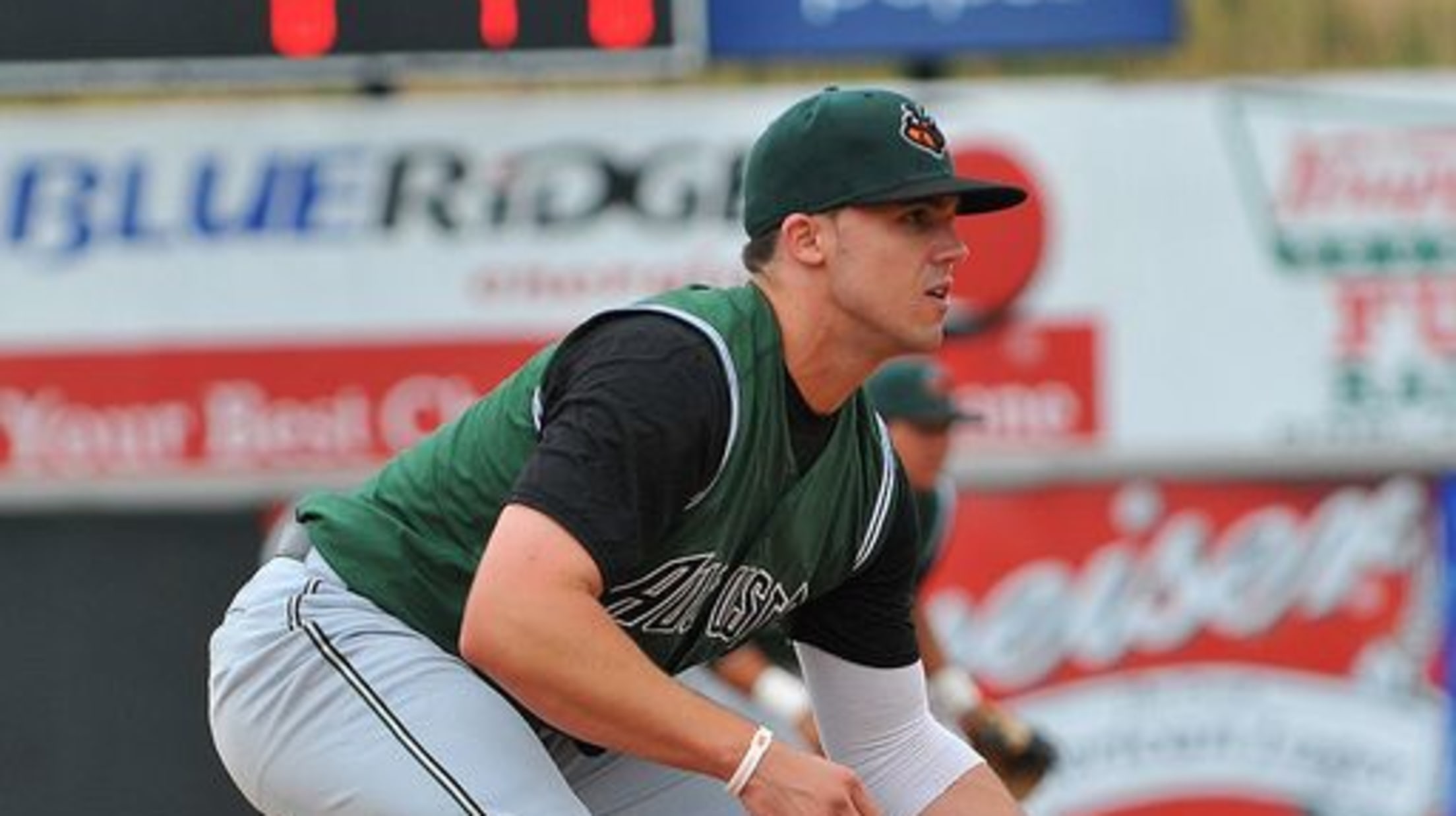 With the Major League Baseball Postseason officially in full swing, GreenJackets fans can catch a glimpse of some familiar faces. Here's what to watch whether you're a GreenJackets fan, a Low-A East League fan, or a fan of the ole' South Atlantic League. NLDS: San Francisco Giants vs Los Angeles
With the Major League Baseball Postseason officially in full swing, GreenJackets fans can catch a glimpse of some familiar faces. Here's what to watch whether you're a GreenJackets fan, a Low-A East League fan, or a fan of the ole' South Atlantic League.
NLDS: San Francisco Giants vs Los Angeles Dodgers
The former GreenJackets parent club went out and won the most regular season games of any team. Coming off a 107 win regular season, the Giants will go with former GreenJacket Logan Webb in game one. Webb pitched for the GreenJackets in 2016 before needing Tommy John surgery. He returned to the GreenJackets on a rehab assignment in 2019.
This season, he posted an 11-3 record with a 3.03 ERA.
Webb wasn't the only GreenJackets to find success with the Giants this year. Camilo Doval had a 3.06 ERA in 2018 for the GreenJackets including 11 saves. This year, he was the National League Reliever of the Month in September. He made 15 scoreless appearances while picking up four wins and three saves.
Tyler Rogers brought his unorthodox style to the CSRA when he made nine appearances for the GreenJackets in 2014. Rogers this year has a 2.22 ERA in a league leading 80 appearances.
OTHER NOTABLES: Sammy Long has found a home in the Giants bullpen and while he didn't play for the GreenJackets, he did pitch against them in 2019 while with the Chicago White Sox organization. Mookie Betts played in the South Atlantic League in 2013. He played in one series against the GreenJackets from May 9-12. He went 9-for-18 in that series with two home runs.
Giants outfielder Mike Yastremzki also played against the GreenJackets while a member of the Delmarva Shorebirds in 2014.
If you really want to get crazy: Gabe Kapler was in the South Atlantic League in 1996. In 138 games for Fayetteville he hit .300.
NLDS: Atlanta Braves vs Milwaukee Brewers
Spencer Strider made his big league debut last weekend against the New York Mets. In May he was throwing baseball for the GreenJackets. A crazy ride for the 4th round selection by the Braves in 2020.
While Strider might not make the postseason roster, 2011 GreenJacket Adam Duvall has been a revelation for the Braves. He hit 22 bombs in 2011. This year, he's got 38, including 16 since being traded over from the Marlins at this year's trade deadline.
Ehire Adrianza played in 117 games in 2009 for the Jackets. He's hit .247 for the Braves this year over 109 games.
OTHER NOTABLES: Lorenzo Cain will play in the outfield for the Brewers in this series. 15 years ago, he did it for the West Virginia Power in the South Atlantic League. He made an appearance at Lake Olmstead in 2006. Freddie Freeman didn't play for the Jackets, but he had some battles against a Madison Bumgarner led GreenJackets team back in 2008.
ALDS: Boston Red Sox vs Tampa Bay Rays
While there won't be any former GreenJackets playing in this series, there is a brother of a former GreenJackets on the field. Tampa Bay Rays rookie shortstop Wander Franco. He is the brother of 2019 GreenJacket Wander Franco. Yes, you read that right. They are both named Wander Franco. There's another brother as well.
His name? Wander Franco.
ALDS: Houston Astros vs Chicago White Sox
There won't be any former GreenJackets in this series as well. The most interesting connection to make this series relevant to Jackets fans? White Sox outfielder Andrew Vaughn. He made his South Atlantic League debut for the Kannapolis Intimidators in July 2019 at SRP Park. His teammate at the time was Sammy Long who also pitched in that series against the Jackets.
White Sox pitching coach Ethan Katz spent time with the Giants organization in 2019 as an Assistant Pitching Coordinator. Here's Katz having some fun with the Jackets via his instagram in April 2019.
Also, Astros Manager Dusty Baker spent time with the GreenJackets in 2019. He joined the club in Asheville back in 2019 to check in with the team when he was working for the Giants in a front office role. Here he is with 2019 Manager Carlos Valderrama. Baker was Valderrama's manager when he made his big league debut in 2003.