Barons Falter Late In Loss To Biscuits
Jamie Pedroza finishes 3-for-4 in 4-2 loss to Montgomery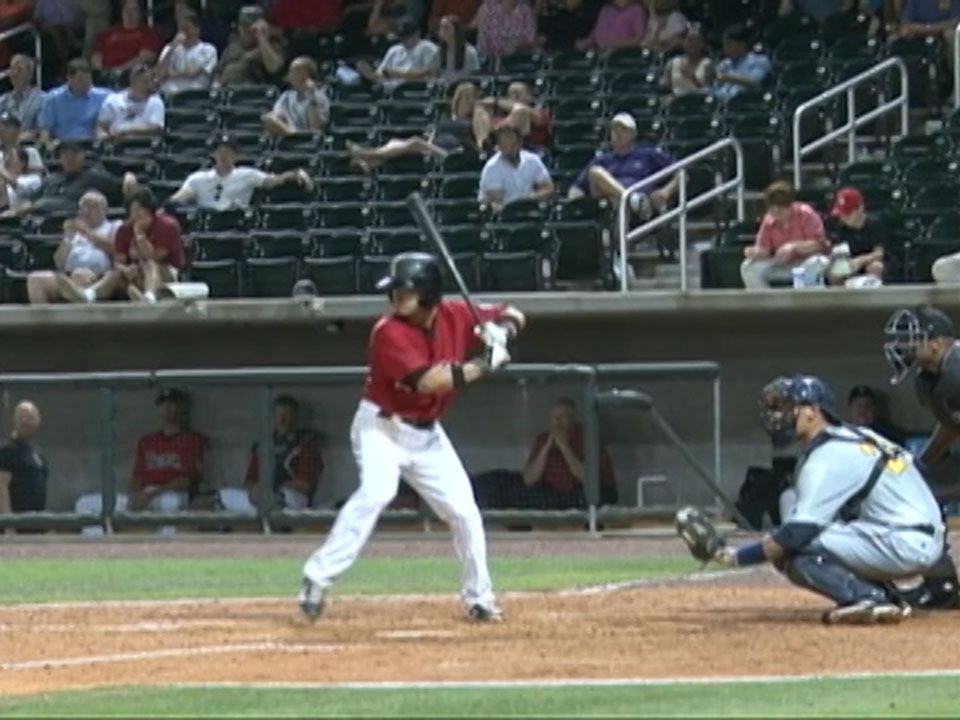 By Nick Dobreff / Birmingham Barons | June 12, 2014 11:42 PM ET
The Birmingham Barons squandered a 2-0 lead Thursday night, falling by a score of 4-2 to the Montgomery Biscuits in front of 7,721 fans at Regions Field.
The Barons jumped out to an early 2-0 lead after the first two innings. The first run came on an RBI groundout by Rangel Ravelo in the first inning. The Barons plated another run an inning later on an RBI double by Jamie Pedroza against Biscuits starter Victor Mateo.
Barons starter Chris Beck allowed a run on seven hits while striking out five over 5.0 innings. It was Beck's fifth start in a row allowing two runs or fewer. However, Mateo settled down after a rough start, allowing just five hits and two runs over 7.0 IP.
After two scoreless innings from David Cales and Evan Crawford, Cody Winiarski (1-3, 4.13) came on in the eighth inning and allowed a one out solo home run to Jeremy Moore, tying the game at 2-2. It was Winiarski's second blown save of the season.
In the ninth, the Biscuits took their first lead of the game, getting a leadoff double by Ryan Brett who advanced to third on wild pitch by Winiarski and scored on a base hit by Jake Hager. Cameron Seitzer followed with single to right field that Michael Earley overran, allowing Hager to score from first base and giving Montgomery a 4-2 lead.
The Barons were unable to mount a rally in the 9th falling to 29-38 on the season while the Biscuits improved to 32-35.
Jamie Pedroza finished with three of the Barons' seven hits on the night, going 3-for-4 with an RBI. Barons third baseman Chris Curley saw his Southern League-best 14-game hitting streak come to an end after he went 0-for-1 with two walks and a hit-by-pitch.
The Barons will look to rebound Friday night when they send RHP Bryan Blough (1-0, 3.12) to the hill against RHP Dylan Floro (6-5, 3.42). First pitch is scheduled for 7:05 PM CDT.
This story was not subject to the approval of the National Association of Professional Baseball Leagues or its clubs.
View More