Pohlman Field enters its 38th season a home to Minor League Baseball in Beloit, WI. Currently, the Beloit Snappers, the Single-A affiliate of the Oakland Athletics, reside within its friendly confines, continuing the rich tradition of baseball in Beloit.
Pohlman Field has welcomed thousands of players who have stepped between the white lines with over 160 Snappers alumni making it to Major League Baseball. Coming through Beloit, WI is a major step for each player, as they continue their journey and dreams to playing in Major League Baseball.
This magnificent field is a baseball gem in southern Wisconsin, bringing endless excitement to fans every summer since 1982. However, Pohlman Field is not just a baseball field; it's a place many call "home". A place where everyone comes together for one common cause, to watch and cheer on the Beloit Snappers with all of their family and friends.
Contact Us at Pohlman Field!
Address:
2301 Skyline Drive
Beloit, WI 53511
Mailing Address:
P.O. Box 855, Beloit, WI 53512
Phone:
(608) 362-2272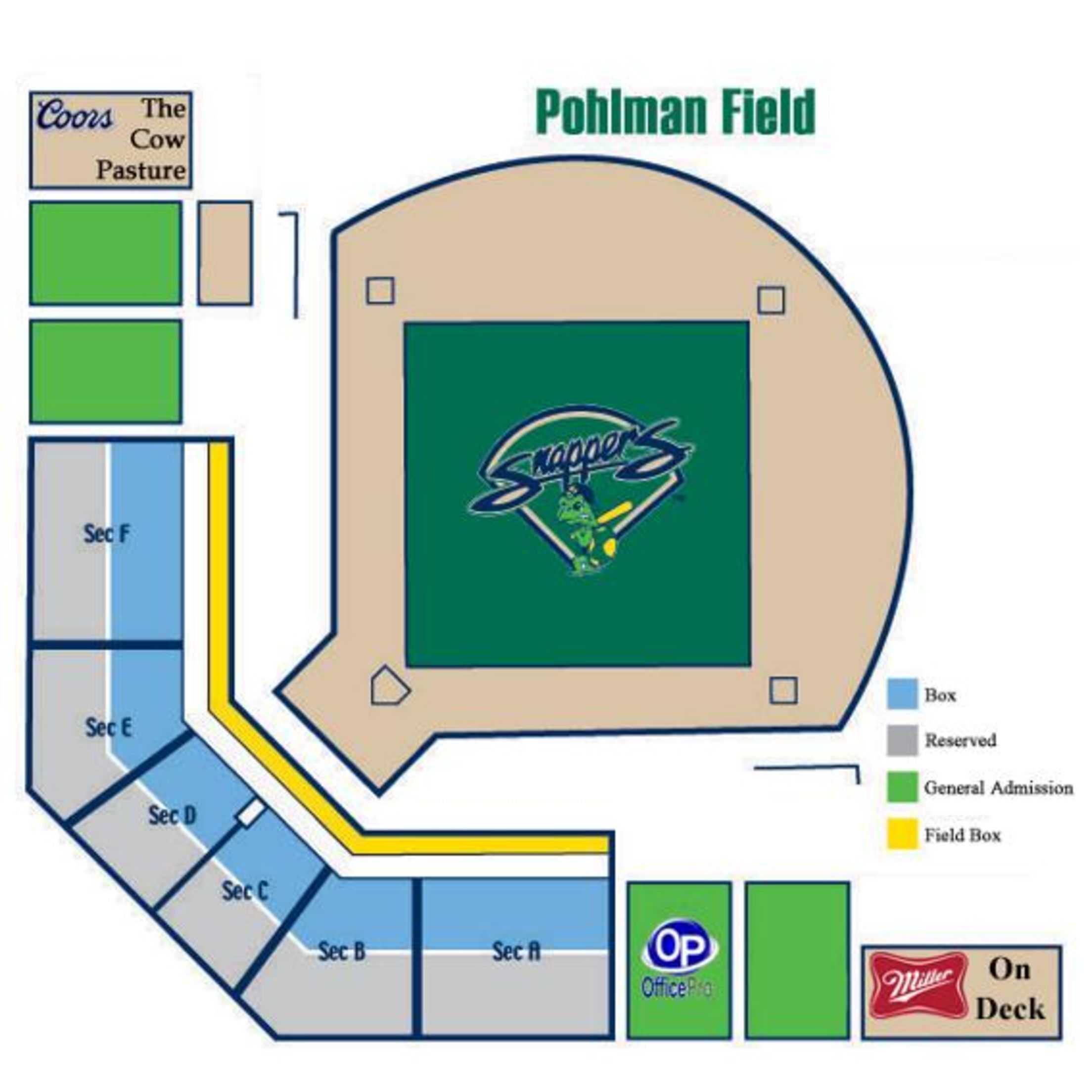 Seating
This perfect old-school ballpark has collected a great history over its 38 years with players, fans, and good old-fashioned baseball. Pohlman Field holds 3,500+ people and serves as a mainstay for fun, family entertainment within the Stateline community.
The beautiful stadium provides multiple seating options with each seat providing you comfort and bringing you closer to the action than ever before. We want you to feel a part of the action, while enjoying the beautiful game of baseball.