Snappers Hold Off Late Rally, Beat River Bandits 7-5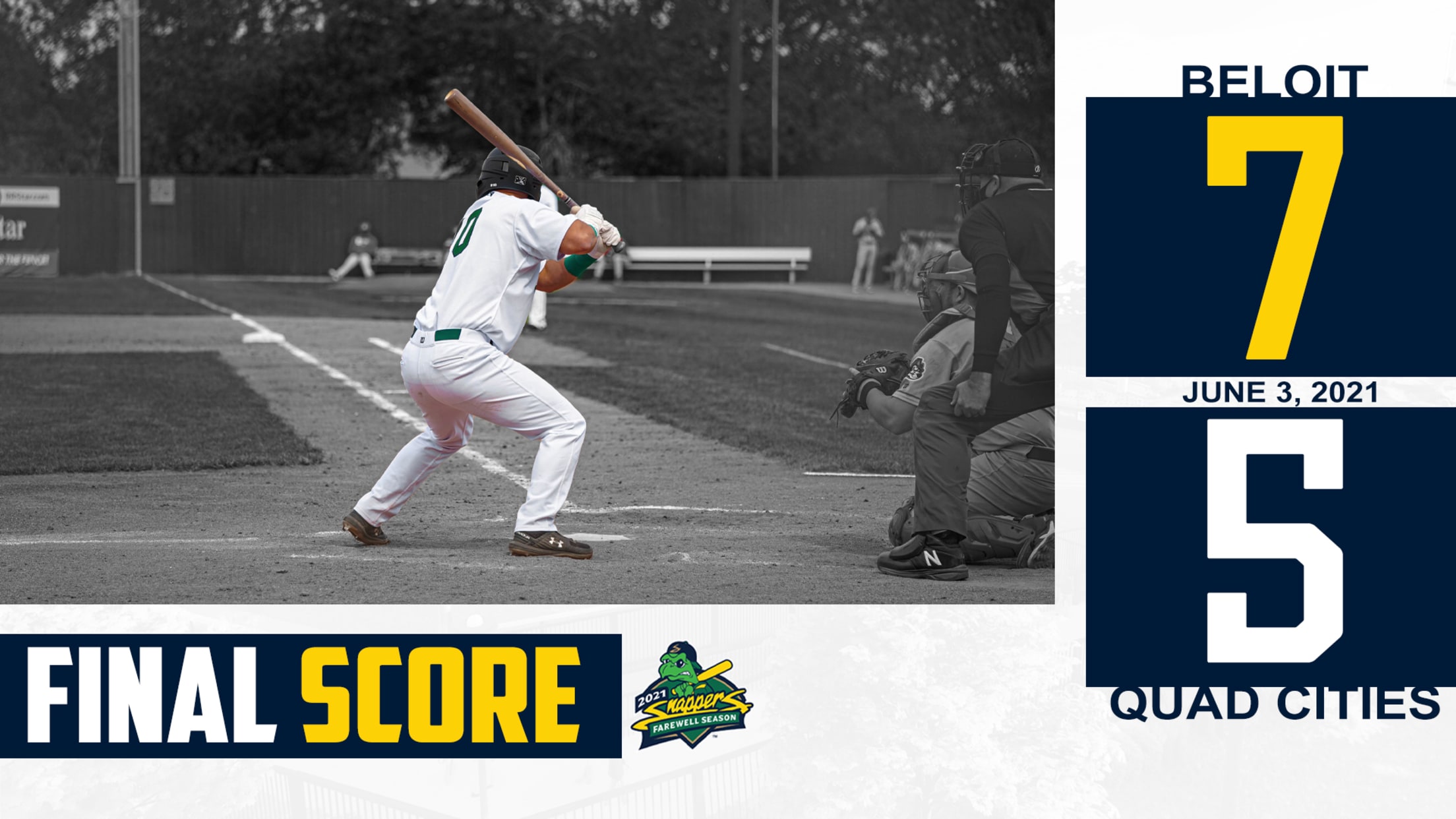 DAVENPORT, Iowa -- With the series split at a game apiece, the Beloit Snappers (15-12) held off a late rally from the Quad Cities River Bandits (16-10) to win 7-5. Neither team scored until the fifth inning when Dustin Skelton hit a two-run home run to give Beloit a 2-0
DAVENPORT, Iowa -- With the series split at a game apiece, the Beloit Snappers (15-12) held off a late rally from the Quad Cities River Bandits (16-10) to win 7-5.
Neither team scored until the fifth inning when Dustin Skelton hit a two-run home run to give Beloit a 2-0 lead.
low key... @dskelt12 hits nukes 🤫 pic.twitter.com/J30a3EySmS

— Beloit Snappers (@BeloitSnappers) June 4, 2021
The Snappers added three in the sixth inning on an opposite-field three-run home run from Troy Johnston to put Beloit up 5-0 after six.
TROY JOHNSTON THREE-RUN HOMER. STAY 🔥🔥🔥 #OhSnap pic.twitter.com/n65r5jNoLa

— Beloit Snappers (@BeloitSnappers) June 4, 2021
Quad Cities rattled off four runs in the seventh to make it a one-run game, 5-4. The Snappers plated a pair in the eighth to go back up by three. The River Bandits had the go-ahead run at the plate in the bottom of the eighth and only plated a run as the Snappers went on to win 7-5.
Beloit's Top Performers: Zach King tossed five scoreless innings with three hits and three strikeouts for his first win on the season. Tyler Mitzel threw a scoreless ninth to earn his fifth save. Ricky Aracena went 2-for-4 with a walk. Johnston went 2-for-4 with a three-run home run. Will Banfield had a three-hit night. Skelton hit his second home run of the season, going 1-for-3 with a walk.
The Snappers face Quad Cities again on Friday before returning home on June 8th against the Cedar Rapids Kernels. For more information on tickets or group outings, please call our front office at 608.362.2272 or visit SnappersBaseball.com.