Skelton Collects Three Hits, Beloit Loses Third Straight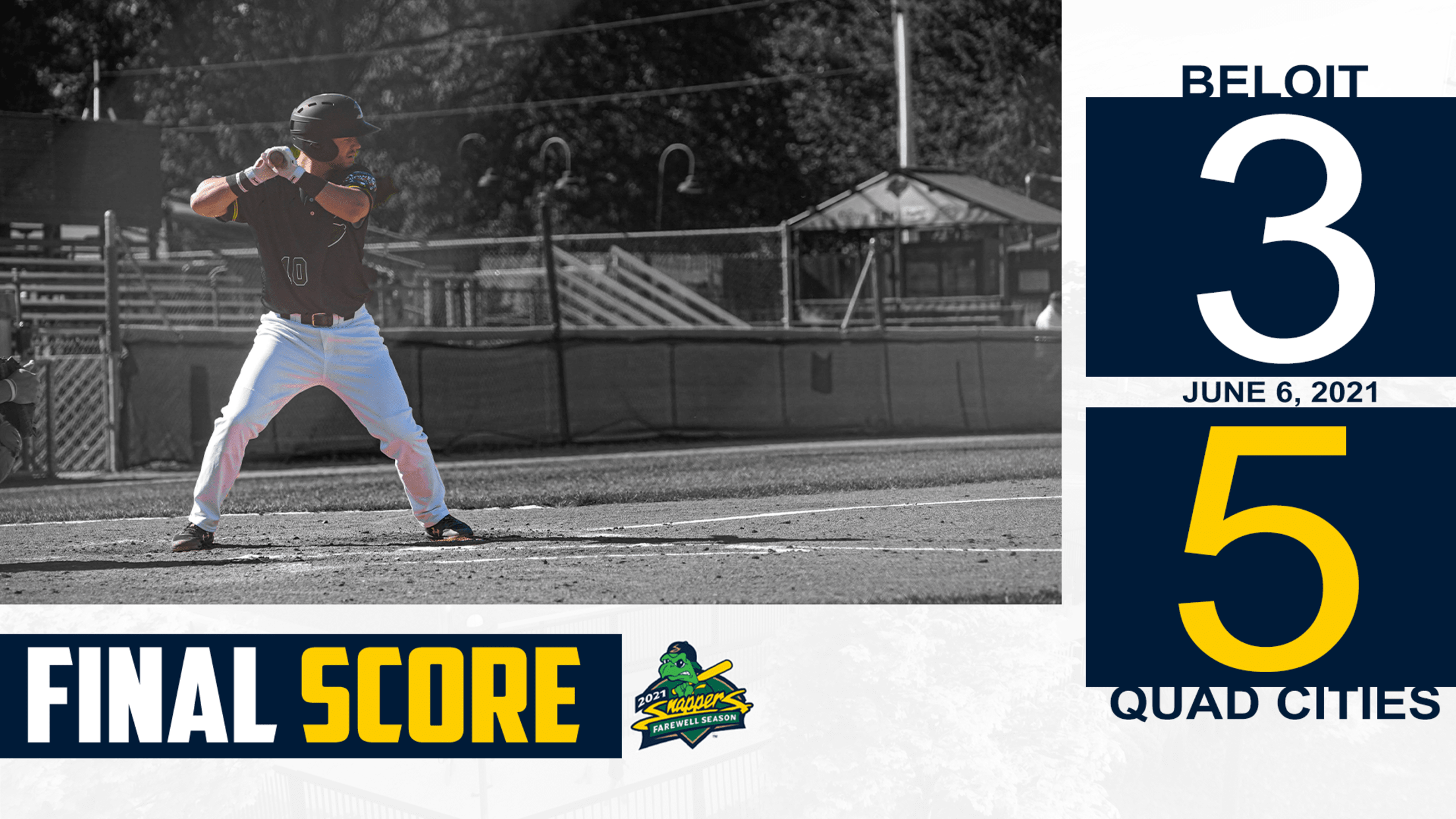 DAVENPORT, IA - The Beloit Snappers (15-15) dropped their third straight game with a 5-3 loss to the Quad Cities River Bandits (19-10) in the series finale. Beloit jumped to an early lead with a two-run home run to the Ferris Wheel in left field from Will Banfield to give
DAVENPORT, IA - The Beloit Snappers (15-15) dropped their third straight game with a 5-3 loss to the Quad Cities River Bandits (19-10) in the series finale.
Beloit jumped to an early lead with a two-run home run to the Ferris Wheel in left field from Will Banfield to give the Snappers a 2-0 lead in the top of the first. Quad Cities scored three in the bottom of the first inning to take a 3-2 lead.
Snappers' catcher Dustin Skelton tied the game up with a solo home run to the berm in left. In a 3-3 game, Quad Cities plated a pair of runs in the fourth inning to take 5-3 lead. Neither team would score in the final five innings and Quad Cities would take a 5-3 win.
Beloit's Top Performers: Banfield extended his hit streak to five games with a home run. Skelton went 3-for-4 with a home run. Jake Walters threw 3 1/3 scoreless innings out of the bullpen, giving up only one hit.
The Snappers return home on Tuesday, June 8th against the Cedar Rapids Kernels. For more information on tickets or group outings, please call our front office at 608.362.2272 or visit SnappersBaseball.com.