Snappers Announce Suspension of April Games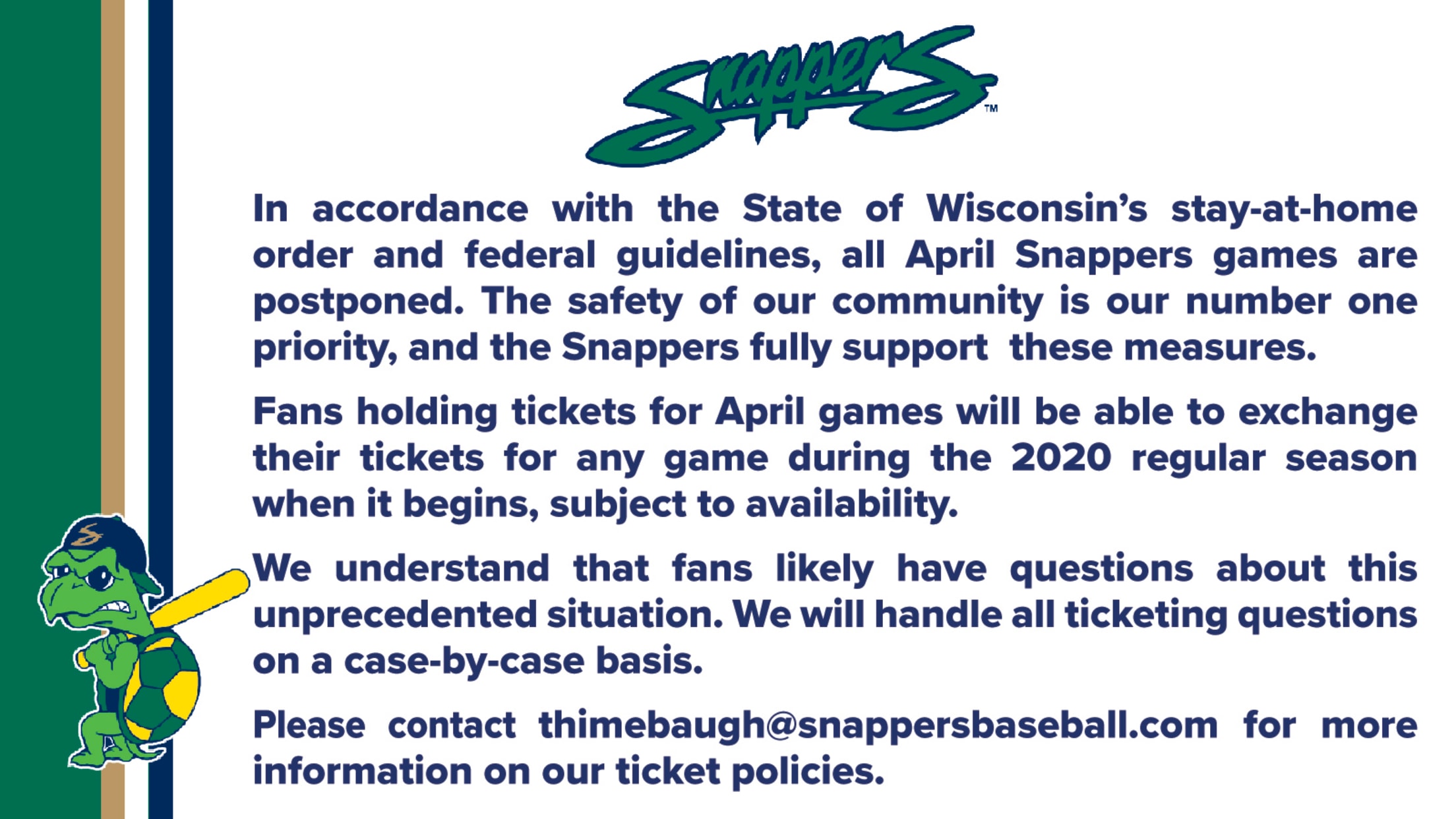 In accordance with the State of Wisconsin's stay-at-home order and federal guidelines, all April Snappers games are postponed. The safety of our community is our number one priority, and the Snappers fully support these measures. Fans holding tickets for April games will be able to exchange their tickets for any
In accordance with the State of Wisconsin's stay-at-home order and federal guidelines, all April Snappers games are postponed. The safety of our community is our number one priority, and the Snappers fully support these measures.
Fans holding tickets for April games will be able to exchange their tickets for any game during the 2020 regular season when it begins, subject to availability.
We understand that fans likely have questions about this unprecedented situation. We will handle all ticketing questions on a case-by-case basis.
Please contact [email protected] for more information on our ticket policies.