Snappers Ballpark Drive-Thru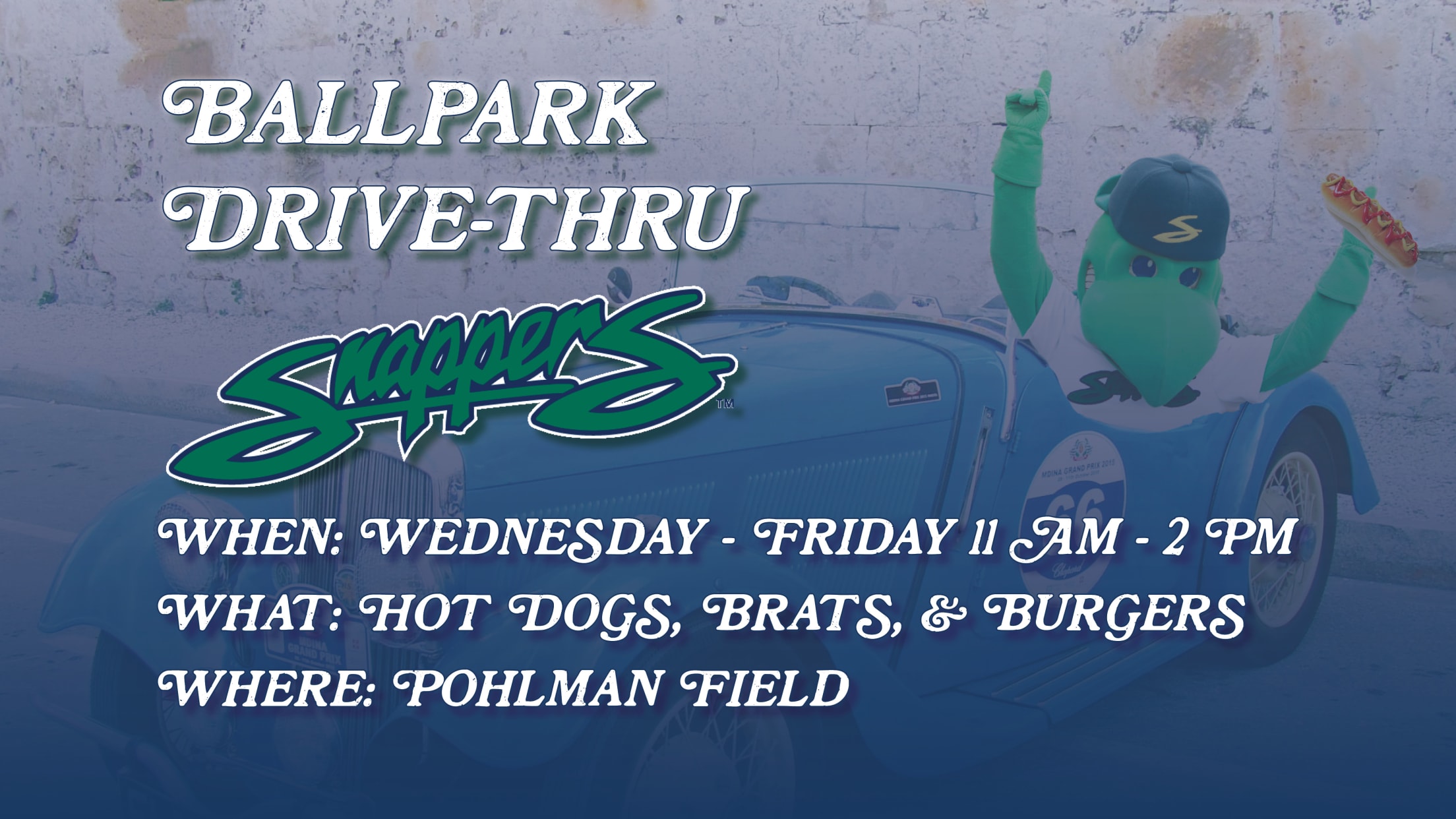 April 22, 2020 Snappers Ballpark Drive-Thru Beloit, WI — The Beloit Snappers are here to serve the community. Fans from all over are not only missing baseball, but the traditional ballpark fare that we've grown to love and enjoy during this special time of year. We want to provide you
April 22, 2020
Snappers Ballpark Drive-Thru
Beloit, WI — The Beloit Snappers are here to serve the community. Fans from all over are not only missing baseball, but the traditional ballpark fare that we've grown to love and enjoy during this special time of year. We want to provide you with a taste of home you can enjoy with our select basket options.
Starting Friday, April 24 from 11 a.m. to 2 p.m. you can place your order for curbside pick-up at our main offices located on 2301 Skyline Dr, Beloit, WI 53511.
Customers will be able to select from three basket options. The hot dog basket is $6, the burger basket is $8 and the brat basket is $7.50. Each basket will include chips and a drink.
Following its Friday start date, the Snappers Ballpark Drive-Thru will be resuming weekly, open Wednesday through Friday from 11 a.m. to 2 p.m.
When calling to place your order, please provide the make and model of your vehicle to facilitate the curbside pick-up. Orders will take roughly 15-20 minutes to prepare but will vary based on demand. Credit card payments are preferred, but cash will be accepted at the time of pick up. Condiments are limited but available upon request.
Please visit our page "Ballpark Drive-Thru" link under the Community tab on our website for more!
For order placements, please call our office at (608) 362-2272.
For questions please contact [email protected] or call (608) 362-2272.