October Update On Beloit Baseball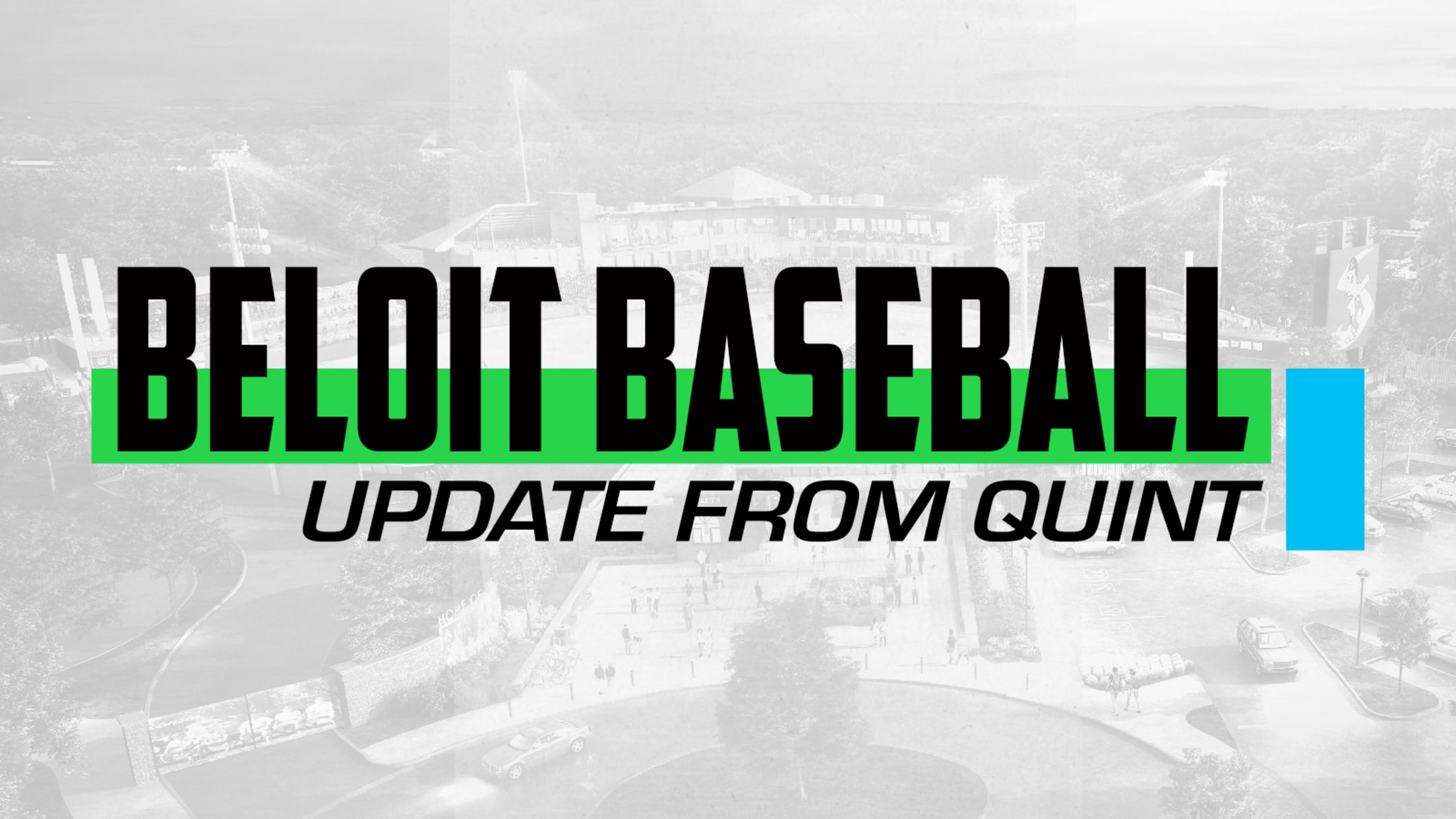 It's an exciting time for Beloit baseball. So many great things are happening simultaneously. Here's A few quick updates to help answer questions we've been receiving often from fans: • The passion and creativity fans have shown during the team naming process has been so much fun to see. We're
It's an exciting time for Beloit baseball. So many great things are happening simultaneously. Here's A few quick updates to help answer questions we've been receiving often from fans:
• The passion and creativity fans have shown during the team naming process has been so much fun to see. We're very excited to share what we've been working on with our fans, but we're also going to make sure we take the time to really make the team's identity special before we bring it to the community. We're not just unveiling a new name for the team, we're unveiling a new identity and each step is an important part to develop that identity. We want to make sure we get the total package right before we present anything to our fans. now that we have the community input from the fan vote, Creating the logos, uniforms, hats, apparel, and mascot will likely take multiple months and our hope is to announce the new identity in the spring of 2021.
• The ongoing negotiations between Major and Minor League Baseball could lead to changes for Beloit. We've had a terrific relationship with the Oakland Athletics since 2013 and look forward to many more years as an Oakland affiliate. However, geographic alignment is important to Major League Baseball and it's possible that we will be assigned a new affiliate for next season. Regardless, we're excited to work in partnership with our MLB affiliate and will offer them a well-run state-of-the-art stadium in a great location that will be built 100% in compliance with new facility requirements from Major League Baseball.
• Progress on the new stadium is going well. I'd encourage you to drive by and take a look if you're in downtown Beloit or check out the live ballpark camera at SnappersBaseball.com. it's so exciting to see the stadium taking shape and to know a year-round events facility is being built in downtown beloit.
• We're also investing in Pohlman Field. Although it will likely only be our home for the first half of next season, we want to make sure every remaining game at the historic ballpark is special and memorable for fans. Last week, we laid new infield sod and dirt at the ballpark and rebuilt the field and bullpen pitchers mounds, and we'll continue to improve and upgrade the ballpark to ensure that every game at Pohlman Field in 2021 is a great experience for fans.
• We've secured the services of Marquee Search to help select the president of Gateway Professional Baseball to lead the team and the company into its exciting future. Marquee Search is the sports industry's leading hiring firm and works with more than 60 teams across the nation, including the Packers and Cubs, to identify and hire high-level talent.
We couldn't be more excited about the future. Just a few months ago, it was very unlikely that Beloit was even going to have a professional baseball team next year. Now, a beautiful new stadium is being built downtown. We're so thankful for so many members of the community who have joined together to make the new stadium happen and to ensure that Minor League Baseball will continue to call Beloit home for decades to come.
-Quint Studer
Gateway Professional Baseball