Beloit hangs on at Cedar Rapids for fourth straight win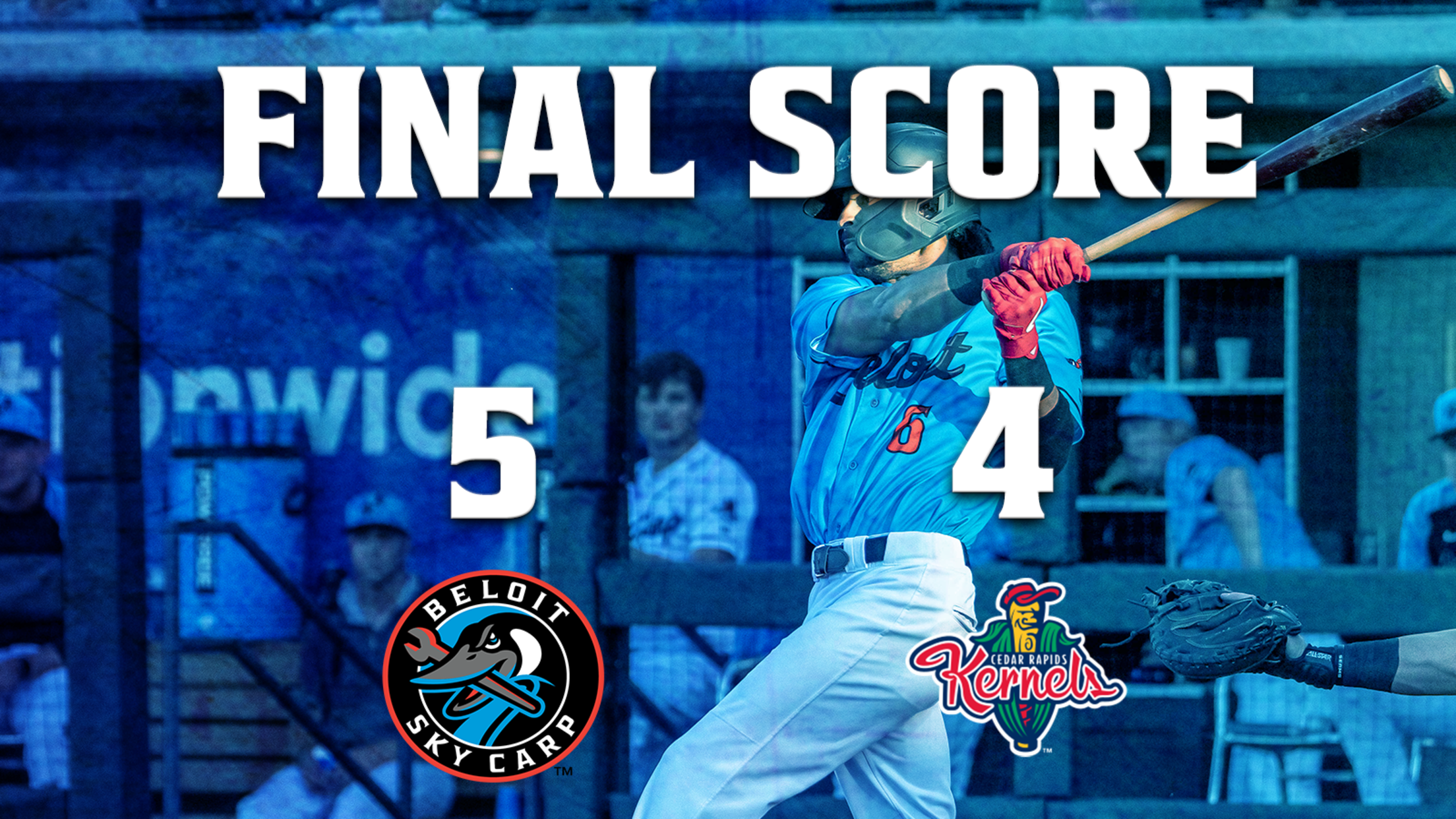 CEDAR RAPIDS, IA - The Sky Carp used a four-run rally in the sixth and timely pitching in the late innings to defeat Cedar Rapids 5-4 on Thursday night at Perfect Game Field. The victory is Beloit's fourth straight, third straight against Cedar Rapids and eighth consecutive road win. The
CEDAR RAPIDS, IA - The Sky Carp used a four-run rally in the sixth and timely pitching in the late innings to defeat Cedar Rapids 5-4 on Thursday night at Perfect Game Field.
The victory is Beloit's fourth straight, third straight against Cedar Rapids and eighth consecutive road win.
The Kernels jumped out to an early 2-0 lead, scoring on wild pitches from starter Evan Fitterer in both the first and second innings.
Beloit was able to respond in the third, as Jose Salas delivered a two-out RBI double to slice the lead to 2-1.
Fitterer settled in, working 1-2-3 innings in the third and fourth, but ran into more trouble in the fifth. After Kyler Fedko reached on an error by second baseman Federico Polanco, Seth Gray ripped an RBI double to make it 3-1 Kernels.
In the sixth inning with one out, the Kernels handed the ball to Bobby Milacki, who entered the outing with an ERA under two. The Sky Carp jumped all over him for three straight hits: Victor Mesa Jr started the rally with a double, which was followed by a game-tying 2-run homer from Bennett Hostetler.
Ynmanol Marinez singled to keep the pressure on. Then, with two outs, Kyler Castillo and Federico Polanco both singled to load the bases for Tevin Mitchell.
Mitchell, who collected his first hit of the season in the fifth after starting 0-30, scorched a liner to left to score two and put Beloit in front 5-3.
Chris Mokma was called upon to preserve the lead and did so. But not without drama.
Mokma stranded two runners in the sixth after back-to-back infield singles with two outs. In the seventh, Mokma ran into runners on the corners with one out but bounced back with a strikeout and a groundout to avoid damage.
Raul Brito took over and retired five straight batters in the eighth and ninth, but the Kernels fought down to their last out.
Cedar Rapids singled three straight times, capped by an Aaron Sabato knock to bring the Kernels within one. Then, Brito tossed a wild pitch to move the tying run to third and the winning run to second. However, Brito didn't buckle and induced a game ending groundout to shortstop.
With the victory, the Sky Carp pull back to .500 at 49-49. It's the second time Beloit has hit the .500 mark since Opening Day, and the first time since June 26.
The series continues tomorrow at 6:35, with Jackson Rose on the mound for Beloit. Fans can tune into the action for free on the Big Radio app.