Beloit Snappers and Janesville Jets Open Storefront In Downtown Janesville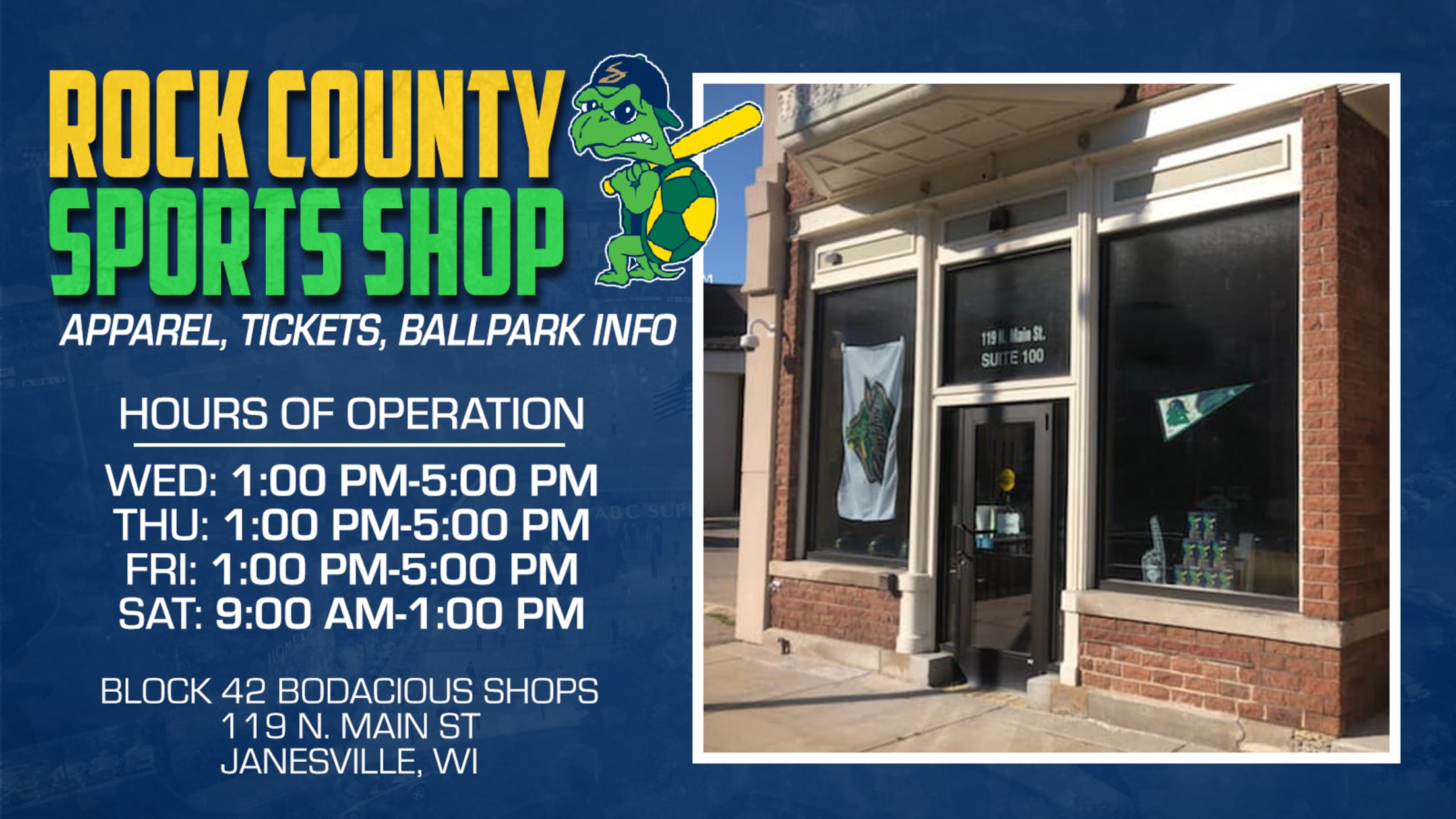 Beloit, WI – The Beloit Snappers and the Janesville Jets have jointly opened Rock County Sports in downtown Janesville, a one-stop sports shop location for team apparel, merchandise, and tickets to fans from Rock County's local teams. Located in the Bodacious Shops of Block 42 on North Main Street in
Beloit, WI – The Beloit Snappers and the Janesville Jets have jointly opened Rock County Sports in downtown Janesville, a one-stop sports shop location for team apparel, merchandise, and tickets to fans from Rock County's local teams. Located in the Bodacious Shops of Block 42 on North Main Street in Janesville, the store will be open Wednesday-Friday from 1:00-5:00 PM and Saturdays from 9:00 AM-1:00 PM and can be reached at (608)-322-9012.
"We're all missing baseball, so we couldn't be more excited about having the chance to spend time with our fans and ­introduce Snappers baseball to new fans at Rock County Sports," Snappers general manager Jeff Gray said. "This is a great partnership with the Jets to make team apparel and tickets convenient and accessible for local fans and a terrific chance to showcase the beautiful riverbend stadium coming to the community in 2021."
In addition to offering a full selection of team apparel and merchandise, the shop will also feature a gallery of images, artwork, and renderings featuring the Snappers upcoming riverbend stadium for fans to browse. The new stadium, privately funded by Diane Hendricks of Hendricks Commercial Properties, Quint Studer of the Studer Family of Companies, and community investors from across Rock County, is set to open in 2021 and will usher in a new era of Beloit Snappers baseball. Featuring a capacity of over 3,500, a 360-degree concourse, an indoor stadium club, outdoor group areas, and artificial turf, the ballpark will serve as the home field for the Snappers and be utilized for community events throughout the year.
Fans will be able to place $100 deposits on Season Ticket Memberships for the 2021 Beloit Snappers season at the shop, guaranteeing themselves front-of-the-line priority access to pick out seats in the new ballpark, invites to exclusive events leading up to the opening of the season, and other Season Ticket Member benefits.