Beloit Snappers Welcome Home Two Local Front Office Staff Members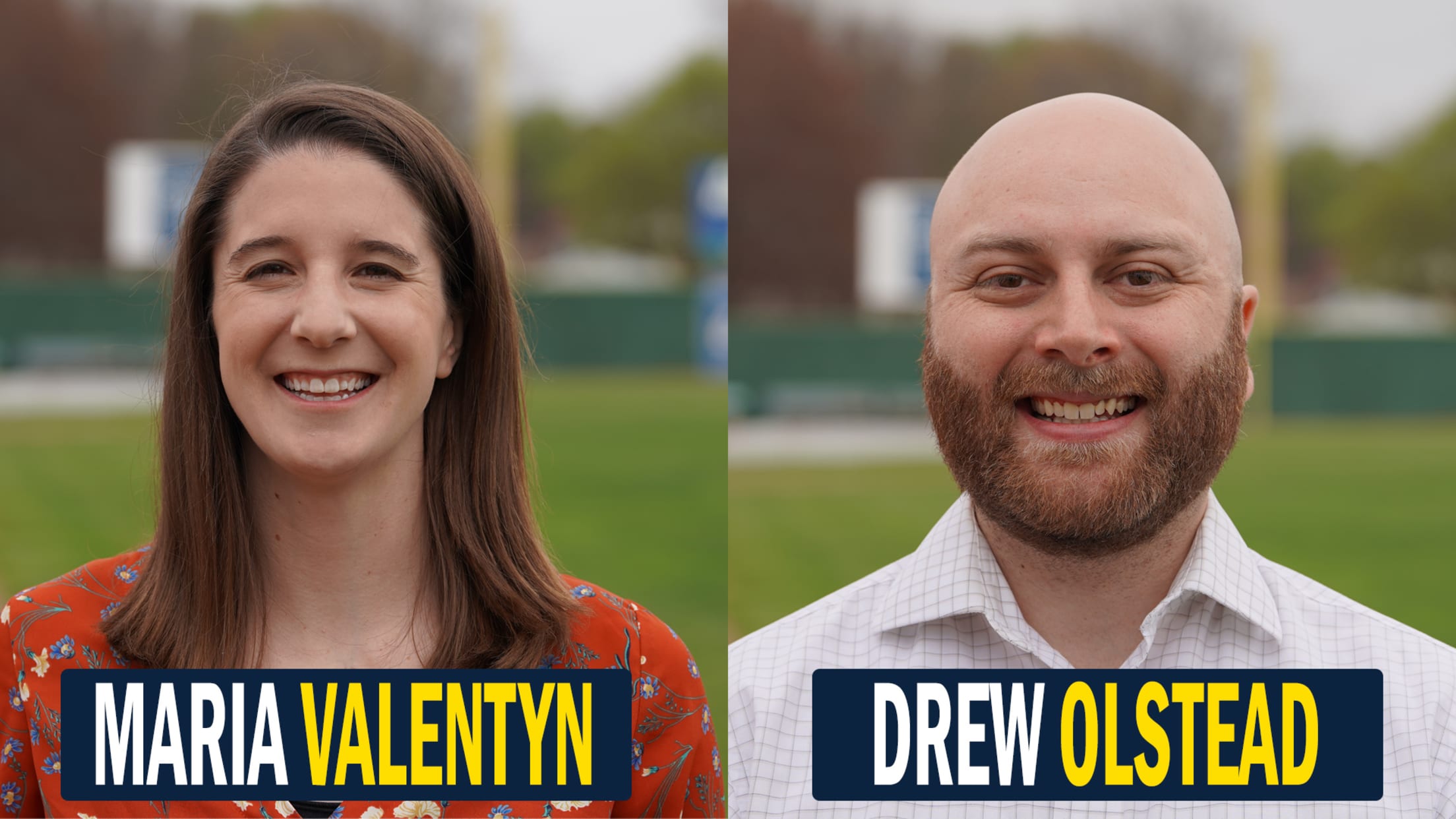 BELOIT, WI – For the 2021 season, the Beloit Snappers are introducing the theme 'Welcome Home.' The Snappers are welcoming the fans home after 600 days without a crack of the bat or the roar of the crowd. They are also welcoming fans home to a brand-new stadium located in
BELOIT, WI – For the 2021 season, the Beloit Snappers are introducing the theme 'Welcome Home.' The Snappers are welcoming the fans home after 600 days without a crack of the bat or the roar of the crowd. They are also welcoming fans home to a brand-new stadium located in downtown Beloit on the banks of the Rock River. And finally, the Snappers are pleased to welcome home two new front office staff members from the Wisconsin area.
Drew Olstead – Vice President of Corporate Sales and Maria Valentyn – Vice President of Marketing and Strategy joined the team last week.
"Both Drew and Maria have extensive experience working in the operations and sales side of professional baseball," team president Jeff Jurgella said. "We are so excited to welcome them home, back into our community."
Olstead grew up in Beloit and graduated from F.J. Turner High School in 2011. He continued his education at the University of Wisconsin - Madison with two degrees: Economics and Communication Arts. Beloit has always been home for Olstead.
"My family has been a part of the Beloit Community for over 100 years. The City of Beloit means everything to me as it made me into the person I am today," Olstead said.
He worked for a variety of professional teams including the Green Bay Packers, Arizona Diamondbacks, St. Louis Blues, and Chicago Cubs but when the opportunity arose to come home and serve as the VP of Sales for the Snappers, he simply couldn't say no.
"The chance to come home and serve the Greater Beloit area was too good to pass up," Olstead said. "I want to bring the team places it has never gone before.
Valentyn also grew up in Wisconsin. She grew up in Brookfield just outside of Milwaukee. However, after graduating high school she moved Northeast to pursue a degree in Business Administration at Saint Michael's College in Vermont.
Valentyn decided to leap into the sports world during her junior year of college. She secured an internship with the Vermont Lake Monsters in 2015 that would eventually turn into a manager position with the Lake Monsters as the Director of Marketing. She would soon be "called up" to the AAA Lehigh Valley IronPigs as the Director of Sponsorship Services
Her dad accepted a position with Regal Beloit about six years ago and not long after her family made the move down to the Beloit area. When the opportunity arose to come back home and serve as the VP of Marketing and Strategy for the Snappers, the choice was simple.
"Helping the community say goodbye to the treasured Pohlman Field and then welcome them into the incredible, new stadium, is the opportunity of a lifetime," Valentyn said. "While change can be daunting, I know what this team means for the community. I couldn't be more excited about this opportunity.
The Beloit Snappers will open the 2021 season on Tuesday, May 4 in Appleton against the Wisconsin Timber Rattlers before playing their home opener on Tuesday, May 11 against the South Bend Cubs. For more information and tickets or group outings, please call our front office at 608.362.2272 or visit SnappersBaseball.com