Zubia's blast leads Beloit past Kernels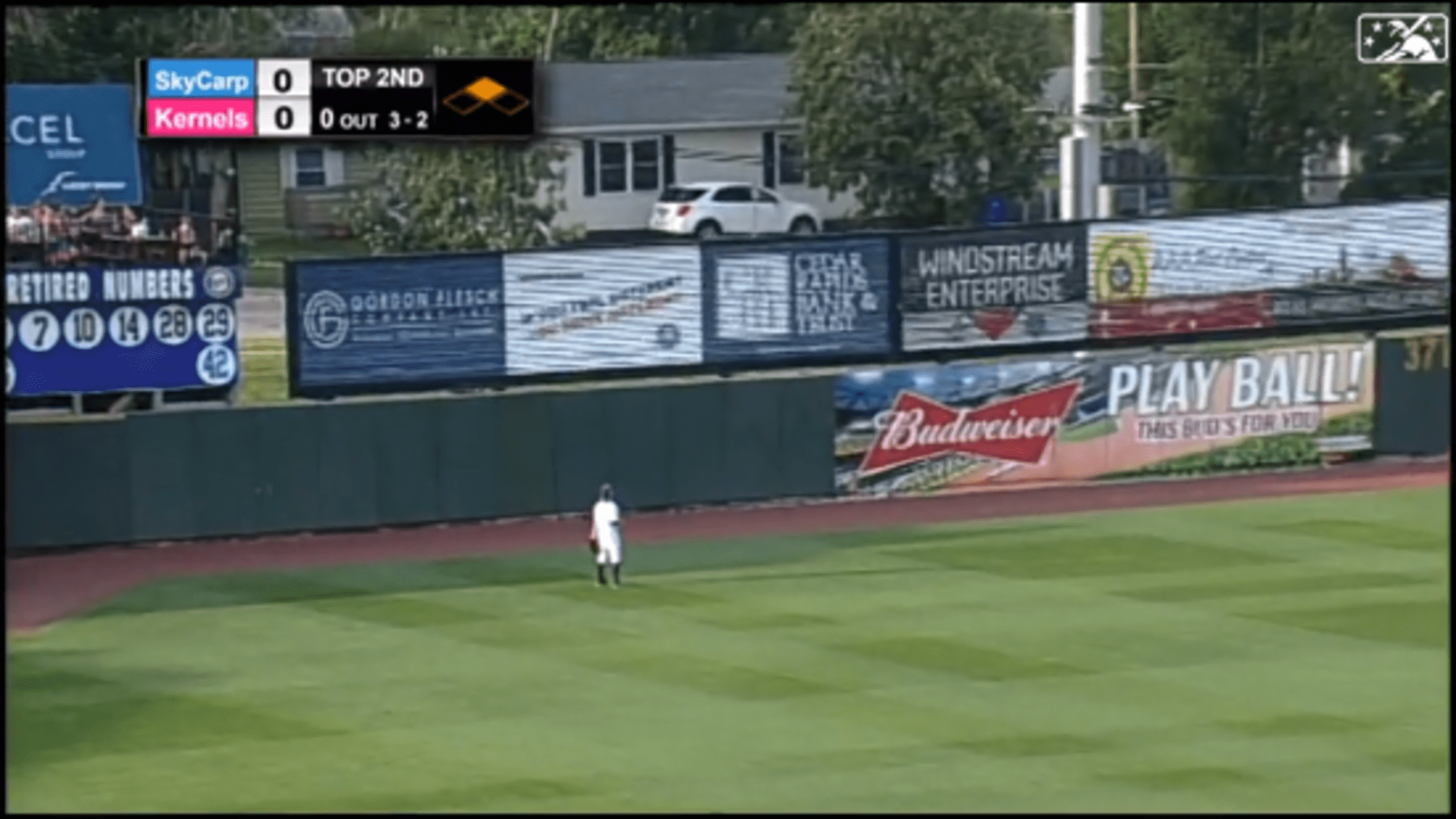 CEDAR RAPIDS, IA - Beloit needed just one swing to take down the Cedar Rapids Kernels 2-1 to seal a series win on Saturday night at Perfect Game Field. The swing was a massive one. With Ynmanol Marinez on second base with no outs in the second inning, Zach Zubia
CEDAR RAPIDS, IA - Beloit needed just one swing to take down the Cedar Rapids Kernels 2-1 to seal a series win on Saturday night at Perfect Game Field.
The swing was a massive one.
With Ynmanol Marinez on second base with no outs in the second inning, Zach Zubia launched a 3-2 pitch 464 feet to left field, out of the ballpark and across the street to give the Sky Carp a 2-0 lead.
From there, it was all Beloit pitching.
Sky Carp starter Dax Fulton faced one over the minimum in his first three innings, but ran into trouble in the fourth.
The lefty allowed three singles, including an RBI knock off the bat of Jeferson Morales that trimmed the lead to 2-1. Fulton buckled down and stranded the tying run on second to end the frame.
Fulton handed the game off to Tyler Eckberg after five strong innings. Eckberg followed the act, striking out four in two scoreless innings.
In the eighth, Brady Puckett entered and worked a 1-2-3 frame. He stayed in for the ninth and retired the first two batters he faced.
Then, the Kernels stirred up some final out drama for the second time in the series. Will Holland blooped a double down the line in right to put the tying run on second. Mikey Perez worked a walk to put the tying run on base.
With two on, Puckett induced a bloop to center against Willie Joe Garry Jr. Victor Mesa Jr. raced in from center to make a sliding catch to seal the victory.
With the win, Beloit goes 50-50 in the first 100 games of the year. The series victory is their sixth consecutive road series win.
The Sky Carp wrap up the six-game set tomorrow at 2:05. Lefty Luis Palacios gets the starting nod. Fans can tune into the action on the Big Radio app.
Beloit returns home to start a six-game series with the West Michigan Whitecaps, the high-A affiliate of the Detroit Tigers, on Tuesday at 6:35. Tickets are available now on SkyCarp.com.