Prospects1500 Preview - Ashby, Zavolas, Crawford and Lazar
Four Pitching Prospects Featured for 2021 Season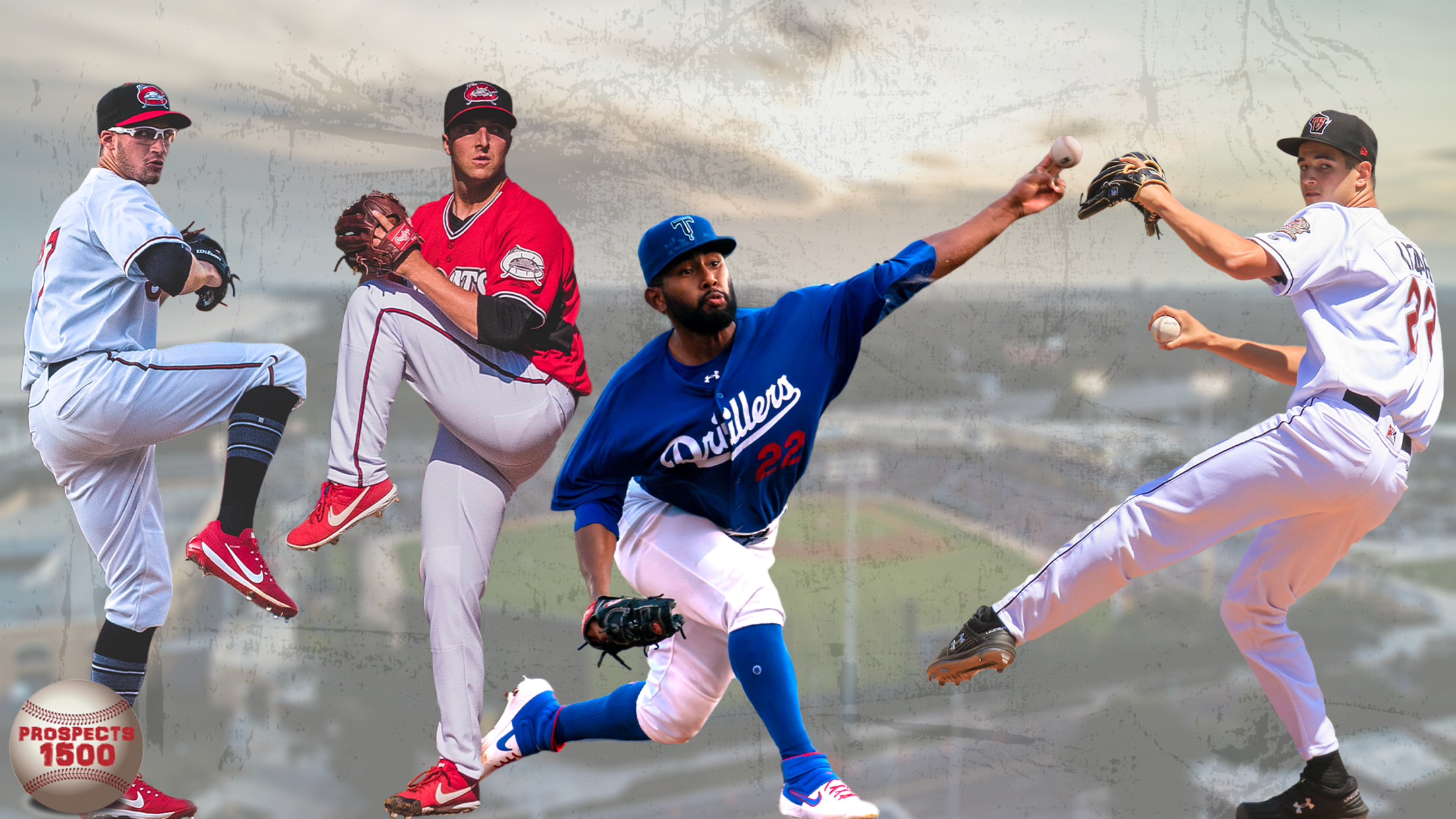 (Ashby and Zavolas - Carolina Mudcats, Crawford - Tim Campbell, Lazar - Wisconsin Timber Rattlers)
After previewing three position players last week, the Biloxi Shuckers and Prospects1500 continue to preview potential talent projected to be in Biloxi for the 2021 season. Turning the page to pitching prospects, David Gasper offers some insight into pitchers Aaron Ashby, Noah Zavolas, Leo Crawford and Max Lazar. You can
After previewing three position players last week, the Biloxi Shuckers and Prospects1500 continue to preview potential talent projected to be in Biloxi for the 2021 season. Turning the page to pitching prospects, David Gasper offers some insight into pitchers Aaron Ashby, Noah Zavolas, Leo Crawford and Max Lazar. You can read last weeks installment featuring Tristen Lutz, Mario Feliciano and Brice Turang here.
Aaron Ashby
Age: 22
Highest Level: High-A
The winner of the Brewers' 2019 Minor League Pitcher of the Year award, Ashby pitched extremely well across two levels, pitching to a 3.54 ERA in Low-A Wisconsin before earning a mid-season promotion to High-A Carolina and posting a 3.46 ERA there. He put up gaudy strikeout numbers in Low-A but also has a little trouble with walks. Ashby added velocity in 2020, now sitting in the mid-90s instead of the low-90s and has a hammer curveball, the best in the Brewers system, per Baseball America. Ashby also has a slider that can be a plus-pitch going forward.
Noah Zavolas
Age: 24
Highest Level: High-A
After going through an offseason velocity program with the Brewers, Zavolas was seeing some gains with his velocity heading into 2020 after normally sitting around 88-91 MPH on his fastball. Zavolas also added pitches to his repertoire, now possessing six pitches in his arsenal. He has impeccable command, with just a 1.56 BB/9 in 2019 in the Carolina League. Zavolas was named the 2019 Carolina League Pitcher of the Year with his 2.98 ERA in 22 starts.
Leo Crawford
Age: 24
Highest Level: Triple-A
Just coming over in the Corey Knebel trade, Crawford is an interesting addition to this Brewers farm system. A funky, crafty lefty that doesn't show overpowering velocity but is able to get guys out and throw strikes. Crawford has a career 3.22 ERA in the minors and a low 2.27 BB/9. Crawford has an excellent changeup and could end up in the back end of a rotation or possibly in the bullpen.
Max Lazar
Age: 21
Highest Level: Low-A
Lazar doesn't excite much with his velocity, sitting in the upper 80s-low 90s range, but he's been able to find success. He dominated in 2019 with a 1.50 ERA in Rookie ball three games and then a 2.39 ERA in 19 games in Low-A. He also struck out 119 batters in just 85 IP in 2019. Lazar has a plus-changeup and great control that gives him the upside of a solid rotation piece down the road.
The third and final installment of this series with Prospects1500 debuts next week. Stay tuned for the finale and see how Prospects1500 ranks the Brewers top 50 prospects for the 2021 season here.