At home, Bisons keep wins coming
Herd rallies for ninth straight win, 5-3, over PawSox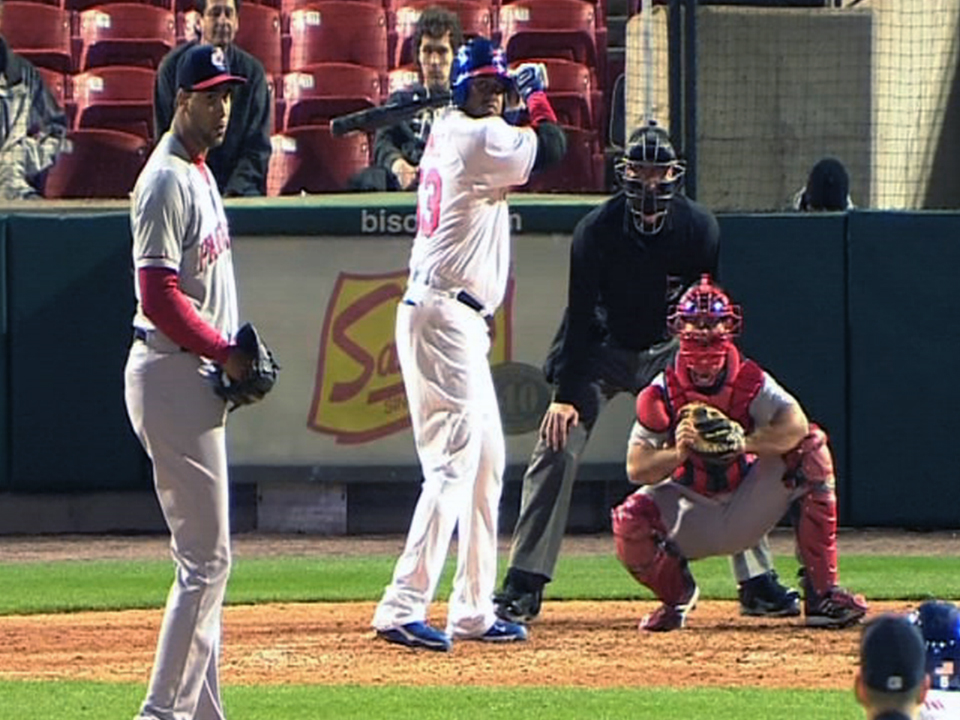 By Blake Arlington / Buffalo Bisons | April 23, 2013 5:56 PM ET
The Bisons just completed a perfect 8-0 roadtrip and made sure to bring their winning ways back home to the fans of Buffalo.
The Herd opened a four-game series with Pawtucket at Coca-Cola Field by rallying to defeat the Red Sox, 5-3, on Tuesday night. Luis Jimenez two-out, two-run double in the seventh inning gave Buffalo their ninth straight victory -one shy of the modern era record.
Buffalo swept their way through Syracuse and Lehigh Valley last week, outscoring their opponents 64-25. The perfect trip vaulted the team into first place, one game ahead of Pawtucket.
Both the lead and the win streak looked in jeopardy on Tuesday as Pawtucket jumped out to a 3-0 in the first inning. But as Edgar Gonzalez and three relievers kept the PawSox at bay, the high-powered Bisons offense took over.
Jimenez got the Bisons on the board with an RBI-double in the fourth and then scored himself on one of Josh Thole's three hits on the night.
In the seventh, Jimenez came through once again. After a Jim Negrych double and a walk to the speedy Anthony Gose, Jimenez lined a double to the left-centerfield gap off former Bisons reliever, Pedro Beato. Both runners scored easily as the ball rolled to the wall, giving Buffalo the 4-3 lead.
With three RBI in the game, Jimenez ran his season total to 20 in just 14 games. The total is tied for the International League lead.
Thole added insurance in the ninth inning with his first home run of the season.
The Bisons will look for their 10th straight win on Wednesday night at Coca-Cola Field. Buffalo has twice won 10 games in a row, April 18-28, 2002 and August 12-21(1), 2004.
BISONS NOTES: The three-run deficit was the Bisons largest comeback win of the season…Jim Negrych had two more hits and a walk. The Buffalo-native is now hitting an even .500 (22-44) on the season…Anthony Gose scored his International League-leading 18th run of the season.
-the herd-
This story was not subject to the approval of the National Association of Professional Baseball Leagues or its clubs.
View More