Nolin dominates in 6-2 Bisons win
Southpaw allows just one hit in 6.1 innings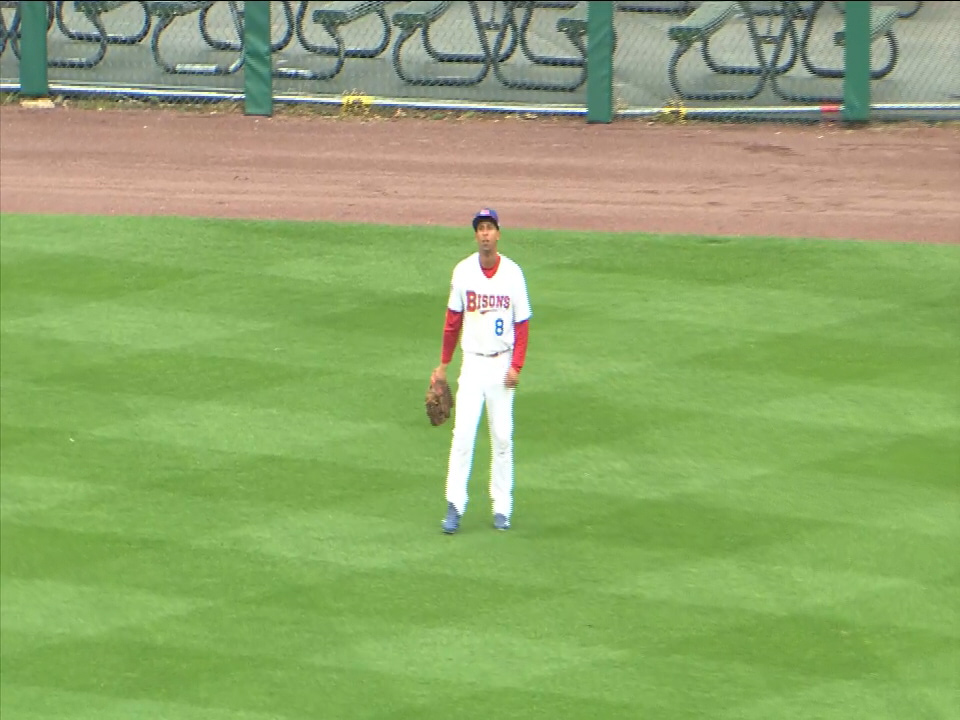 By Blake Arlington / Buffalo Bisons | April 26, 2014 7:22 PM ET
Great pitching, clutch hitting, solid defense.
The Bisons had it all as they opened an eight-game homestand with a 6-2 victory over the Louisville Bats on Saturday afternoon at Coca-Cola Field.
Great pitching in the form of Sean Nolin. The southpaw allowed just one hit over 6.1 innings of work to improve to 2-0 on the young season. He retired the final seven batters he faced to lower his ERA to 1.96.
The clutch hitting for Buffalo came in a four-run fourth inning. All four tallies came with two outs as Dan Johnson, Kevin Pillar and Steve Tolleson produced back-to-back-to-back RBI hits. Jared Goedert also singled home a run as the Herd sent nine-men to the plate.
Buffalo extended their advantage to 6-0 thanks to Chris Getz's RBI-single in the fifth inning and Erik Kratz's mammoth solo home run in the sixth. The defense then kicked into gear to protect the lead. Anthony Gose made a full-extension grab of a liner from Mike Wilson to rob the Bats' left fielder of extra bases.
With two Louisville runners on base in the eighth, Bobby Korecky snagged a hard-hit comebacker to end another Bats' rally.
Korecky's 1.1 innings of shutout relief earned him his first save of the season. The reliever is one of only two pitchers in all of affiliated baseball that has enough innings to reach league qualification and has not allowed a run this season.
BISONS NOTES:Sean Nolin has now given the Bisons two consecutive scoreless starts in a row. The southpaw threw six innings of three-hit baseball last Saturday in Pawtucket…Eight of the nine batters in the Bisons' lineup had hits…In his first game at Coca-Cola Field as a Bison, outfielder Darin Mastroianni had two doubles and two runs scored.
-the herd-
This story was not subject to the approval of the National Association of Professional Baseball Leagues or its clubs.
View More