Game 13: Almond cycles, leads Missoula past Boise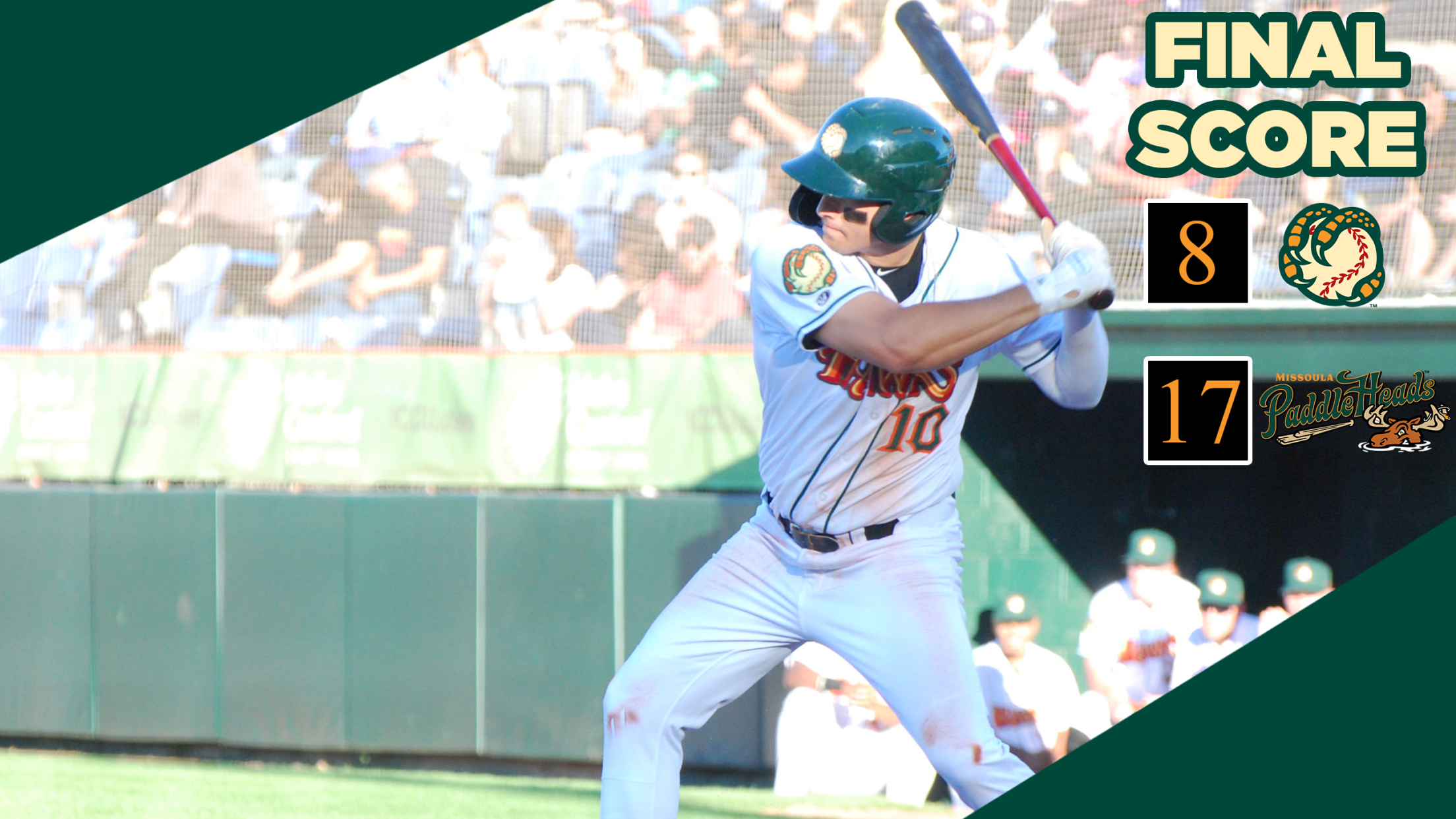 Missoula, MT- Offense was again the story of the night as the Missoula PaddleHeads knocked off the Boise Hawks 17-8 at Ogren Park at Allegiance Field in Missoula. Boise came out the blocks quickly, scoring three in the top of the first. Bryce Brown opened the game with a leadoff
Missoula, MT- Offense was again the story of the night as the Missoula PaddleHeads knocked off the Boise Hawks 17-8 at Ogren Park at Allegiance Field in Missoula.
Boise came out the blocks quickly, scoring three in the top of the first. Bryce Brown opened the game with a leadoff single before stealing second base and coming home to score on a Myles Miller single.
Miller would also swipe 2nd base and he scored when Wladimir Galindo rocked a single back up the middle.
Ricardo Sanchez would add the final run of the frame when he drove in Galindo with a flare to left.
Missoula would get five off Hawks starter, Mitch Lines, in the bottom half of that very same inning to take the lead before the Hawks tied it up in the second.
Kolton Kendrick doubled to dead center and Brown walked before Miller hit another single, this time to load the bases.
Galindo would come through again, this time with two outs, stroking a single to left to drive home Kendrick and Brown.
The PaddleHeads would keep pulling away until the top of the fifth, when Hidekel Gonzalez and Sanchez went back-to-back leading off the inning to cut the score to 12-7.
Missoula used a three run bottom of the sixth, punctuated by a cycle-completing triple by Zac Almond, to make the score 16-8 and then added the last marker in the seventh.
Almond against the Hawks this season is now 15 for 21, with 16 RBIs and three home runs, including a Grand Slam.
Zach Penrod will take the hill tomorrow, Sunday June 6th, for Boise as they look to even up the series, with first pitch scheduled at 5:15 in Western Montana