Game 19: Collins' three-RBI night leads Boise to 4-1 win over Everett
Collins now leads team with 13 RBIs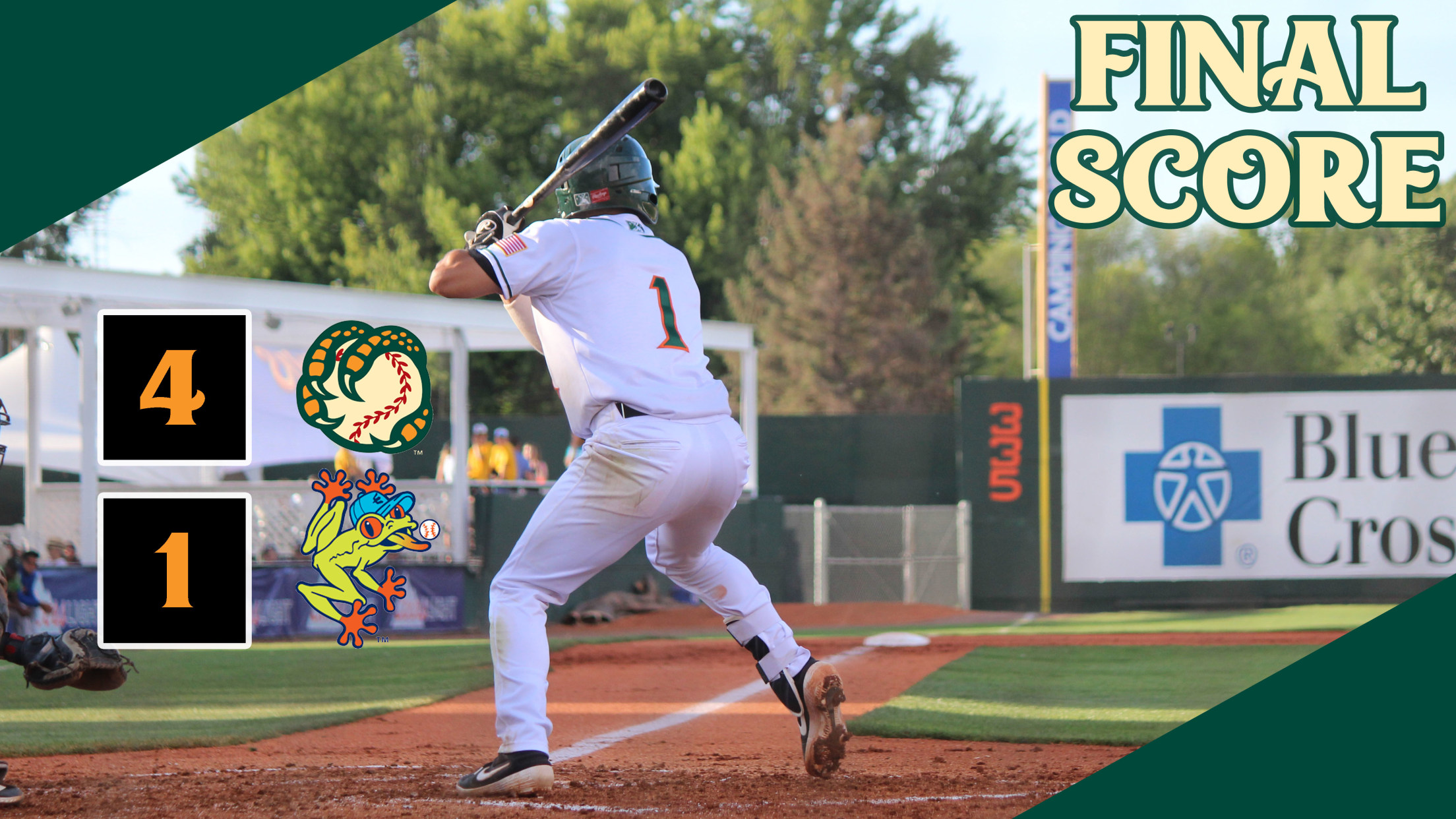 EVERETT, WA - A three-RBI night from Isaac Collins pushed the Boise Hawks (Short Season A affiliate of the Colorado Rockies) to a 4-1 victory over the Everett AquaSox (Short Season A affiliate of the Seattle Mariners) for their first road victory of the year. The scoring started for the
EVERETT, WA - A three-RBI night from Isaac Collins pushed the Boise Hawks (Short Season A affiliate of the Colorado Rockies) to a 4-1 victory over the Everett AquaSox (Short Season A affiliate of the Seattle Mariners) for their first road victory of the year.
The scoring started for the Hawks in the top of the third inning. After Trevor Boone walked, he then stole second base with one out in the inning. Collins then lifted a ball off the top of the center field wall for a double, scoring Boone and making it 1-0 Boise.
Everett would plate their first run with an RBI-double to left from Trent Tingelstad and would tie the game 1-1 in the bottom of the fourth inning.
Boise would respond with a three-run inning in the top of the seventh inning. After Daniel Cope and Boone walked, Collins zipped a triple down the right field line that scored two runs and gave the Hawks the 3-1 advantage. The next batter, Ezequiel Tovar smacked a base hit into left field that scored Collins and made it 4-1.
Frederis Parra recorded another fantastic start on the season where he pitched six innings, gave up only five hits, one run (unearned) and three strikeouts. This marked the third consecutive start for Parra where he didn't give up an earned run.
Jacob Wallace collected his third save of the season. The right-hander gave up a walk and dealt two strikeouts to secure the 4-1 win for Boise.
These two will battle in the rubber game tomorrow night with first pitch scheduled for 7:05 PDT (8:05 MDT). Eris Filpo is expected to start for the Hawks tomorrow.