New Life
How new additions can add fuel to the ever-growing fire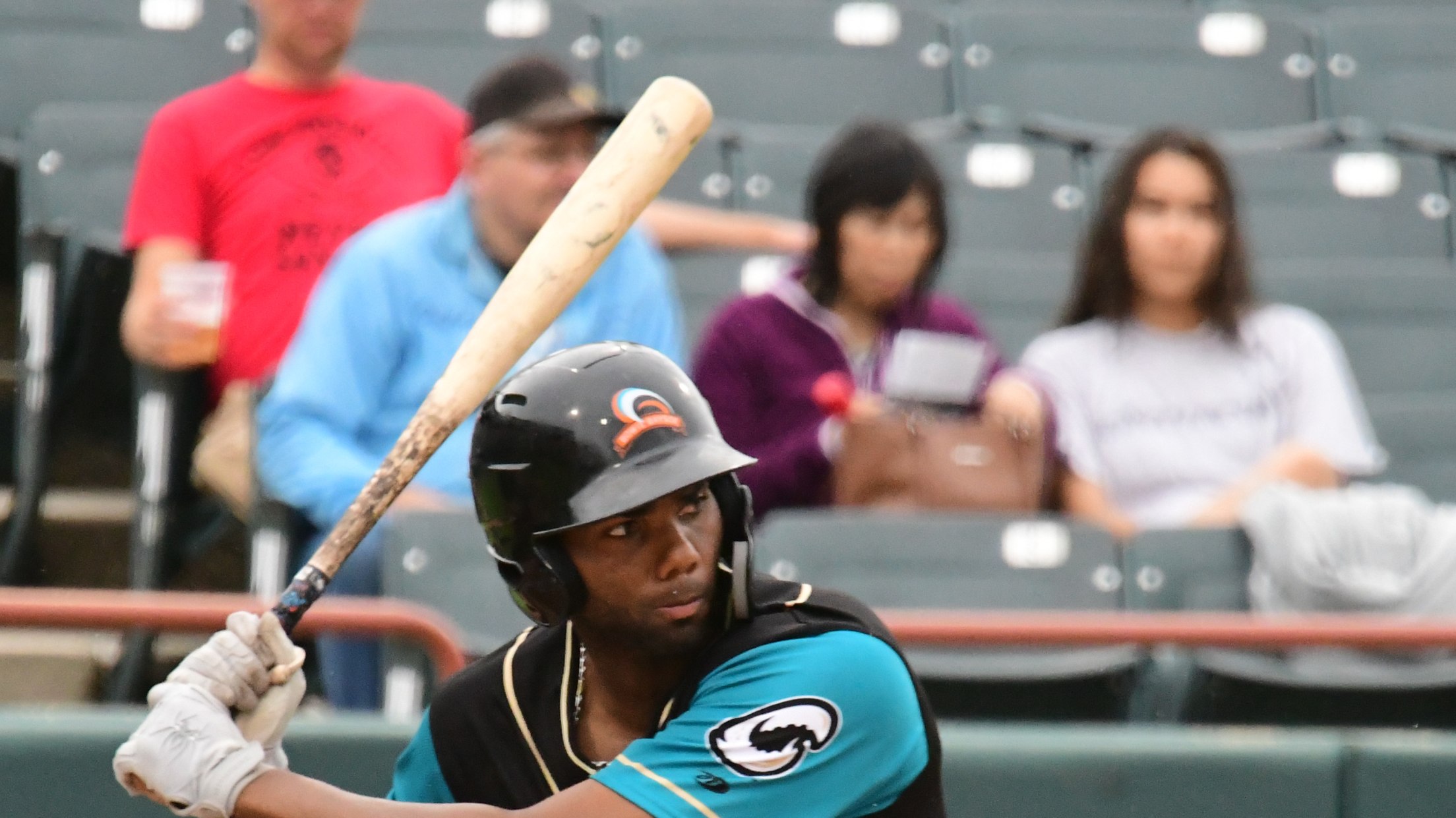 Founded in 1498, the city of Santo Domingo in the Dominican Republic is the oldest continually inhabited European settlement in the Americas.
Founded in 1498, the city of Santo Domingo in the Dominican Republic is the oldest continually inhabited European settlement in the Americas.
Tradition and history run deep from the cobblestone streets of the central historic district outwards through the many neighborhoods and communities within the city's borders.
This great city is the home of Baysox first baseman Aderlin Rodriguez, whose journey to the current stop in Bowie, MD, started within the streets of one of those neighborhoods.
"I think there is no better place to grow up," said Rodriguez. "The weather is always hot and tropical, and being able to grow up with your people is special."
It's no secret that the sport of baseball reigns supreme in the Dominican Republic. Kids start swinging a bat and throwing a ball at quite the young age.
"I started (playing) when I was 5 years-old," said Rodriguez. My brother and I used to like playing around our neighborhood. Most of the time we were late to do our homework from school, so my mom was annoyed all the time.
"My grandpa was the one that took us to the baseball field. At first, it was like a punishment to take us to the field, so that we would be out of the streets for a while."
What may have started out as a parenting tactic to keep the boys out of trouble soon turned into something a bit more impactful.
"Baseball is the number one sport in the Dominican and that is probably why I liked it growing up," said Rodriguez. "At one point, it became part of my life. It became more than just a game. That is what I love (about baseball).
It certainly didn't hurt having an older brother to show young Aderlin the route of turning baseball into a career.
"My brother (Mario) is older than me," said Rodriguez. "At first, we didn't know anything about being a professional ball player; we were just playing. He was the first one that took it that way and he signed with the Giants when he was 17 years old. So, I kind of followed him. That's when I learned about being professional and trying to make it to the big leagues and how to live my dream.
"The first time someone saw me, it wasn't like a tryout. I was 13 or 14 years old. I was playing and they were seeing the talent that I could have. Then, when I was about 14 or 15, that is when I started working even harder to try to become a professional ball player."
The dream became a reality In 2008, when Rodriguez signed with the New York Mets. His professional debut came in 2009 in St. Lucie, Fla., as a member of the Gulf Coast League Mets. For the first time, Rodriguez was playing professional baseball in the United States.
"At first, it's hard because of the language," said Rodriguez. "Everything (in order) to communicate with the people (is difficult). Sometimes, you want to order food or the coaches want to give you any information directly to you, but it's difficult because you can't speak (the language). Being far from my family was tough, too, because it was the first time that I was away from them.
"It got easier, though. In 2008, I came for a month of introduction to the league and then, the next year, I came here for Spring Training. Year after year, you get more used to it and it kind of gets normal to you."
Now, in his 10th season as a professional baseball player, Rodriguez has become a veteran on the field and in the clubhouse. There has also been one other change to his story in recent months.
Aderlin met his wife, Albacruz, through a family connection. Originally from Santiago in the northern region of Dominican Republic, Albacruz is the cousin of Aderlin's brother's wife. While on vacation in Santo Domingo, the two of them first met.
In early June of 2018, while the Baysox embarked on their lone trip to Portland, Maine, Rodriguez was in a hospital with Albacruz. Bowie was busy taking two out of three from the SeaDogs, while Aderlin and Albacruz were busy obtaining a pair of their own.
Into the world came twins Adaiah and Emanuel. The Baysox first baseman was now a father.
"I was happy," said Rodriguez. "I was with my sister and my wife. When the news came (that we were expecting), I was not expecting it and the moment was life-changing. I think for me it is the most important thing I have accomplished in my life. It is even more special when you don't expect the news to come."
In a baseball sense, the season's outlook changed for the better as well. Rodriguez batted .197 in April and .242 in May, but June turned out to be a bit different. The new dad posted a .313 batting average with six home runs and 22 RBI during the season's third month. Those two totals were more than the totals of the first two months combined.
Coincidence? Not so much.
"Sometimes, there are things that affect you and you don't realize it," said Rodriguez. "I thought I was playing the same way as I am doing now. I didn't feel the pressure, but it is not the same to have the date in mind of when they (may) come, thinking about her being okay. However, the numbers make it look as the things have changed in my game, it does look different."
Rodriguez may have retained the same power stroke that made him such a potential threat in the heart of the Bowie lineup over the previous two seasons, but the game of baseball as a whole has taken on a new meaning with his twins breathing new life.
"It changes because you have to take care of someone now and, at the same time, I want to live as an example and be the best Dad for them. When you wake up, you just always want to make sure they are fine. It is life-changing."
The distance between Rodriguez and his family is often greater than any new father would like, but the role that Albacruz plays in this new life makes the entire situation okay for Aderlin.
"(Baseball) is my job," said Rodriguez. "I can be focused in my job knowing they are okay with their mom. So, I will enjoy it when the time comes to be with them, but for now I'm focusing on my job.
"She is a strong woman," said Rodriguez. "God blessed me with the one that fits me. She has always been there for me in the tough moments and the good ones, too. I want to be the best (dad) they can have, but I know that my kids have the best mother possible."
In the period of about a decade, the story of Rodriguez has gone from a 16-year-old making his first trip to a new country to becoming a dad. What started as a dream to become a professional baseball player has transformed into something more.
"The overall mindset is completely different," said Rodriguez. "I used to see baseball as the main thing in my life; my number one, I could say. Now, they (matter) a lot more than baseball. I know that if baseball is over tomorrow, I already have something forever. I have them. Before I already had something, but with them what I have is more important than anything else."