Bootleggers Score Six Unanswered in Victory over Greensboro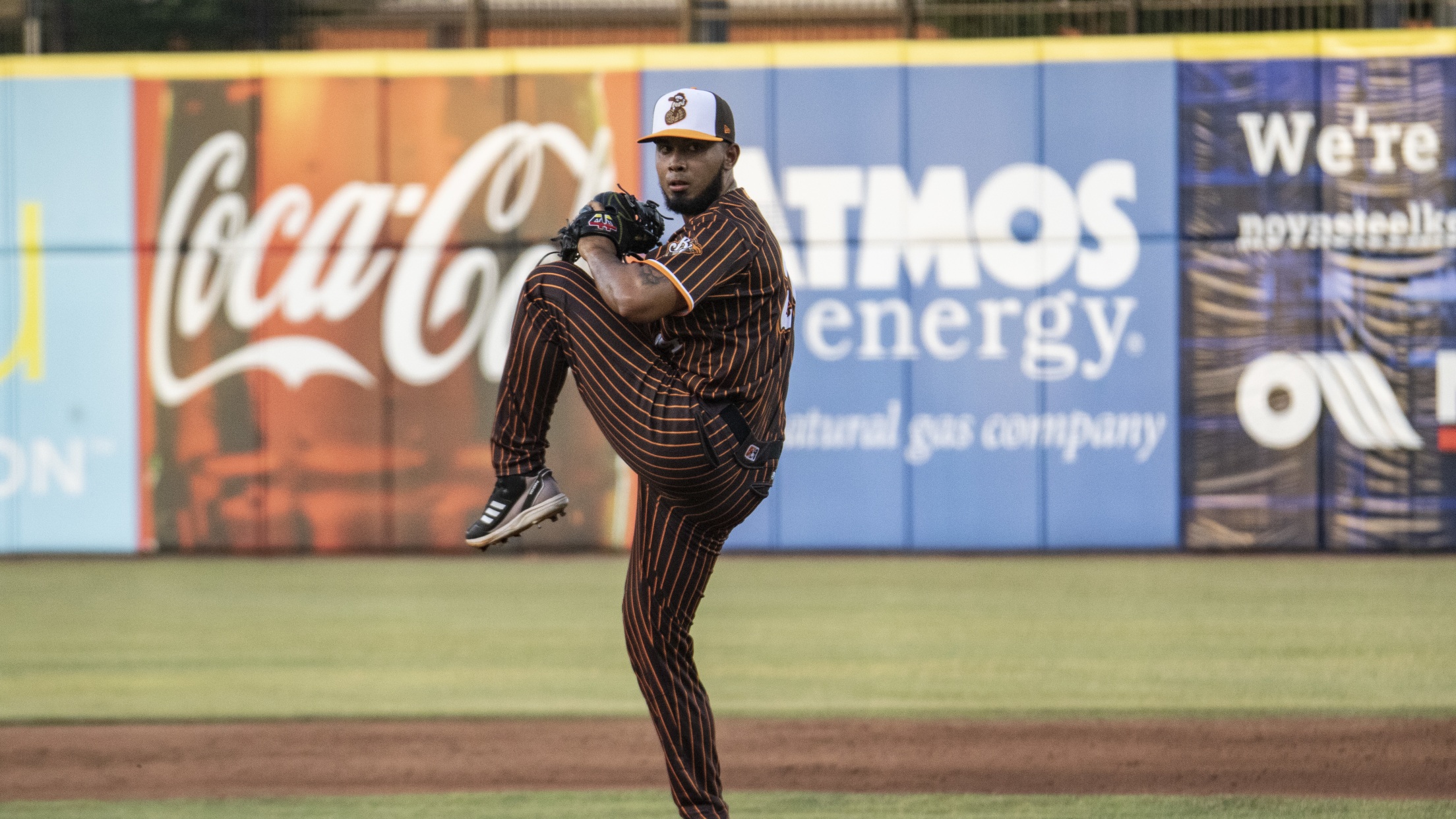 Bowling Green, Kentucky– Heriberto Hernandez hit a three-run homer to help the Bowling Green Bootleggers (20-12, 61-36) take down the Greensboro Grasshoppers (16-16, 43-54) in a 6-3 victory at Bowling Green Ballpark on Thursday. The Hot Rods and Grasshoppers will continue their six-game series on Friday with a 6:35 PM
Bowling Green, Kentucky– Heriberto Hernandez hit a three-run homer to help the Bowling Green Bootleggers (20-12, 61-36) take down the Greensboro Grasshoppers (16-16, 43-54) in a 6-3 victory at Bowling Green Ballpark on Thursday. The Hot Rods and Grasshoppers will continue their six-game series on Friday with a 6:35 PM CT first pitch.
For the second-straight night, Greensboro got on the board first with three base hits in the third inning that gave them a 1-0 lead. The Bootleggers waited until the third to get their scoring started, beginning the frame with an infield hit by Gionti Turner. He advanced to second on a two-out walk issued by Jared Jones to bring up Hernandez. The second pitch Hernandez saw was sent over the left-centerfield wall to give BG a 3-1 lead. Johan Lopez led off the next inning with a solo blast to extend the Bootleggers' lead to 4-1.
BG added two more in the sixth, with the first scoring after Logan Driscoll reached on an error. Lopez send a sacrifice fly into foul territory in shallow right field. Kyle Manzardo tagged up from third base and made it home ahead the catcher's tag to give the Bootleggers a 6-1 lead. Greensboro added runs in the seventh and eighth, but a 1-2-3 ninth sealed the win for the Bootleggers at 6-3.
Anthony Molina (11-1) earned his second victory as a starter this season in 5.0 innings, allowing one run on four hits and struck out three. Victor Muñoz earned the save in 4.0 innings of work, allowing two runs on six hits with a walk and six strikeouts.
Notes: Molina has earned the win in each of his last three outings… He is 2-0 as a starter in Bowling Green… Muñoz struck out six batters for the second time in five appearances… Hernandez has homered in three-straight games… It's the second time a Hot Rods hitter has accomplished this feat this season… He is tied with Manzardo for the most homers on the team (17)… Manzardo extended his hit-streak to eight games… Lopez has reached base safely in 11-straight games… Bowling Green improved to 4-3 as the Bootleggers this season… Bowling Green and Greensboro will continue their series on Friday at Bowling Green Ballpark, with first pitch set for 6:35 PM CT… Hot Rods RH Nathan Wiles (0-1, 4.04) gets the start against Grasshoppers RH Justin Meis (1-3, 6.19)… The game is available to watch on MiLB.tv… Fans can listen to the game on Talk 104.1 FM and 930 AM WKCT and listen via the MiLB First Pitch app on Android and IOS, or go to the Hot Rods website at www.bghotrods.com... Fans can get their tickets for upcoming Hot Rods home games by calling 270-901-2121, visiting the Bowling Green Ballpark box office, or visiting www.bghotrods.com.
###
Hot Rods Baseball