Infante Homers in 3-1 Loss on Thursday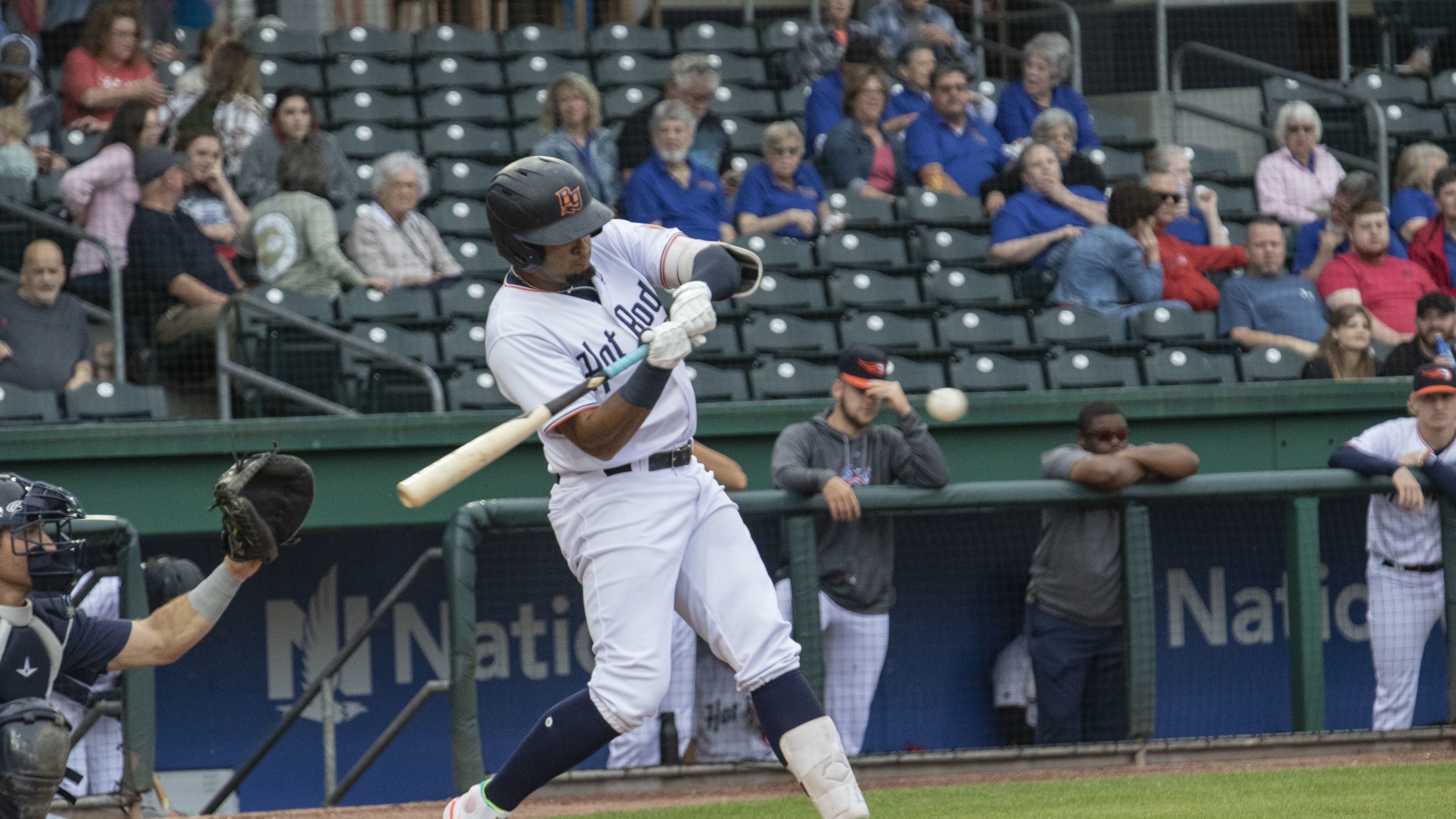 Bowling Green, Kentucky– Diego Infante collected two of the three hits the Bowling Green Bootleggers (35-24) had on Thursday, including a game-tying home run, but BG fell to the Winston-Salem Dash (32-28) 3-1 on at Bowling Green Ballpark. The Dash and the Hot Rods continue their series on Friday with
Bowling Green, Kentucky– Diego Infante collected two of the three hits the Bowling Green Bootleggers (35-24) had on Thursday, including a game-tying home run, but BG fell to the Winston-Salem Dash (32-28) 3-1 on at Bowling Green Ballpark. The Dash and the Hot Rods continue their series on Friday with a 6:35 PM CT first pitch.
Winston-Salem scored first for the third time this series, plating a run in the first inning on a sacrifice fly to make it a 1-0 game. Infante knotted things up in the seventh, leading off the frame with a solo home run to tie the game at 1-1. The Dash responded with two runs in the top of the eighth to jump back to a 3-1 lead. Infante's homer was the Bootleggers' final hit of the game, as Bowling Green lost 3-1.
Nathan Wiles went 4.0 innings with one run allowed, three hits, and three strikeouts in a no-decision. Anthony Molina (6-1) took the loss in 4.0 innings of work, allowing seven hits, two runs and striking out one. Audry Lugo finished things off with a scoreless ninth inning, walking one with a strikeout.
Notes: Wiles' 4.0 innings was the longest start of his professional career… Infante's home run was his second game-tying home run of the season… It was also the 10th time BG tied the game with a home run… Infante had his 12th multi-hit game of the season… With the Hickory's loss on Thursday, BG's magic number to clinch the first-half South Division SAL pennant is now six… The Hot Rods maintain a 0.5-game lead over the Crawdads… The Hot Rods and Dash continue their series at Bowling Green Ballpark on Friday, with first pitch set for 6:35 PM CT… The Dash will send RH Chase Solesky (3-4, 4.21) to the mound to face a Hot Rods RH Logan Workman (1-2, 2.51) … Fans can listen to the game on Talk 104.1 FM and 930 AM WKCT beginning with Hot Rods Gameday at 6:05 PM CT… Fans can also watch live on MiLB.tv, listen via the MiLB First Pitch app on Android and IOS, or go to the Hot Rods website at www.bghotrods.com
###
Hot Rods Baseball