Late Home Run Hands Bowling Green 3-2 Loss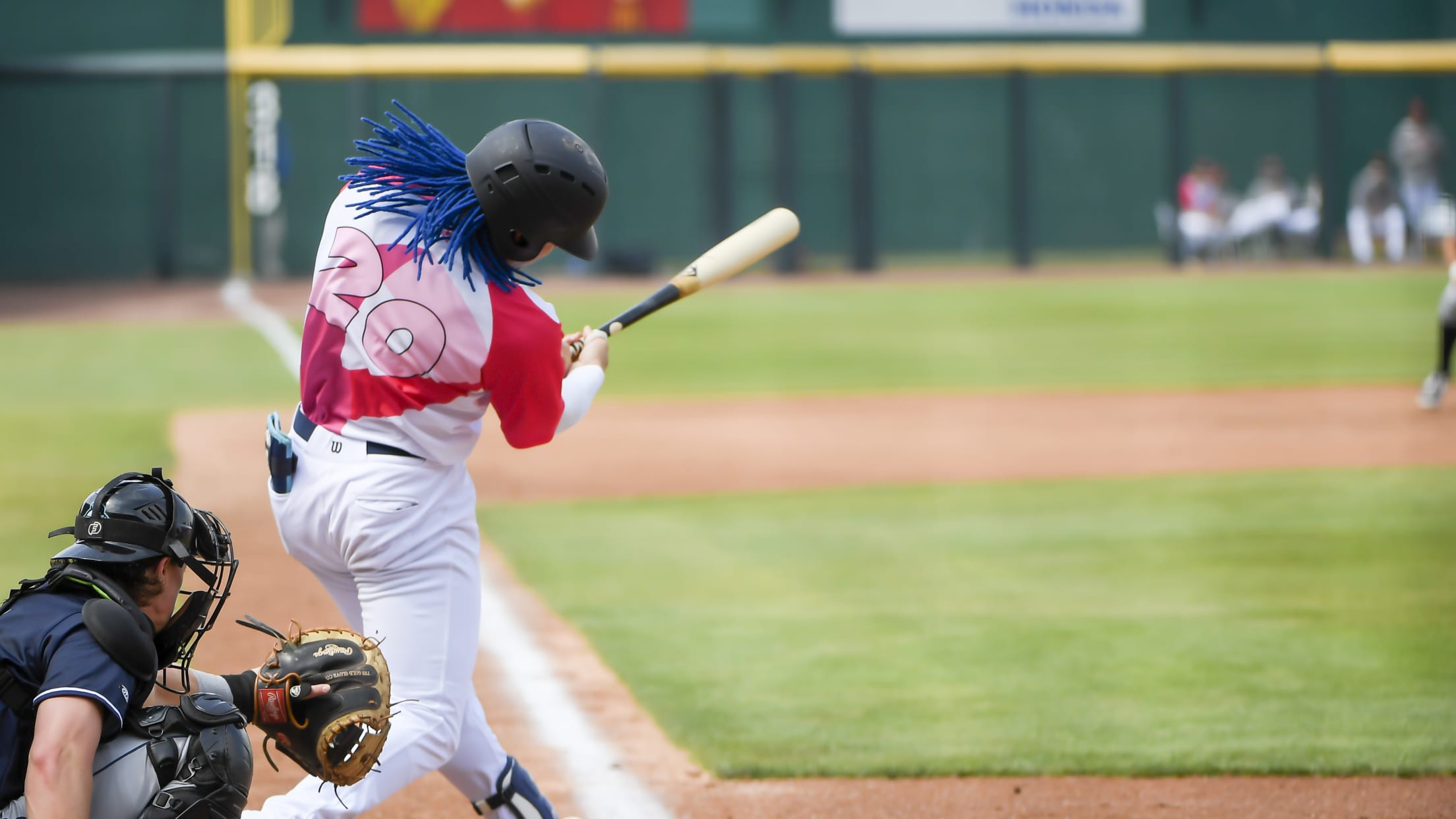 Bowling Green, Kentucky– Ruben Cardenas continued his 21 game on-base streak for the Bowling Green Hot Rods (14-11) in a series-opening loss against the Rome Braves (15-10) Tuesday at Bowling Green Ballpark in Bowling Green, Kentucky. The two teams face-off in the second game of a six-game series Wednesday, with
Bowling Green, Kentucky– Ruben Cardenas continued his 21 game on-base streak for the Bowling Green Hot Rods (14-11) in a series-opening loss against the Rome Braves (15-10) Tuesday at Bowling Green Ballpark in Bowling Green, Kentucky. The two teams face-off in the second game of a six-game series Wednesday, with a 6:35 PM CT first pitch.
Rome scored the first run of the game in the top of the fourth inning off Bowling Green starter Evan McKendry. Michael Harris II hit a leadoff single and then stole second and third base. Bryce Ball brought him home with a sacrifice fly to give the Braves a 1-0 edge.
The Hot Rods tied the game in the bottom of the fifth against Braves reliever Coleman Huntley. Greg Jones reached base on a hit by pitch and stole second. Two batters later, Cardenas singled him home to even the score at 1-1.
In the top of the sixth inning the Braves got to Hot Rods reliever Joe La Sorsa, scoring one run. With one out, Kevin Josephina hit a solo homer to recapture the lead for Rome, 2-1. In the bottom of the eighth Niko Hulsizer hit a solo home run against Braves pitcher Trey Riley to tie the game 2-2.
The Braves regained the lead for the final time in the top of the ninth inning off Bowling Green pitcher Ezequiel Zabaleta. Jesse Franklin V led off with a solo home run to right to give the Braves 3-2 lead. Bowling Green went down in order in the ninth, falling 3-2 in the rain.
McKendry tossed 5.0 innings, allowing one run on two hits, walking one and striking out seven in a no-decision. La Sorsa went 3.0 innings and gave up one run and three hits while walking three and striking out four. Zabaleta (2-2) pitched 1.0 inning, giving up one hit, one run, and one walk while striking out one in a loss.
Notes: Cardenas extended his on-base streak to 21 games and his hit streak to 11 games… He has a hit in every game but three this season… Hulsizer had his third multi-hit game this year… He was the only Hot Rods batter to record multiple hits… McKendry made his first start of the season…
His 5.0 innings pitched was his longest outing of 2021… The Hot Rods are 3-5 in one-run games… BG is 3-4 when opponents score first… Bowling Green is 3-4 this year against Rome… The Hot Rods are 2-3 in series opening games… Bowling Green and Rome play game two of a six-game series with a 6:35 PM CT first pitch Wednesday… Bowling Green sends RH Michael Mercado (0-3, 6.60) against Rome LH Jared Shuster (0-0, 3.00)… Fans can catch all of the action by watching on MiLB.tv or listening through the MiLB First Pitch app, tuning into WBGN 94.5 FM and 1340 AM, or visiting https://www.milb.com/bowling-green/fans/audio-listen-live.
###
Hot Rods Baseball is presented by MedCenter Health