Lopez Drives in Three as Hot Rods Come Back to Split Series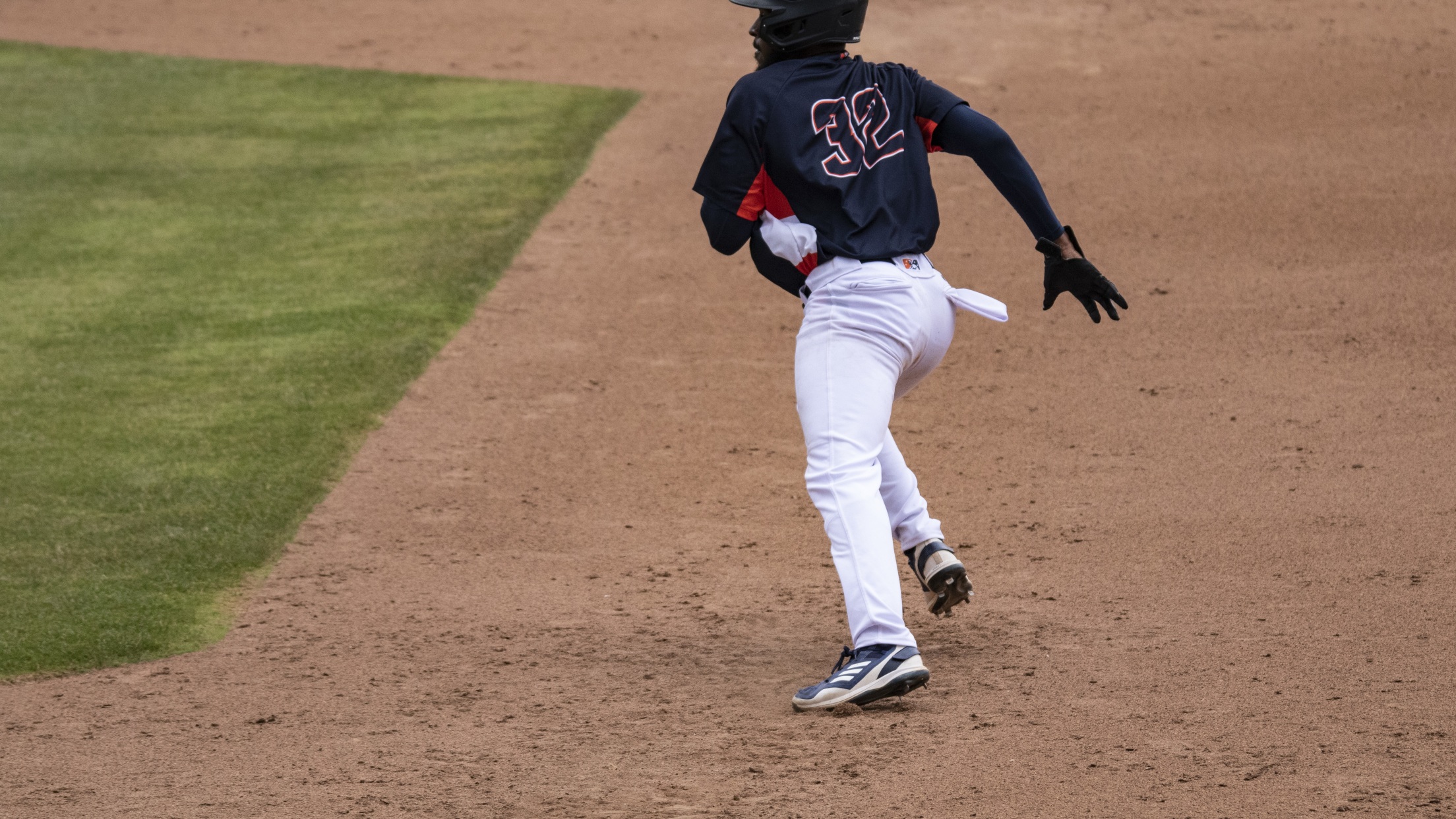 Bowling Green, Kentucky– Johan Lopez came up clutch for the Bowling Green Hot Rods (34-22), going 2-for-3 with a homer and the game-winning double in the eighth that sealed a 5-4 win over the Hickory Crawdads at Bowling Green Ballpark. The Hot Rods return to action on Tuesday when the
Bowling Green, Kentucky– Johan Lopez came up clutch for the Bowling Green Hot Rods (34-22), going 2-for-3 with a homer and the game-winning double in the eighth that sealed a 5-4 win over the Hickory Crawdads at Bowling Green Ballpark. The Hot Rods return to action on Tuesday when the Winston-Salem Dash come to town for a six-game series.
Hickory started off the scoring with a strange run in the second, plating a run on a passed ball compounded by an error to take a 1-0 lead. Bowling Green bounced back with two in the third, starting with a solo home from Lopez off of Crawdads starter Mason Englert to tie the game. Osleivis Basabe doubled with one out and advanced to third on an error, scoring when Diego Infante singled to make it 2-1, BG.
Cristian Inoa tied the with a solo home run to lead off the seventh and Hickory took the lead with a sacrifice fly and an error to make it a 4-2 game in the eighth. Bowling Green came storming back in the eighth, beginning with a leadoff walk to Heriberto Hernandez. Dru Baker hit a double off of Yohanse Morel that moved Hernandez to third and spurred a pitching change. Joe Corbett came in to face Logan Driscoll, who grounded a ball to first. Hernandez raced home and scored ahead of the throw to cut the deficit to 4-3 while Driscoll reached on a fielder's choice. Beau Brundage replaced Driscoll at first and Lopez delivered again, plating the tying and go-ahead runs on a double off the wall to give BG the lead for good at 5-4.
Franklin Dacosta threw 3.0 no-hit innings, allowing an unearned run with a walk and three strikeouts in a no-decision. Kyle Whitten struck out four with two hits and two walks in 3.0 innings of work. Audry Lugo was tagged with a blown save after he allowed three runs on three hits with two strikeouts and a walk in 1.0 inning of work. Sean Mullen (1-1) secured his first win of the season in 2.0 innings.
Notes: Lopez's solo home run was his first of the season at any level… It was also his first home run as a Hot Rods player… Basabe extended his team-best on-base streak to 10 and hit-streak to four consecutive games… It is Basabe's second on-base streak of ten games or more… Basabe also recorded multiple base hits for the second-straight game… Kyle Whitten tied a career-high with four strikeouts for the second straight game… Dru Baker recorded two extra-base hits in a game for the first time with Bowling Green… BG extends their division lead to 1.5 games ahead of the Crawdads to earn a split against Hickory. The Hot Rods are off on Monday, but resume play on Tuesday, June 14 at Bowling Green Ballpark against the Winston-Salem Dash… First pitch for Tuesday's game is set for 6:35 PM CT… Fans can listen to the game on Talk 104.1 FM and 930 AM WKCT beginning with Hot Rods Gameday at 6:05 PM CT… Fans can also watch live on MiLB.tv, listen via the MiLB First Pitch app on Android and IOS, or go to the Hot Rods website at www.bghotrods.com
###
Hot Rods Baseball