Soria, Hernandez Have Big Days to Boost BG in 10-2 Win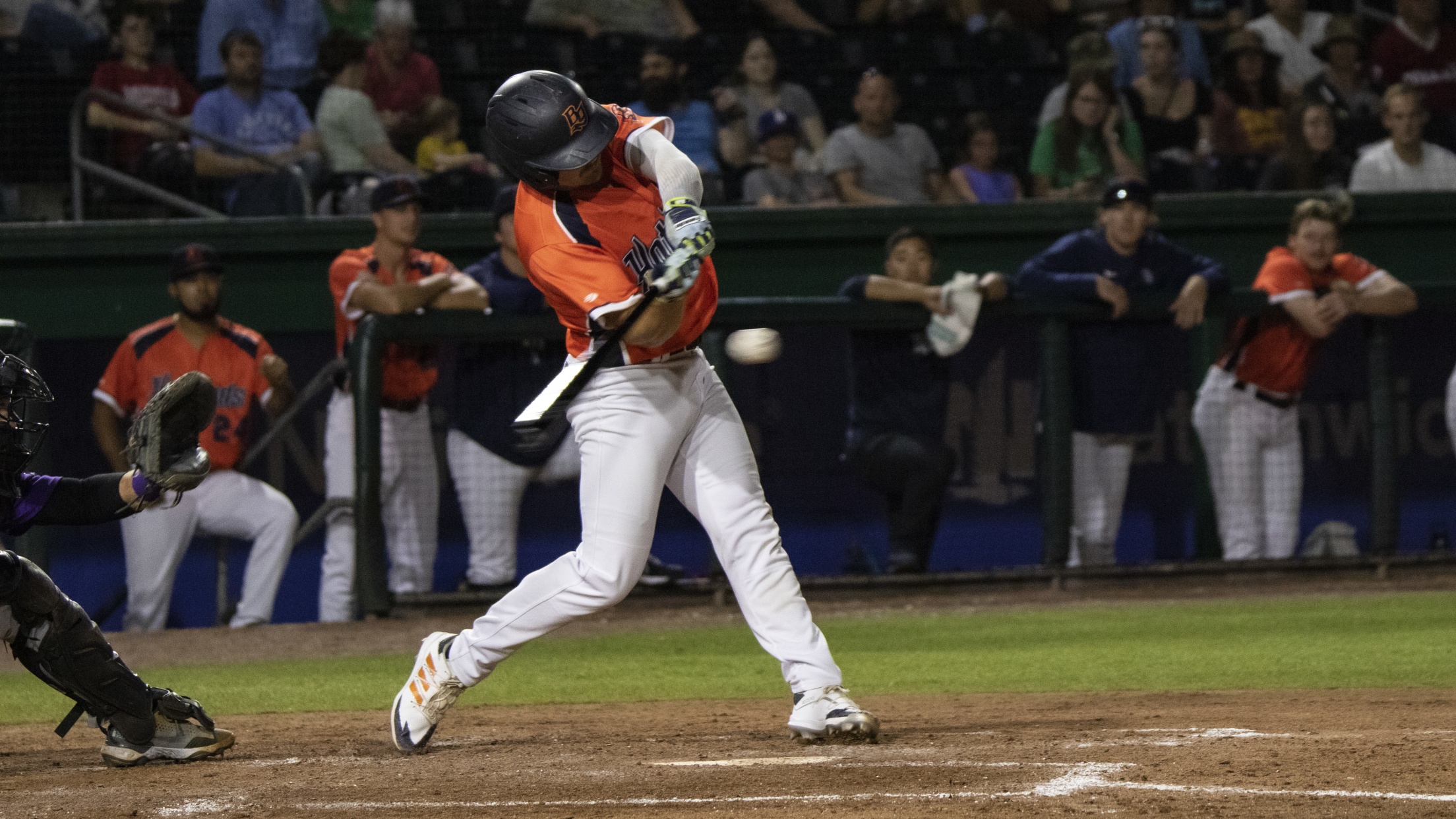 Greenville, South Carolina– Heriberto Hernandez blasted two homers while Nate Soria had a banner day in the Bowling Green Hot Rods (17-10, 58-34) 10-2 win over the Greenville Drive (9-17, 35-57) on Friday night at Fluor Field at the West End. The Hot Rods and Drive continue their series on
Greenville, South Carolina– Heriberto Hernandez blasted two homers while Nate Soria had a banner day in the Bowling Green Hot Rods (17-10, 58-34) 10-2 win over the Greenville Drive (9-17, 35-57) on Friday night at Fluor Field at the West End. The Hot Rods and Drive continue their series on Saturday with a 6:05 PM CT first pitch in Greenville, South Carolina.
The Hot Rods plated the first run of the game in the second inning against Greenville starter Thad Ward. Abiezel Ramirez reached on a two-out infield single and Soria grounded the first pitch of his at-bat to right field. Ramirez went to third on the play and Drive right fielder Gilberto Jimenez made an errant throw to third, allowing Ramirez to score. The error made it a 1-0 game.
The Drive tied the game in the third, but Bowling Green took the lead back in the fourth. Soria came through with runners at second and third, ripping a two-run single to right to put BG in front 3-1. After Greenville came within a run in the fourth, BG got a two-run homer off the bat of Hernandez to put the Hot Rods up 5-2.
The Hot Rods extended their lead in the ninth, plating five runs. Hernandez hit his second homer of the game, a two-run shot, to make it 8-2 and Logan Driscoll went back-to-back to give BG a 9-2 cushion. Ramirez tripled and Soria singled, his fourth hit of the game, plating Ramirez to make it 10-2 while BG went on to win by the same score.
Victor Muñoz threw 4.0 innings in a no-decision, allowing two runs (one earned) on seven hits with two strikeouts. Anthony Molina (10-1) earned the win after 5.0 shutout frames while allowing five hits with a career-high eight strikeouts.
Notes: Hernandez has homered in three of the four games against Greenville this week… It was his first multi-homer game of the year… BG has had seven two-homer games this season… He extended his hit streak to four games… Driscoll has a five-game hit streak… Soria set a new career-high with four hits… It was his 6th multi-hit game of the season… Ramirez had his third multi-hit effort of the season… Berglund had two hits in a game for the fifth time this season… He had six multi-hit games… Lopez batted in the leadoff spot for the first time this year… Auer hit third for the first time for BG… Molina set a new career-high in strikeouts… BG has won seven of their last eight games… They're 8-2 against Greenville this season… The Hot Rods are 29-11 in games decided by four or more runs… BG has scored the first run of every game in this series… The Hot Rods and Drive continue their series at 6:05 PM CT on Saturday… Bowling Green will send RH Nathan Wiles (0-1, 4.22) to the hill against Greenville RH Wyatt Olds (1-6, 6.44)… Fans can listen to the game on Talk 104.1 FM and 930 AM WKCT and listen via the MiLB First Pitch app on Android and IOS, or go to the Hot Rods website at www.bghotrods.com... Fans can get their tickets for upcoming Hot Rods home games by calling 270-901-2121, visiting the Bowling Green Ballpark box office, or visiting www.bghotrods.com.
###
Hot Rods Baseball